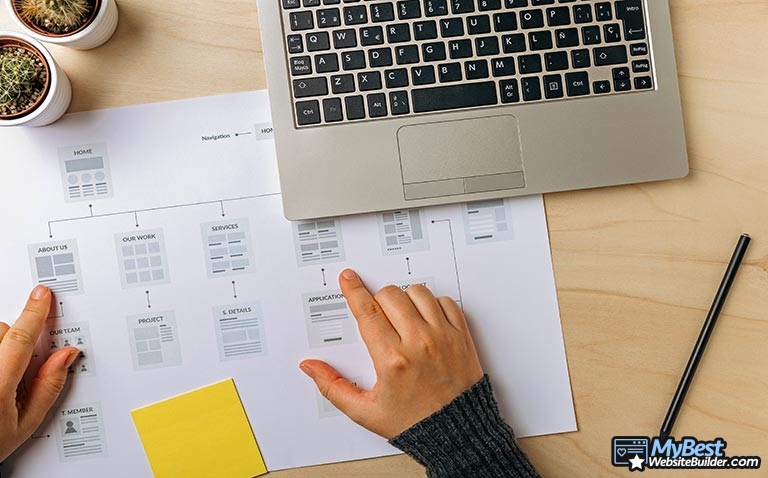 In these modern times, it would seem that everyone around has a site that they've created and maintain. However, with all the different guides on how to go about creating the perfect site out there, it would seem that one question is often left unaddressed - how much does a website cost? And what's the most cost-effective way to create it - using a builder like Zyro, or hiring a website developer?
Well, we're here to address all of it.
The questions are, admittedly, some pretty loaded ones. There are a few ways to go about answering them, and on top of that, there are actually a few different answers possible, too. We'll get to all of that shortly - first up, let's address the elephant in the room and discuss the actual reasons for why anyone would want to learn how much does it cost to make a website.
Why Learn How Much Does a Website Cost?
Now, admittedly, it probably sounds like a pretty silly question at first - I mean, if you're planning to create a site, you probably already know all of the reasons why you'd need to learn how much does a website cost, right?
Yes - but probably only to a certain extent.
You see, more often than not, people don't really know the whole story. In other words, while it may seem like you're aware of the reasons why these answers are important to you, there could perfectly well be something that's missing from that equation.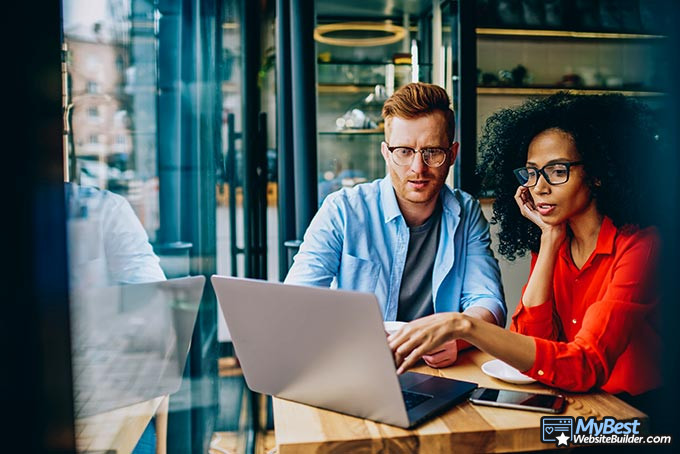 Usually, that something would have to do with the fact that there are two big ways of how you can create a site - either doing it yourself, or hiring someone else to do it for you.
As you can probably imagine, the answer to questions like "how much does it cost to maintain a website?" is going to be very different depending on which of the two routes it is that you decide to take.
On top of that, there are other things to keep in mind, too. I'll go into them in a minute, but the general gist is that there are many different variables that go into the site creation process. You won't be paying only for the "website creation process", so to speak - instead, there will be many additional costs involved, with everything from domain names up to marketing leading the way.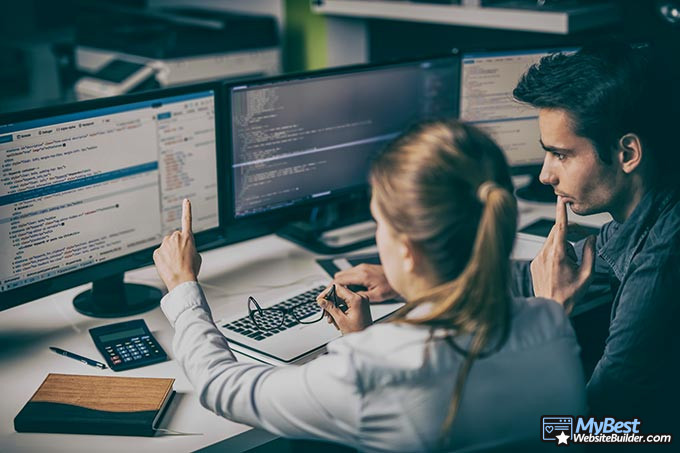 With all of that being said and done, the main, leading reasons for why you should learn how much does a website cost are simple - so that you could manage your budget, and choose the right site creation process for yourself.
With that being out of the way, let's transition and talk about the details that make up the site creation costs.
What Makes Up the Site Creation Costs?
A tad bit earlier on in the article, I've mentioned that there are more things that make up the question "how much does a website cost?", and not just the site creation process itself.
So… What are those things?
Well, as you can imagine, most of them revolve around the more technical aspects of your website. Meaning, whether you choose to create a website yourself or hire a web developer, these specific costs are going to be fixed - the ones related to the technical side of your website, though, will be additional expenses.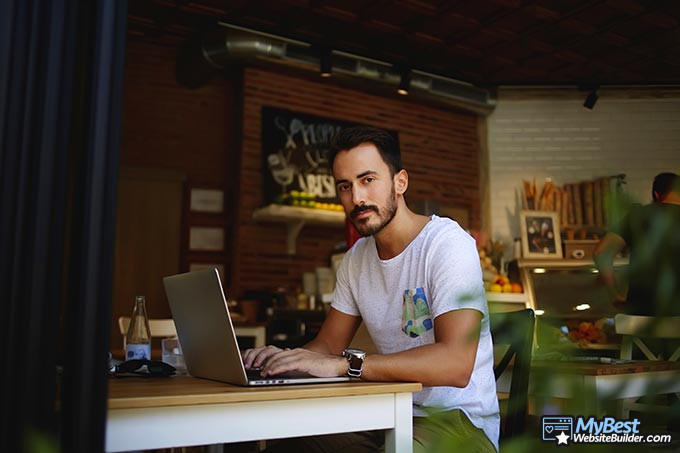 Naturally, not all of the additional costs are mandatory. Also, quite a few of them depend on the type of website that you want to create. Say, blogging sites tend to cost less than those that are oriented at eCommerce (which makes sense when you think about it).
Some of the main additional expenses associated with the question of how much does a website cost include, but are not limited to:
Marketing
eCommerce features
Various site integrations (widgets, apps, and so on)
When it comes to the "absolutely mandatory" features related to website creation, these would only make up the first two. Naturally, you'd probably want your visitor to feel safe while browsing your website - in that case, an SSL certificate is needed, as well.
So, how much does it cost to make a website when it comes to all of those additions? Well, it varies. Some of those things might cost you little-to-nothing if you've chosen to create the site yourself. The general rules of thumb when it comes to all of those expenses should be, as follows:
| | |
| --- | --- |
| Domain name | Up to $70 |
| Website hosting | Up to $5300 |
| SSL | Up to $280 |
| Marketing | Up to $∞ |
| eCommerce features | Up to $20,000 |
| Integrations | Up to $275 |
As you can see for yourself, answering the question of how much does a website cost isn't an easy feat. Some of the costs mentioned in the table above are, well… Painful to look at.
To clear up some possible confusion in regards to marketing, you should understand that there's literally no limit to how much publicity you could try and attract to your website. If you had the budget for it, you could invest literal millions of dollars into PPC ads and other types of advertising - while it may sound completely insane, it is, theorhethically, possible.
Now, keep in mind the fact that we're not even discussing how much does it cost to build a website - instead, we've only still mentioned the "surrounding" costs of the entire process. Getting into the actual creation costs, you'll have two optional paths to take - that of doing the work yourself, and that of hiring someone else.
Two Ways of Creating a Website - Quick and Affordable, or Slower and Extremely Expensive
If you're reading this article with the intent to find out "how much should I charge for a website?", you probably know what's up.
You see, as noted a few times in this tutorial already, you could either make your own website from scratch, or hire a web developer to do the work for you. Naturally, both of these routes are going to have their benefits and drawbacks.
Making a Website Yourself
Admittedly, even if you're not sure how much does it cost to make a website, you're probably well-aware of the fact that, with a bit of programming knowledge, you could be looking at creating your own website yourself. Usually, though, if you wish to have a higher-end platform, "a bit" of programming knowledge won't help - you'll need a lot of it.
There is, however, another way to go about it - that way is called a website builder.
Website builders are dedicated tools that are designed to help people who have no knowledge concerning coding to make their own websites. While it may sound like a "miracle tool", there are actually logic-based explanations of how they work.
The benefits of using a website builder are extensive - they are super-easy to use (most of the time), require no web development background, whatsoever, allow you to add many different features to your site, and also customize it in accordance to your wants and needs.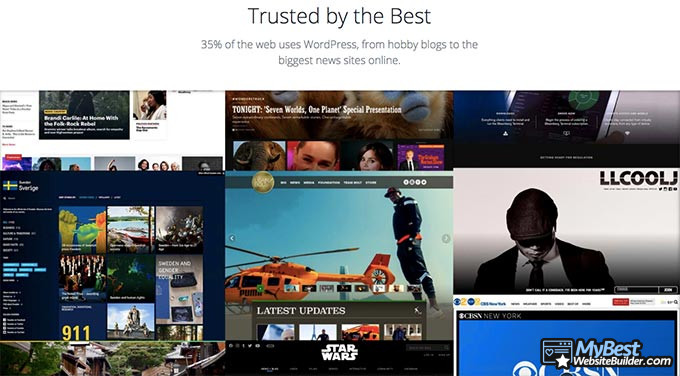 The best part when it comes to using a website builder, however, is that you don't really need to worry about questions such as "how much does a website cost?" - if you were to use some of the top builders on the market, your site-building expenses would total out to be around $12-$40.
Yes, that's site hosting-included.
The one big drawback concerning website builders, though, is that if you want to create a truly unique website, you won't really be able to do that. There are just so many templates to go around, and your website will still end up looking similar to some others.
Well, unless you use WordPress. With that, everything's possible - that being said, WP is quite difficult to use if you're a complete beginner, and is more commonly-used by actual web developers.
Latest Zyro Coupon Found:
71% OFF + 3 MONTHS FREE
Zyro Exclusive Offer
Hurry up to save big on Zyro - the most trending website builder in the market! Build your high-quality website fast & get 71% off + a BONUS of 3 FREE months.
Expiration date : 10/10/2022
4,837 People Used
Only 19 Left
Hiring a Web Developer
While many devs today ask "how much should I charge for a website?", let me tell you - these people usually aren't cheap to hire. But I'm getting ahead of myself - let's take it from the top.
As the name likely implies, web developers are people who work with code in order to create websites. Quite often, when someone asks "how much does a website cost?", they are referring to the cost of hiring a person of this particular profession in order to create the site for them.
Working with a developer is great in that you can be sure that your website is going to be both made in a very professional manner, and that it will look and feel unique, too. This path is a great choice for those who are very serious about their websites, and want to get the absolute maximum out of them, whatever that maximum might be.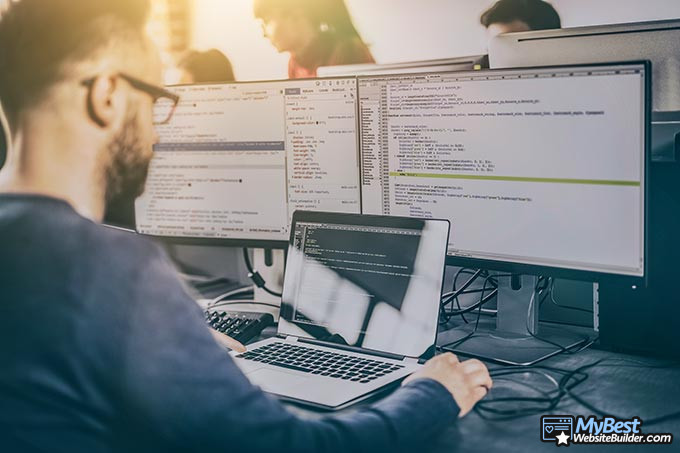 Having said that, though…
The thing about web developers, as mentioned previously, is that they are usually VERY expensive to hire. You can expect to pay the dev an upfront cost of up to $10,000, with a portion of that resulting in yearly costs, as well.
Also, you'll need to figure out web hosting yourself, too. While there are some decent web hosting providers out there, it's usually quite a struggle for those who are completely new to the topic.
So, in summary, your costs might look something like this:
| | |
| --- | --- |
| Build a site yourself | $12 - $200 |
| Hire a web developer | $5000 - $50,000 |
| Alternatively... | |
| Build a site with WordPress | $50 - $1000 |
While these amounts don't include further monthly subscriptions, figuring out how much does it cost to maintain a website is very case-dependent. That said, the amounts do represent the answer to the question "how much does it cost to build a website?" quite well.
As you can probably see for yourself, the most cost-effective way to go about creating a website for yourself is, well… Doing it yourself, with the help of a website builder. But which one should you use?
Best Builders to Create a Website With
The website builder of your choice is going to depend on a few different things, including:
Your budget;
Your personal preferences;
Your plans for the site;
Your skills and knowledge in the field of website creation.
That being said, however, we've established that, when it comes to questions such as "how much does it cost to build a website yourself?", a builder is usually the most affordable route to take.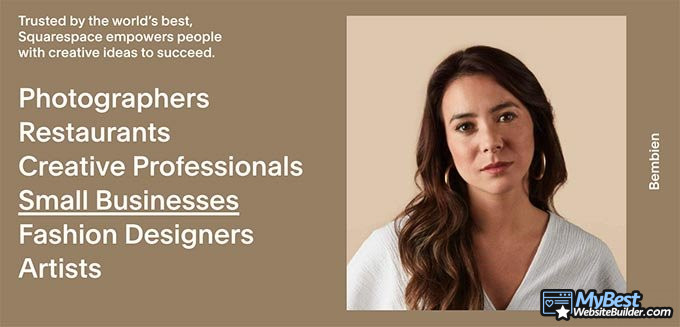 With that, there are some site creation tools that are better at it than others - let's mention the leading ones right here.
Naturally, if you came here looking for answers to questions such as "how much should I charge for a website?", the above-provided information probably doesn't really inspire a lot of confidence within you. I mean, come on - website builder prices are out of this world, in the best way possible!
That said, if you're looking to find answers to questions like "how much does a website cost?", this is probably a huge relief - especially if you were looking to hire a dev to do the job for you, and have since changed your mind.
Conclusions
So… How much does a website cost?
As you might have gathered by now, the answer to this question depends on many different variables. Having said that, the general idea is that, if you were to use a website builder, the site creation process would be significantly cheaper than if you were to go about this by hiring a web developer.
Table: The top 3 website builders on the current market
With that said, I hope that this "How Much Does a Website Cost?" tutorial was useful to you, and that it has helped you make up your mind about the best ways of how to create a site. If you're planning to take the website builder route, do make sure to check out Zyro, Squarespace, or some other high-end builders out there!
Leave your honest feedback
Leave your genuine opinion & help thousands of people to choose the best website builder. All feedback, either positive or negative, are accepted as long as they're honest. We do not publish biased feedback or spam. So if you want to share your experience, opinion or give advice - the scene is yours!