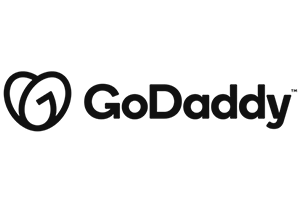 GoDaddy is a web hosting provider that is seen as one of the veterans of the industry. The company has been around for a very long time, and often viewed as one of the better hosting brands on the market. However, admittedly, there are quite a few user GoDaddy reviews that aren't as positive towards the company in question.
Figuring out whether or not the service suits your own, personal wants and needs can be a tricky and time-consuming process! That is why, in this article, I will sum things up in short and straightforward points - I will also tell you about my personal experience with the hosting service in question, too!
Pros, cons, features, benefits, shortcomings, and more - whether you're interested in the GoDaddy pricing options or the provider's uptime statistics, you'll find all of the relevant information in the article below!
TL;DR: Most user GoDaddy reviews found online are rather positive towards the company and its hosting service. GoDaddy has some great uptime statistics, and the sites created on the platform are fast, too. You will find, however, that features such as SSL and backups are sold separately from the GoDaddy hosting plans, which can make things out to be pretty expensive, at the very end.
Pros
Great uptime
Decent site speed
Knowledgeable customer support
Over 150 simple-to-install apps
Cons
Lacks a lot of essential features
Plan renewals are quite pricey
GoDaddy Reviews: PROS
As mentioned in the introductory part of our article, a single look online will tell you that the opinions surrounding the website hosting provider in question are rather split - there are both positive and negative GoDaddy reviews that you will surely encounter.
To start things off on a positive note, though, let's take a look at some of the main features and benefits that you can expect to receive if you decide to work with GoDaddy.
Great Uptime Statistics (99,93%)
Whenever you're searching for a reliable hosting provider, you are probably going to have a few different criteria in mind. While some things are always going to be more important than others, there are certain aspects that every single hosting service should cover and be able to provide to its users.
Evidently, great uptime statistics is one such feature.

Reading through user GoDaddy reviews, uptime is one of the terms that do tend to come up almost every single time. It's no wonder, either - proper uptime is probably the most important feature to look into!
The term itself refers to how long your website is up and running in a healthy manner throughout a set period of time (usually, uptime is measured in terms of months or years). The opposite status - your website being down - is measured in downtime.
Checking out the GoDaddy hosting plans available with the company in question, you might come across something that is known as a "service uptime guarantee". In simple terms, if you were to choose and use GoDaddy's hosting services, you would be guaranteed to be provided with 99,9% uptime, throughout a specific period of time.
Is this true, and does the company really manage such uptime statistics? Well, reading through the same user GoDaddy reviews mentioned earlier, it would seem so!
While the uptime may fluctuate depending on the month or some special circumstances (various things may happen that will trigger some downtime for your website), it would seem that you can expect around 99,93% uptime whilst using GoDaddy. That's awesome! However… What does that mean?
Well, we have developed a special tool to explain the terms "uptime" and "downtime" in plain English. If your hosting provider averages out an uptime of around 99,93%, you can expect it to look like so:

Frankly, throughout the day, your website might be down for around a minute. Any given year, though, the total amount of downtime would end up being around 6 hours.
Naturally, you can expect these numbers to vary drastically - you might have days or even weeks with nearly perfect uptime, and then a few months when your site is going to be down for much longer than you'd expect. Keep in mind that these are only averages.
Still, however - for anyone reading through GoDaddy reviews, this should be a point that's definitely worth paying attention to! It's awesome that GoDaddy is able to provide such great uptime statistics to its users!
Latest Squarespace Coupon Found:
SAVE 20%
Squarespace Limited-Time Deal
Grab this Squarespace offer code & enjoy a lovely 20% off on any selected Squarespace subscription plan. Create your dream website NOW!
Expiration date : 12/12/2023
4,512 People Used
Only 88 Left
Fast Website Hosting
Site speed is yet another factor that's likely going to be high up on many people's priority list, whenever they're reading through GoDaddy reviews online, or looking at GoDaddy hosting plans, in general.
It is, yet again, perfectly natural! While uptime is the aspect that covers the general health of your website, site speed is the one criteria that will basically determine how patient your visitors are when they come to your site.
It is obvious that people nowadays are used to some amazing site speeds - whenever you go to Google, YouTube, or some other top-of-the-line website, you probably expect it to load in a matter of seconds, if not milliseconds! It is only natural that, subconsciously, you would expect all websites to perform this way, too.

If a website that you are running fails to load in a fast and efficient manner, you will lose visitors - it's as simple as that. People won't wait, and will instead go back and look for an alternative website. This can be detrimental, no matter what type of a website it is that you're running, but it's especially important for eCommerce sites (for obvious reasons).
Now, with all of that said, what's the deal with GoDaddy?
Well, granted that this is still the "benefit" section, and we're talking about the positive aspects most commonly-mentioned among user GoDaddy reviews, you probably know the answer to that question.
I've tested a website that's hosted by GoDaddy via a Google site speed checker, and these are the results that I was presented with: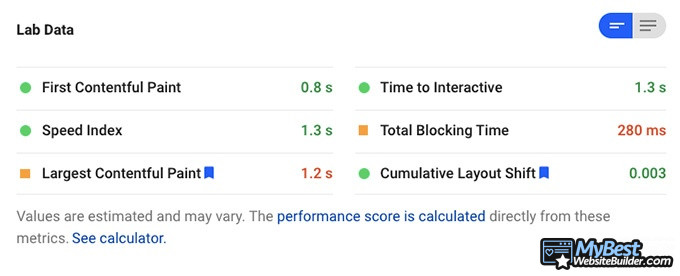 There are some better and worse numbers, sure, but the one that you want to look at is the "Time to Interactive''. Here, it's 1,3 seconds.
All things considered, that's actually great! While the numbers may vary, some users do report that websites hosted on GoDaddy may reach a load time of around 600ms, too - almost double the speed which you see in the image above!
I have to say, that's realistic! I have purposely chosen a less-than-optimized site for my test, in order to determine if the lack of proper optimization on the user's end of things will be compensated appropriately by GoDaddy's servers. Lo and behold, it did!

That's something that many user GoDaddy reviews won't really tell you, but it's still worth keeping in mind, too - a major part of just how fast your website will be is going to be determined by you, and the actions that you take in order to optimize that website for both mobile and desktop use.
As far as the hosting provider is concerned, though, it's clear that GoDaddy does a great job at keeping your website running fast!
Decent Customer Support
One of the more-underrated features of GoDaddy seems to be the customer support service that is available on the platform in question.
GoDaddy offers users customer support on a "24/7/365" model. What this means is that you will be able to reach the support team at literally any point in time, no matter if it's night, day, or a holiday.

Furthermore, user GoDaddy reviews do also point out that the support agents are very quick to respond, and will answer any and all questions that you might have, whether it be concerning the actual hosting service, the pricing options of the GoDaddy hosting plans, or anything in between.
That's awesome! What this all means is that, if you were to run into some sort of an issue with your hosting service, or even the GoDaddy website builder (more on that in a second), there are always going to be knowledgeable individuals who are ready to help you out with any and all issues that you might have.

Did you know?
WordPress and GoDaddy's Website Builder - Available!
While finding a decent hosting service is important, admittedly, it's only half of the equation - the other half involves actually creating your website, in the first place.
Thankfully, there are a lot of helpful aspects involved, with both of the processes in question.
Reading through the user GoDaddy reviews found online, you will quickly notice that this hosting provider, same as any other high-end service, allows you to use GoDaddy WordPress hosting in order to create the website of your dreams - with GoDaddy, the setup process for the content management system in question is very simple and straightforward.
That's surely much appreciated! As far as WordPress is concerned, it's definitely one of the best tools for anyone who's looking to create a fully-fledged website - WP is the most popular tool for website development on the entire market!
Having said that, though, it's also worth acknowledging that it isn't a simple tool to master, either. Truth be told, if you've never created a website before, WordPress can prove to be tricky to figure out, at first - while coding is a completely optional part of the CMS, it can be confusing even without it, too.
This is, once again, where GoDaddy web hosting steps in to "save the day".
Table: Features of WordPress and the GoDaddy website builder
GoDaddy has a website builder service that anyone who purchases one of the hosting plans can utilize to its fullest extent. In all honesty, the builder is actually rather intuitive and fun to use, too!
The best features of the builder include ease of use (it doesn't require any prior knowledge of website creation), and the fact that it has all of the essential eCommerce features that you might require to start selling online.
On the flip side, some user GoDaddy reviews do note that the builder will lack some advanced features, so if you're looking to create a very elaborate website, this might prove to be difficult to do. Just something to keep in mind!
Whatever the case might be, you should note that with GoDaddy WordPress hosting, and the website builder available on the platform, you will surely be able to avoid any struggles in regards to the actual website creation part of your site development journey. Naturally, if you want to keep things even simpler, you can check out some of the best website builders in the industry, too!
Unlimited Bandwidth with All Hosting Plans
If you're looking at GoDaddy hosting plans in order to find out whether or not the hosting service is going to be suitable for feature-heavy website creation, one of the first aspects that will likely matter to you is bandwidth.
Website bandwidth is a point that measures how much data can be transferred from your website to the user (visitor) at any given point in time. If you run a vlogging site, or even a very eCommerce-oriented platform, this aspect will be very important to you!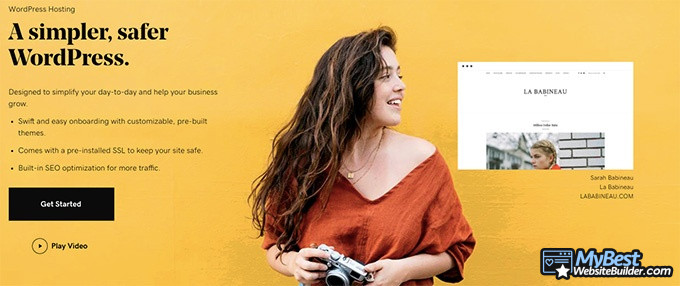 Some user GoDaddy reviews will tell you that, in most cases, hosting providers limit your bandwidth depending on which of the available plans it is that you pick to use. Not the case with the hosting service in question, though - with GoDaddy, you will be able to utilize unlimited bandwidth, with any of the GoDaddy hosting plans available on the site!
This is significant, since not many hosting service providers offer a feature like this! So, if you are, in fact, thinking of making a very interactive and feature-heavy website, GoDaddy proves to be a viable option, at least as far as bandwidth is concerned!
Simple App Installation
Earlier on, we've mentioned the GoDaddy WordPress hosting, and the fact that the platform does also allow you to create websites with their website builder.
That being said, though, it's also worth keeping in mind that GoDaddy has over 150 different additional applications that can all be installed with just a single push of a button!
These applications include some of the most popular tools that you would use while creating your website - everything from the aforementioned WordPress, all the way to Joomla or even CloudLinux OS.

Furthermore, in addition to the more-mainstream apps centered around website building, you will also find tools that are going to be extremely useful to any web developers out there - individuals who are going to create their website with the help of code, and not necessarily the website building tool offered by GoDaddy.
The developer tools include things such as MySQL, Python and PHP support, the Cpanel, and so on.
Yet again, there are over 150 different apps for you to explore and utilize. The fact that all of them can be installed and used in a very simple manner is also something to consider, too! Reading through other user GoDaddy reviews, it would seem that this is a rather popular feature of the hosting service!
GoDaddy Reviews: CONS
Now that we've taken a good look at the main features and benefits available with GoDaddy web hosting, before we move on to the pricing section of our review, there are a few not-so-positive things that we need to discuss, still.
Many Features Locked Under a Paywall
One of the most commonly-occurring complaints that you will find mentioned in multiple user GoDaddy reviews is the fact that a lot of essential features are locked behind some additional paywalls.
The paywalls in question appear to be separated into two different categories - those of some advanced plans, and others that require you to make additional purchases with your plan of choice.
One of the first examples that you will find mentioned very often are the backups. Frankly, if you were to purchase any of the GoDaddy hosting plans available on the platform, you would not receive the backup feature. Instead, this is something that you will need to buy separately, or risk losing all of your site's progress if something unpredictable were to happen.

There are many people looking for free SSL GoDaddy, too. SSL certificates are a tool used to keep your site visitor data safe and sound, and prevent any information leaks from happening on your website, in general. It's often viewed as an integral part of any reliable website!
Well, while many website hosting brands out there are going to allow you to use free SSL certificates with some set plans, this is, yet again, not the case with GoDaddy. The certificate must be bought separately via the company's other services, or accessed with their priciest hosting plan.
While the lack of free SSL GoDaddy might not be detrimental in of itself, with time, if you plan to add all of the essential features to your website, things can get rather expensive! You will be paying for a hosting plan, and then a wide variety of additional upsells - not ideal!
As you might have gathered from the aforementioned user GoDaddy reviews, though, this isn't the end, either - while some of these essential features are only available to be bought separately, there's also an issue of some developer-oriented features being locked under the pricier plans, too.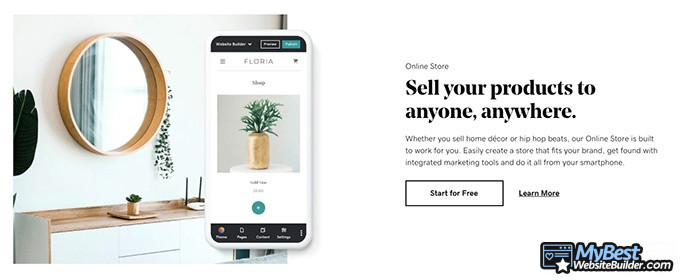 Evidently, when looking at the GoDaddy hosting plans, you will notice that the base ones do lack a lot of features that you would come to expect them to have. It's something that's mostly noticeable for any development-savvy individuals out there - if you're hoping to do a lot of web development work with one of the GoDaddy's base plans, that might prove to be a challenge!
Either way, do keep in mind that, as far as feature variety is concerned, user GoDaddy reviews are far from being ecstatic - many of the things offered by other hosting providers for free are being positioned here as nothing more but some upsells. And they can drain your budget pretty quickly, too!
Fluctuating Uptime
Evidently, this might perfectly well be the most significant complaint that you will find mentioned among some online user GoDaddy reviews.
Earlier on in this article, we've discussed the fact that GoDaddy's uptime statistics are actually very decent - that remains to be true. However, even if the bottom line is actually great, some user GoDaddy reviews do mention the fact that the uptime does tend to fluctuate quite a bit with this hosting provider.
This appears to be mostly true in regards to the past couple of years. Users point out that, depending on the month, the uptime may go down as low as 99,85%! Evidently, this does kind of go against the company's "service uptime guarantee" idea, now doesn't it?
Well, not really. One thing that's worth mentioning is that there are a lot of unpredictable circumstances, and the aforementioned guarantee is mostly centered around a specific period of time - the fact that the service might be worse than average on a specific month doesn't really change the fact that, at the end of the day, it's still, well... Good.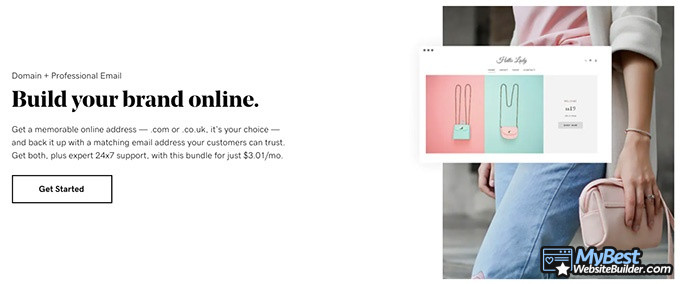 Still, though - this is likely to be little condolence to anyone who wants to run a website that requires nearly perfect uptime statistics! Whether it's a public interest-oriented website or an eCommerce business, some sites being down could cost the webmaster a lot of business, and sway potential visitors away in the future.
While some user GoDaddy reviews do point this out, it's important to stress something even further - there are no hosting providers that would have perfect uptime statistics, all the time. Due to the nature of this feature, it's simply impossible!
That being the case, however, as far as GoDaddy is concerned, the fluctuations seem to be more evident than with some other hosting service providers out there. Something to keep in mind!
Price
Finally, to finish things off, let's take a look at and discuss the GoDaddy pricing options, and the different plans available with the hosting provider in question.
Here are the pricing options that you can expect to receive if you decide to purchase one of the GoDaddy hosting plans around the time of this article being written:
With the Economy plan, you will be able to create and run 1 website, have unlimited bandwidth, 100GB of storage space, and receive a free email and domain for a year. The Deluxe plan gives you all of that, but does also allow you to run an unlimited number of websites, with unlimited storage.
Finally, the Ultimate plan adds "2x processing power and memory", and a free SSL certificate.
Straight off the bat, it's evident that the GoDaddy pricing options are far from being "affordable". While the company surely doesn't offer "expensive" web hosting when you're just starting out, the prices are still much higher than with some other hosting platforms out there.
This is especially true if you consider the feature lists with each of the available plans - they are extremely limited! Most hosting providers have huge numbers of features for you to sort through, while GoDaddy… Not so much.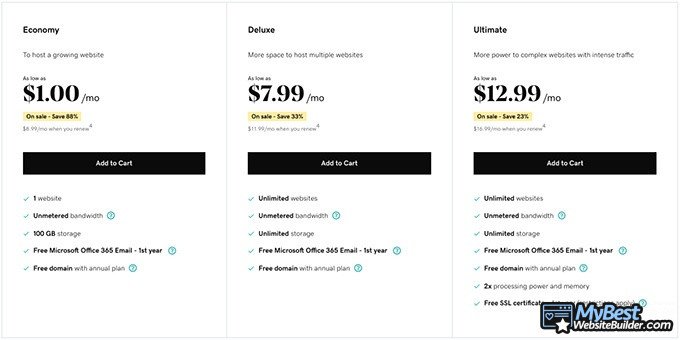 Lastly, notice how I emphasize that the GoDaddy web hosting isn't "expensive" when you're just starting out. I say that on purpose - once you've finished your initial subscription, and would like to renew your plan, the prices are going to simply skyrocket.
Well, at least that's the case with the basic plan offered by the site - the Economy one. The price for this plan will increase almost 6 times - that's noteworthy!
At the same time, this is just another upselling tactic used by many hosting providers out there. Simply put, the expectation here is that you will purchase one of the advanced plans, due to the fact that the price difference becomes insignificant.
Here is The Best Squarespace Offer I Found:
SAVE 20%
Squarespace Limited-Time Deal
Grab this Squarespace offer code & enjoy a lovely 20% off on any selected Squarespace subscription plan. Create your dream website NOW!
Expiration date : 12/12/2023
4,512 People Used
Only 88 Left
Conclusions
Now, would I recommend using GoDaddy as a hosting service provider?
Yes, I would. However, admittedly, there are going to be groups of people that this website hosting will suit better than others.
As I've mentioned in the introductory part of this article, GoDaddy web hosting is one of the older, more-established services in this industry. The platform has managed to build itself a reputation of being a reliable and long-term hosting provider - that's nothing to scoff at!
With great customer service, WordPress and the GoDaddy website builder support, countless apps available to be used, and general ease of use, GoDaddy becomes a very attractive hosting option for many beginner web developers (both coding-savvy ones, and those that are not) out there.
Table: A Comparison between the Squarespace, Zyro, and GoDaddy website builders
If, however, you are an advanced website developer, and are looking for a service that will allow you to have much more freedom (or, perhaps, you are simply swayed away by the pricing options of this hosting provider), do check out Hostinger or HostGator, too - they are often viewed to be the top-tier hosting providers out there!
Finally, do also keep in mind that you can skip all of this hassle, and go straight to creating websites with some of the best website builders on the market!
Leave your honest GoDaddy Web Hosting review
Leave your genuine opinion & help thousands of people to choose the best hosting provider. All reviews, either positive or negative, are accepted as long as they're honest. We do not publish biased reviews or spam. So if you want to share your experience, opinion or give advice - the scene is yours!