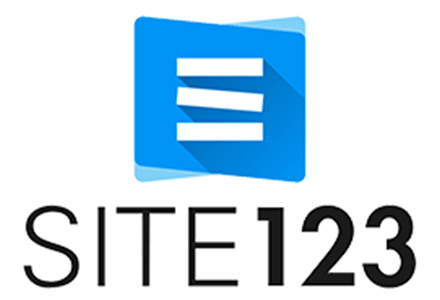 Previously, creating a website on your own was a challenging mission. But that lasted only until website builders came into the market.
Today, everything is different. Almost everyone can create a professionally looking website without the need to pay a bunch of money to experts. You can easily become one of those people and set up a website just the way you like.
Now, since you're looking for a website builder that would fullfill your expectations, it's time to present to you the Site123. This site creator might be exactly what you're looking for.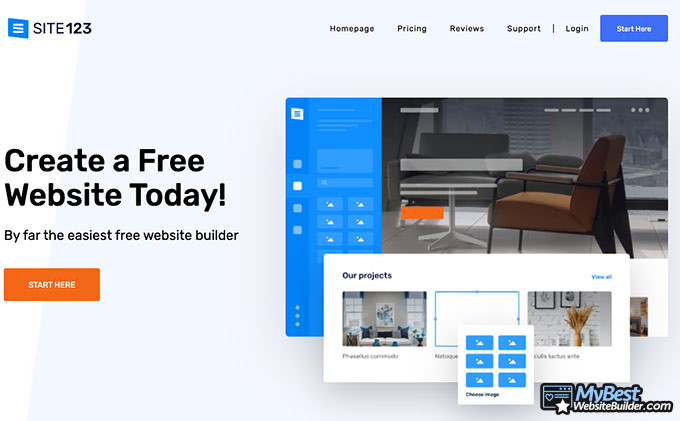 Today, I will tell you everything there is to know about Site123 website builder. Starting with its usability, design, features, pricing, and other aspects that are essential for everyone who is looking for an easy-to-use website builder. You'll see that it's one of the most thorough Site123 reviews.
Site123 Review: What Awaits
Site123 is one of the most uncomplicated website builders I've ever tested. It offers incredible 24/7 customer support and that leads you through the website creation process. You also get great SEO tools and can expect to create a fully performing website in no time. The only problem is that you get only two plans to choose from and the Premium plan is quite limited.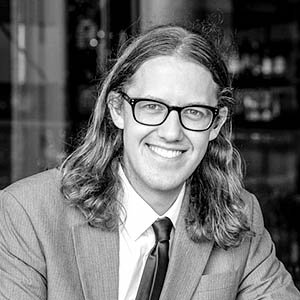 Mike Evans
Consultant at Spice Digital Solutions
What is the most important feature that a good website builder should have?
The most important feature that a website builder should have is an awesome development team behind the builder. The best website builders are innovating quickly and leaving others in the dust, integrating the ability to edit on mobile, adding in dynamic fields, and building upon APIs.
Pros
Easy to Navigate
Inexpensive
Amazing UX
Great Uptime and Speed
Site123 Reviews: Introduction
Let me shortly introduce you to the Site123. It's a relatively new platform, launched in 2016 with an intention to allow even the least technically savvy people create their personal website.
Similar to other website builders, Site123 is created for those who have very minimal time and zero coding knowledge but want to get their website up in no time. The name Site123 means that you can create a site in as simple as 1-2-3.
This website builder is perfect for personal sites and small shops, and, of course, beginners who don't have any previous experience and want to start off with something simple.
This is very basic information about the Site123. In order to find out more, you should go further into Site123 reviews and the analysis of every feature that this website builder provides.
Site123 Reviews: PROS
You might have an understanding of the Site123 working principle but you're far from knowing whether or not it's worthy of your attention. That's the reason why this Site123 review is created - move further to each of the pros and see what it's made of.
Easy to Use
Site123 is quite similar to Wix ADI that creates a website based on your personal needs. Using Site123, you choose what kind of site you want to create, type in your name and wait a few seconds until your website is created. Then you can customize a bit more, change images, type in texts, and so on. Sounds pretty simple, right?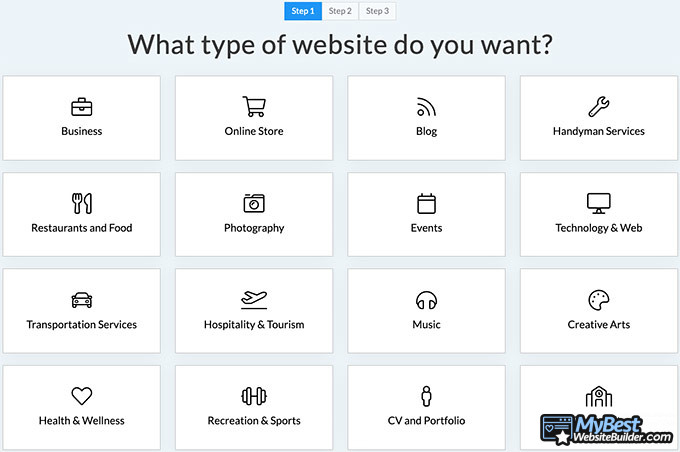 To make sure that Site123 is as simple to use for other users as it was for me, I went through Site123 reviews and collected the needed information. I have to say that none of the users found Site123 difficult to manage when they performed basic and the most necessary tasks.
When it comes to more complicated tasks, such as navigation bar customization, integrating media accounts, and many other things, the majority of users managed to deal pretty well also.
Since Site123 is not as extensive as top-rated website builders, it's amazing for users who want to create a basic website without getting into the details.
Of course, if you're looking for a more functional website builder, you should look into other platforms, such as WordPress or Wix. These platforms are suitable for both beginners and advanced users.
Therefore, if you have at least some digital skills, you will manage to create a website using Site123 without much trouble - it's one of the most user-friendly website builders I have ever encountered.
Latest Site123 Coupon Found:
100% FREE
Site123 Plan
Don't miss this great opportunity to create your beautiful website completely for FREE! Jump into the online world without spending a fortune.
Expiration date : 30/09/2023
1,927 People Used
Only 64 Left
Site123 Support Makes Sure You're on the Right Track
I can tell from my personal experience that good customer support is very hard to find. When you need them, they're simply not there.
But I have to say that I never had an unpleasant experience when using Site123, their live 24/7 help & support is something worth staying around. They will guide you through your website creation process and answer all of the questions you may be concerned about.
Therefore, if you start using Site123 and experience difficulties, you shouldn't hesitate to contact their customer support.

Did you know?
SEO Tools Available
If you want to start and grow your business, you will need to rank as high as possible in the search engines such as Google. In order to do that, you will need SEO (Search Engine Optimization) tools. Needless to say, each of the website builders should have great SEO tools, otherwise, they may not be worthy of our attention (Site123 reviews should always remind you of that).

Site123 will provide you with the ability to edit the meta title and description, customize URLs, add alt text to images to make your website more noticeable. It might sound difficult but knowing that Site123 does everything to make your experience pleasant that should be the least of your concern.
The only thing that Site123 doesn't provide you with is keyword research. If you're serious about your business, you should use SEO tools, such as Ahrefs, that can help you to get your content right. Trust me, it's one of the best ways to improve your website.
Once you will get SEO right, you will see a major difference.
Site123 Review - The Most SIMPLISTIC 2021 Website Builder?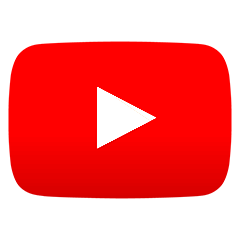 Load Time, Uptime, and TTFB? Take a Look
Site speed and uptime are a few of the most important aspects to consider when choosing the website builder. After all, when you create a website, you need it to be available at any time. Otherwise, there's a possibility to lose potential clients.
I was pretty surprised that so many Site123 reviews do not take site speed into consideration. That's why I thought that I have to do it!
Let me explain the meaning of the most important measures before rushing straight to the results:
Uptime - shows the amount of time that the service is accessible. It's considered to be the most crucial measure for a website. It's quite clear why - when your website is down, no one can access your content.
Load Time - a measure that shows how long it takes for your website to fully load up. This measure has to be good or else it could lead to a high bounce rate - the percentage of visitors who do not stay on the website but rather go back quickly.
TTFB - a measure that shows the responsiveness of a webserver. To put it simply, it shows how quickly a website gets a response from a server. This measure is part of the load time.
So, in order to provide you with valuable information, I performed a test. Here are the results:
Uptime - 99.98%

. Site123 uptime is similar to Wix and the majority of other sites created using popular website builders. Thus, the results are pretty good.

Load time - 1.61s. When it's less than 2s it's considered to be really really good! Note that if your site contains multiple videos, audio files, and high-quality images, it will take much longer to load up.

TTFB - you can see the results in the picture below. As I'm mostly focused on the US servers, results couldn't be better. The TTBF goes from 58.2ms in New York to 315ms in San Francisco. Note that it also depends on the number of servers and their locations.

Therefore, it's obvious that using Site123 you can create a fully-functioning, fast and reliable website.
Social Media Fan?
Social media has become one of the best ways to promote your products or services, whether it's Facebook, Instagram, Twitter, or any other platform.
First of all, Site123 offers you the ability to add 29 social media platforms, including:
Facebook
Youtube
Pinterest
Spotify
Tripadvisor
Tumblr
and so on…
I would say you can find each and every one of the most popular social media platforms.

However, that's not everything that I wanted to include in this section. After the 2023 update Site123 provides you with an advanced social media integration. That being said, you can now integrate social media feeds into your website. It can help you to improve SEO rankings.
Site123 Reviews: CONS
As you've seen, Site123 has many positive aspects to be considered. However, you may not like what you're about to find out. Let's move to the Site123 reviews cons and get each of them sorted out.
Limited (Customization and Pricing Options)
At this point, there are a few different aspects that I would like to take your attention to.
First of all, you already know that Site123 is very easy to use. And I'm really glad about this fact. But you should know that simplicity almost always means a lack of features. Well, at least so it is in this case.
I don't want you to get me wrong as Site123 does provide you with blogging and eCommerce features together with mobile responsive templates, and an amazing user experience. BUT, these features are very limited and not aimed at big businesses.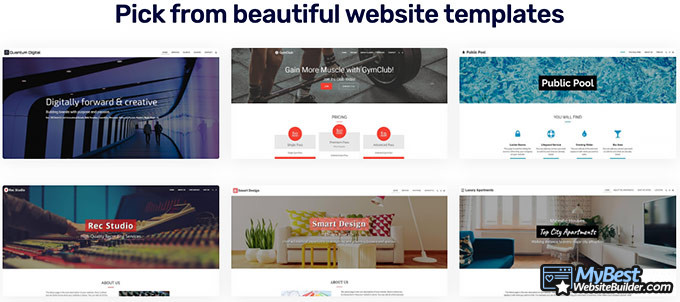 Also, while Site123 is one of the most user-friendly platforms I've ever seen, you cannot expect to create a unique-looking website - templates are barely customizable. This is an issue for those who keep experimenting with their site design.
Another obstacle is that once you choose a template and go live, you cannot change it. It means that you either keep it the way it is or create a website from zero.
One more thing that was recently updated is the number of plans to choose from. While previously SIte123 offered 4 plans that included different features, now you get only 2 plans to pick from - FREE and PREMIUM. What I find surprising is that the premium plan provides you with only 5GB bandwidth. That's pretty disappointing, to say the least.
Therefore, considering each of these facts I have to say that I would only recommend Site123 for those who want to create a personal website or own a small local shop, but not for big players.
Site123 Pricing
Want to find out how much Site123? That's what I thought. Take a look at the picture and information below to find out everything there is to know about Site123 plans, pricing, and features.
Here are the plan options you can choose from: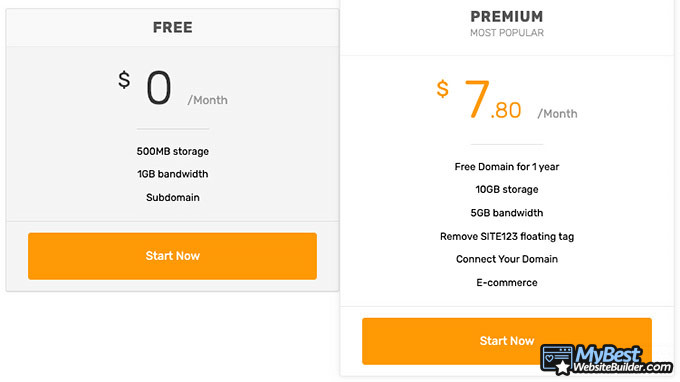 Even though Site123 offers a FREE plan it's very limited. You only get 500MG storage and 10GB bandwidth. There's only one thing that this plan should be suitable for - to try Site123 out and see how it works.
It's recommended to choose the PREMIUM plan. It provides you with a free domain for 1 year, 10GB storage, 5GB bandwidth, the ability to connect your domain, e-commerce features and remove the SITE123 floating tag. While you might be expecting more from the PREMIUM plan, it should be enough for people who are creating a very basic business or personal website.
Here is The Best Site123 Offer I Found:
100% FREE
Site123 Plan
Don't miss this great opportunity to create your beautiful website completely for FREE! Jump into the online world without spending a fortune.
Expiration date : 30/09/2023
1,927 People Used
Only 64 Left
Conclusions
Therefore, Site123 is suitable for those who want to create a personal blog or small business website. Due to the lack of customization and other limitations it may not be the best option for big businesses.
What is more, based on multiple Site123 reviews it's clear that every one of the users was pleased with the live customer support and the help during the website creation. Even people with very minimal digital knowledge were able to create websites on their own.
Also, Site123 provides you with SEO tools, including the ability to edit the meta title and description, customize URLs, and add alt text to images. Moreover, our tests and other Site123 reviews showed that you can create very fast, modern, and fully-performing websites using this website builder.
Of course, it also has some flaws that might be crucial to some users. Site123 lacks customization, and once your website is live, you can no longer change the template. I also missed more extensive tools and the option to embed live social media feeds.
That being said, if you're looking for something simple, Site123 might be exactly what you need.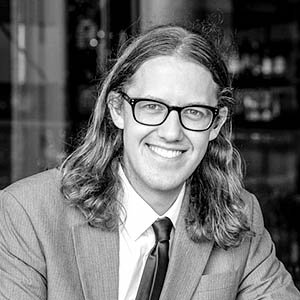 Mike Evans
Consultant at Spice Digital Solutions
Contributed by: Mike Evans , Consultant at Spice Digital Solutions
Mike Evans is a digital marketing consultant that is focused on getting small business tangible results. He specializes in web design, eCommerce, SEO, PPC ad management, and third-party d...
Read Full Bio...
Leave your honest Site123 review
Leave your genuine opinion & help thousands of people to choose the best website builder. All reviews, either positive or negative, are accepted as long as they're honest. We do not publish biased reviews or spam. So if you want to share your experience, opinion or give advice - the scene is yours!