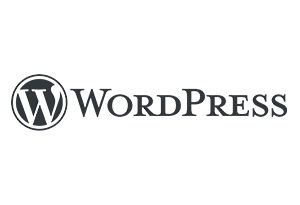 Strap in boys and girls, for this one's going to be a doozy.
I swear, out of all of the places I looked online, it seems really difficult to find a decent WordPress review. I've noticed that a whole lot of people seem to agree - if you are looking for a website builder, and somehow manage to end up on a WordPress review, you have my condolences - you're likely to go out of it more confused than you came in.
Frustration doesn't always have to be a purely negative thing, though. The article you're reading now is a good example of that - I was itching to write a WordPress review, and my-oh-my am I happy to finally have gotten to it.
After reading this article, you won't only have learned about WordPress pros and cons - I will also help you finally understand the whole topic of "WordPress website builder" and why it's even a complicated issue, in the first place. What is more, you'll find an explanation of why WordPress is more difficult to use than other capable website builders, such as Zyro and Squarespace.
Let's not waste a minute more and jump right into it.
TL;DR: WordPress is a Content Management System - while that's not the same as a website builder, it still serves the same purpose of building a website. While WordPress is definitely more complicated than your average website builder, if you take the time to learn it, it's definitely going to reward you, big time.
Here is The Best Squarespace Offer I Found:
SAVE 20%
Squarespace Limited-Time Deal
Grab this Squarespace offer code & enjoy a lovely 20% off on any selected Squarespace subscription plan. Create your dream website NOW!
Expiration date : 12/12/2023
4,512 People Used
Only 88 Left
WordPress Review: Once and For All, What is WordPress?
Let me just preface this by stating that even though I'm extremely excited to talk about WordPress, it's not going to skew the verdict I'll give this platform. But that's still miles ahead - first things first.
I know what you're thinking. Believe me, I do.
Website builders, CMSs, WordPress.com vs Wordpress.org, free, paid… C'MON!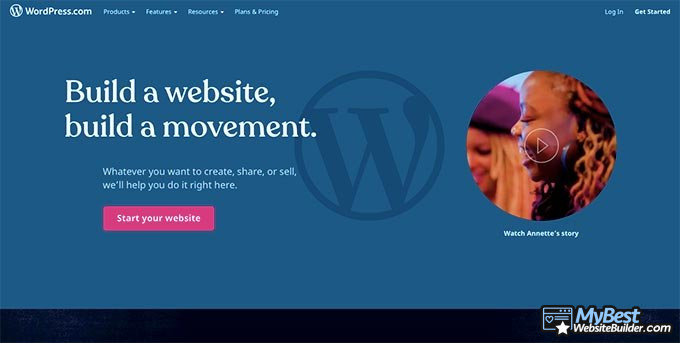 I am going to start this WordPress review by addressing the most obvious question of the last century - what is WordPress?
OK, look. Let's keep things simple. You probably came here looking for a website builder. Let me tell you - WordPress IS NOT a website builder.
Wait, don't leave! I can explain!
Many people refer to WordPress as a "website builder". This is most commonly done because WP does serve the same purpose - creating a website. However, most people don't know that WordPress is actually a CMS - a Content Management System.
What's that? Well, basically, a website builder is a tool that lets you drag and drop various items and features into your website. With a CMS such as WordPress, you'll have to type everything manually - there are no "drag-and-drop" features available, although you can usually download a plugin.
I can already see you smirking - why should I use WP, then, when there's Wix, Squarespace and all of those other, super-simple website builders?
I'll tell you why - the simple route isn't always the right one. WordPress has many HUGE advantages that website builders lack - but we are not here to talk about that. This, after all, is a WordPress review, and not a comparison article.
OK, so we got that out of the way - WordPress is a CMS, so you can stop googling "WordPress website builder" (unless, yet again, you're looking for a plugin). Now, let's address the .com and .org situation.
There are two WordPress version available for the general public - WordPress.com and WordPress.org. The .com version is the closest thing you'll receive to a WordPress website builder - it's a self-hosting platform on which you can build your website. That said, you have to pay to unlock different features, and there are no plugins for lower-tier plans.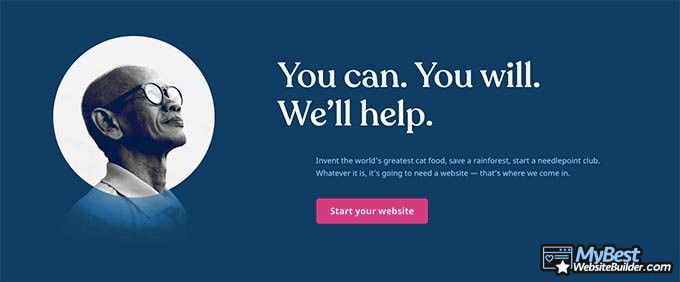 The .org version, however, is completely free AND it has plugins available. The catch? You have to find, pay and manage your own website hosting provider. This means more responsibility on your end of the deal.
In this actual WordPress review, we'll be talking about both of the versions of WordPress. Why? Well, mainly because both of them ARE WordPress, just on some different configurations and regulations.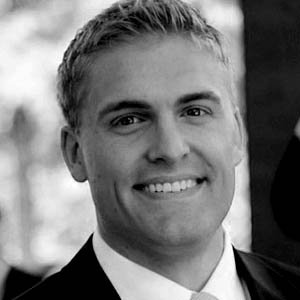 Nate Nead
CEO at DEV.co
According to you, what is the best website builder for personal use?
When it comes to building a website for personal use, we most often suggest WordPress as the most viable option. WordPress includes many off-the-shelf plugins that allow individual users to mix and match site features easily, quickly and economically. It is also one of the more SEO friendly and since it was built for blogging, it has become the de facto website builder for those looking to expand an audience through content.
Pros
Universally adored by the majority of the internet
Super-flexible
Plugins to solve every possible issue you might face
Cons
Difficult to get a hold of
Clunky interface
No drag-and-drop (unless you install a plugin in the .org version)
WordPress PROS
To start things off, let's take a look at WordPress and WordPress reviews from a positive standpoint.
Extremely Flexible (.org)
Traditional website builders are really cool in that they are super-easy to use. That is actually often their main selling point. However, they also often come with a huge disadvantage - the customizations you can do on your site are very limited, there are often no plugins or other, integrable material, and it might be impossible to take your site elsewhere.
WordPress.org, however, gives you the ultimate flexibility.
With the .org version of WP, you are able to add, remove and customize various different plugins all day long. Whatever you'd want to do with your website, if you're building it with WordPress, chances are you are going to be able to do it with no problem.
Latest Squarespace Coupon Found:
SAVE 20%
Squarespace Limited-Time Deal
Grab this Squarespace offer code & enjoy a lovely 20% off on any selected Squarespace subscription plan. Create your dream website NOW!
Expiration date : 12/12/2023
4,512 People Used
Only 88 Left
Hosting and Domain Name Provided (.com)
If you decide to use WordPress.com, there are a few benefits you'll receive. The .com version of WP is great for those people who don't want to deal with website hosting providers, and want as little to do with the technical side of things as possible.
As many WordPress reviews mention, one way that the .com version of WP does this is by providing you with a domain name and hosting already built-in into your account.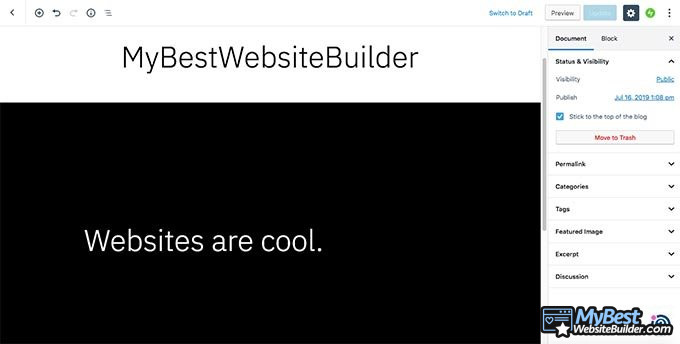 Finding proper hosting can be a hassle. If you've never dealt with this topic before, and don't have any knowledge in the field, it's likely to get straight-up confusing. Choosing the hosting provider is just the first step - then come all the technicalities, website management intricacies, and so on.
Out of all the WordPress pros and cons, the fact that you can avoid this with the .com version is actually amazing.
A Huge Variety of Different Themes (.org)
Templates of various different themes are yet another selling point of all of the major players in the website builder market. It's actually very likely to be one of the first features you'll see advertised, alongside the "easy-to-use" factor.
WordPress reviews cannot lie - if you choose to create your website with WordPress.org, you might even be overwhelmed with the number of themes that you can choose from.
And you know what's the best part?
You can customize most of them all to your liking.
Admittedly, you're going to require some coding knowledge in order to do so. However, I can tell you from experience - if you take it little by little, you can get good at it in no time.
This is actually the area in which WordPress has some major advantages over other website builders. The majority of them allow you to choose a theme from a template list and then work with it - however, there are no customization options available.

Did you know?
No Worries About Security, Optimization and Management (.com)
I've already hinted at this earlier, but if you choose WordPress.com as the platform on which you'd build your website, I've got some really good news for you.
Once you establish the very basics of your website, all that you have to worry fro that point onwards is the content that you put out. There will be no management issues, no manual optimization or updating required, no security concerns - all of that is already taken care of!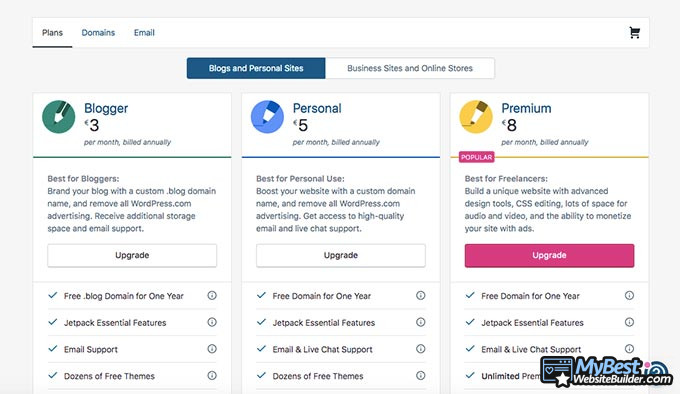 WordPress.com prides itself on allowing its customers to create the content that they want and customize their website without having to worry about the technicalities - all of that is being handled in the backend.
Good Site Speed / Uptime / TTFB (.com)
Finally, let's take a look at the TTFB, site load speed and uptime of a website created with WordPress.
Site speed refers to the time it takes for your website to fully load after a call (typing it into a search bar and pressing ENTER) has been made. Uptime is a bit more tricky - it's basically the amount of time of how long your website is live and not crashed.
As for TTFB, it refers to the "Time Till First Byte", and measures just how fast a website responds to the before-mentioned call.
Now, we'll only look at the parameters of a WordPress.com website. The .org version of the site can be hosted on any web hosting provider, and it's not the fault of the tool itself (WordPress) if the provider's servers start crashing.
So, here are the parameters I've observed:
Load Time - 3914ms
Uptime - 99,98%
TTFB - 301ms
Needless to say, the parameters are more than just OK - they're actually great! Out of all of the website builders (although WP technically isn't that, but you know what I mean) out there, WordPress' performance is actually more than satisfactory.
WordPress: CONS
Now that we've discussed the pros of WP, let's take a 180-degree turn in this WordPress review and talk about some of the more notable cons that this platform is known for.
Steep Learning Curve (.org)
This has got to be the most famous con that you'll ever hear about WordPress.org - it can be really difficult to learn.
It's worth mentioning that WordPress.com is the opposite of this - the platform is very easy to use, and can compete in this aspect even with some of the top drag-and-drop website builders out there. However, the same cannot be said about the .org version of the platform.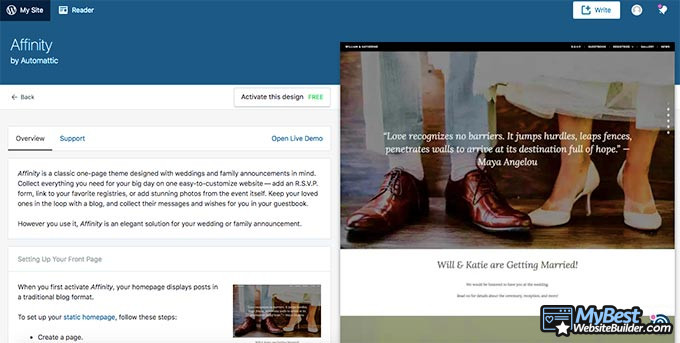 It does make sense, however, and multiple WordPress reviews have pointed this out - since WP offers users almost unlimited customization options, it's only logical that it's going to have a steeper learning curve.
But how does this learning curve manifest, you might ask?
Well, with WordPress.org, you can integrate PHP, CSS, and code a lot of the things yourself - custom themes are just the beginning. This means that you have to know at least a single programming language - not a skill that everyone possesses.
Lack of Support (.org)
Yet again, this topic only concerns the .org version of the website. WordPress.com has great customer support for both free and paid users alike.
User WordPress reviews point to the fact that there's really no "official" support available for WordPress.org. It kind of makes sense - it's an open-source piece of software, and it's designed to be used in any way applicable.
Do note that the emphasis here is on the term "official". You see, there are forums and blog posts that you can visit for help. However, there are no guarantees that you will find the answers to your questions in these forums and posts.
Price
Now, the price of WordPress. As you might have gathered already, it's not as easy as it may look at first glance.
We'll be talking about the pricing options for both versions of WordPress separately.
WordPress.com
Here are the pricing options for WordPress.com:
All of the different pricing plans are going to come with their own unique sets of features. The names of the plans themselves represent them pretty well - with "Blogger", you're going to have a basic kit to work on your writing, and "eCommerce" is going to be the plan for any major enterprise who wants to boost up their business to the next level.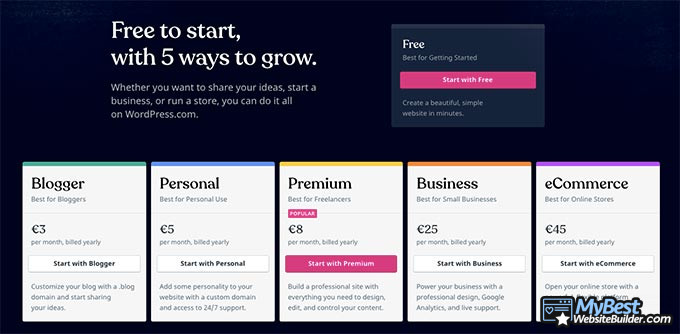 And just to address the elephant in the room - yes, you can use WordPress.com completely free. Truth be told, the features are going to be extremely limited, but it's always an option to consider!
WordPress.org
Now, the .org version of WP is a bit different than its .com counterpart. Customer WordPress reviews are going to tell you that WordPress.org is completely free - which it is.
All that you need to do is go to the website, download WP, install and start using it. However, if you actually want your website to go live on the internet (that is, be indexable by search consoles), you are going to have to buy a website hosting plan and a domain name (although most of the hosting providers include a domain name with their plans).
So, given that, the "price" for WordPress.org will vary according to the hosting provider that you choose, even though WordPress itself is technically free to use.
Here is The Best Squarespace Offer I Found:
SAVE 20%
Squarespace Limited-Time Deal
Grab this Squarespace offer code & enjoy a lovely 20% off on any selected Squarespace subscription plan. Create your dream website NOW!
Expiration date : 12/12/2023
4,512 People Used
Only 88 Left
Conclusions
We've discussed what is WordPress, the difference between .org and .com, WordPress pros and cons… Now, after all of that, would I recommend using either version of WordPress?
A very firm and strong yes.
While not technically being a website builder, and possessing some more intricate technicalities to get a hold of, WordPress is still one of the most commonly-used tools to create websites. Let me put it this way - if you master WP, you'll be able to do anything and everything you'd want with your website.
However, if you're looking for easier-to-use website builders that would provide you with great customization, you should check out other options, such as Zyro and Squarespace.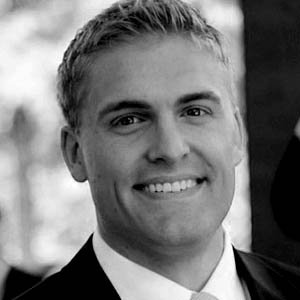 Nate Nead
CEO at DEV.co
Contributed by: Nate Nead , CEO at DEV.co
As the CEO of DEV.co, Nate brings over a decade of technology consulting & project management experience, leading cross-functional teams in designing and deploying next-generation technology. H...
Read Full Bio...
Leave your honest WordPress review
Leave your genuine opinion & help thousands of people to choose the best website builder. All reviews, either positive or negative, are accepted as long as they're honest. We do not publish biased reviews or spam. So if you want to share your experience, opinion or give advice - the scene is yours!