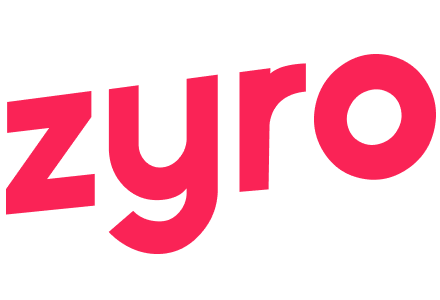 UPDATE: Zyro is now known as the "Hostinger Website Builder". Do note, however, that the core functionality of the website creation tool remains the same, and that you will still be able to utilize all of the key features of the builder.
Building a website used to cost a lot of money. On top of that, people would spend a long time figuring out the ins and outs of the process. Today, even a newcomer to the website builder industry (that's exactly what we'll be talking about in this Zyro review) can help you get through the process in no time.
However, with such huge names like Squarespace and Webflow dominating the industry, new builders have to bring something really special to the table. Only by offering something unique and interesting can they build a reputation of being a usable and worthwhile investment.
A completely new version of the rebranded Zyro website builder was launched in January 2020. It's a minimalistic website builder that allows users to create beautiful websites and online stores quickly, and without any struggles. Zyro's uniqueness comes with AI tools (such as AI Writer, AI Heatmap, logo maker, etc.) and an extremely easy-to-use editor interface that allows anyone to establish their online presence super-easily.
TL;DR: Zyro is a relatively new website builder. However, having launched not that long ago, the newly-rebranded Zyro is shipping one great feature after another. A huge recent addition is a full-scale eCommerce platform that enables running all aspects of your online business within Zyro. From product, order, inventory management, to multiple shipping options, automatic tax calculations, and more. It even helps you launch your Facebook, Instagram, and Amazon (US only) stores with few clicks.
Pros
Full eCommerce functionality
Great price
AI Writer & Heatmap features
Great page loading speeds
Drag & drop functionality
Live customer support
Cons
Minor features still missing
Zyro Review: PROS
We'll start off by taking a look at some of the things that Zyro does well, and the most noteworthy features of this website builder, too.
A Simple, Yet Powerful Tool
UPDATE 2023
Zyro is offering its users a smooth and clean interface, packing easy-to-use tools for both customizing and launching websites & online stores.
No coding or design skills are needed, the builder will do all of the hard work for you. Zyro offers AI-based tools, from generating content to highlighting the most engaging parts of your site. It's apparent even when you first open the platform – everything is presented in a clean and minimalistic fashion.
Zyro also claims that you can create your own eCommerce store in under an hour, and that statement is very much true – using the drag-and-drop builder is simple and straightforward. You're provided with a number of pre-made templates that fit almost any type of project you might be working on.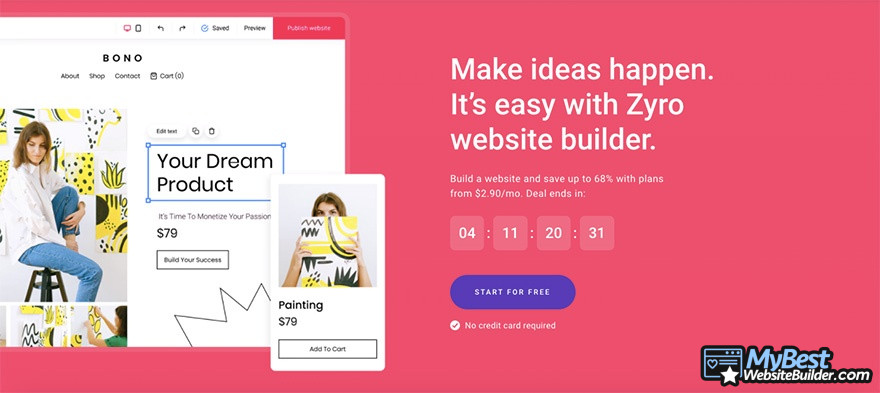 As of 2023, Zyro has included a few amazing features into their website builder. First, a suite of AI tools, including an AI Writer, AI Heatmap, AI logo maker, an image resizer, and many more. Secondly, they've now launched a powerful eCommerce platform. Also, Zyro now has significantly improved the look and feel of their builder, and launched additional features, such as social buttons, contact/subscribe forms, and an Instagram gallery.
Truth be told, it's quite evident that Zyro does, in fact, listen to users' feedback quite well - they're responsive, and have improved almost everything about their product since relaunching it only half a year ago. Definitely a nice and welcome surprise!
Zyro Review - The COOLEST Website Builder Of 2021? (NEW)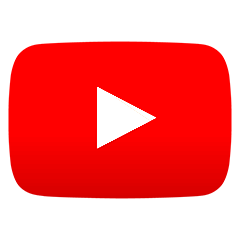 To put it frankly, when you compare Zyro with other big names in the industry, the website builder is constantly improving and adding new features to its roster!
While this might sway one's opinion about the below-discussed features of the Zyro builder either way, it's still something worth acknowledging. The updated & fully rebranded builder hasn't been around for long - that's why the average person looking for a decent website builder is less likely to have heard about them before.
From a more general perspective, in 2023, Zyro has not only added new features to their builder, but have also improved the functionality and usability aspects significantly. The most notable features include Titan Mail (users can now set up email accounts linked with their domain), blog post scheduling (create multiple blog posts, schedule them to be posted later), and an updated AI logo maker.
Latest Squarespace Coupon Found:
SAVE 20%
Squarespace Limited-Time Deal
Grab this Squarespace offer code & enjoy a lovely 20% off on any selected Squarespace subscription plan. Create your dream website NOW!
Expiration date : 30/09/2023
4,512 People Used
Only 88 Left
Clear Site Layout
Without even going further into the Zyro review, I can already tell you - the builder has a very aesthetically-pleasing layout.
And yes, I'm talking about the layout & the information on the site itself (rather, the homepage) - not the builder interface.
Acknowledging the fact that the Zyro builder might change with time, and the website may have even more content in it, it's still very refreshing to enter a homepage and not be bombarded by a ton of popups, ads, and other "calls to action".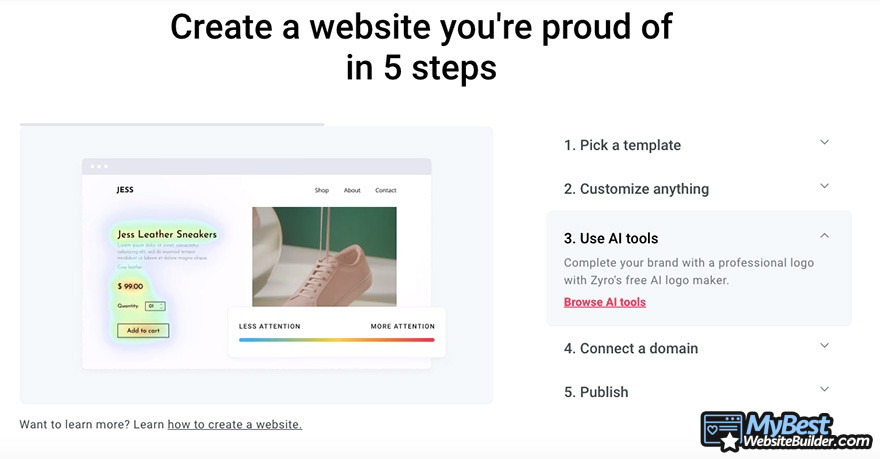 This is an important factor in the Zyro website builder review, because if you're an industry newbie, and don't have a single clue about website builders, in general, Zyro isn't going to overwhelm you with needless information straight from the get-go. Instead, you'll see a feature list, some templates, and tools of the builder which are quite unique compared to the competition.
That's it - that's the homepage. It's clear, concise, and focused on the builder itself.
AI Tools - What Makes Zyro Stand Out of the Crowd
The AI Writer, as unbelievable as it may seem, is exactly what it sounds like - a tool that will generate and create professional-looking text content for your website. I have to admit - while I was somewhat skeptical when I first heard about it, trying it out myself, I've come to find myself very pleasantly surprised.
When editing your website, all you need to do is click a single button on the right panel of the screen and you'll be provided with a selection of topics, sections, and types of possible content that the AI Writer could generate for you. After selecting what it is that you'd like, you'll be presented with some options of the aforementioned generated text - just pick one and use it at your own whim.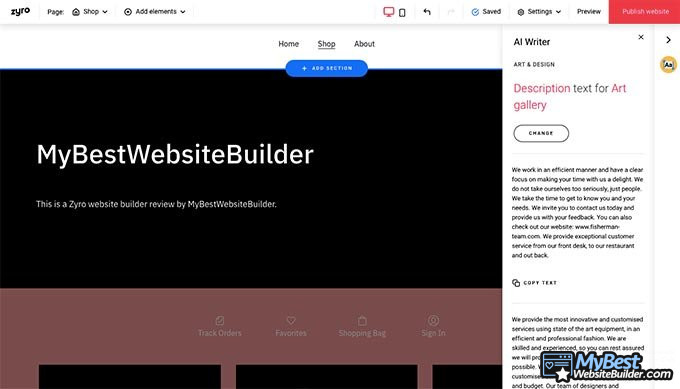 The Heatmap, on the other hand, is a tool many customer Zyro reviews are bound to praise quite a bit, as well.
Same as the AI Writer, it's an AI-powered system that will show you the specific areas of your website that are bound to attract the most attention from your site's visitors. Needless to say, whatever it is that you're planning to do with your website, this is going to be a very useful tool.
You know what else is a useful tool, though? The AI logo maker that Zyro offers to its users! It's one of the core AI tools that you can utilize whilst using the Zyro website builder, and it allows you to create some professional-looking logos for your business.
Admittedly, the process is super-quick and simple. On top of that, you can also expect to be able to choose from thousands of different templates, and customize each one of them to the fullest extent of your liking.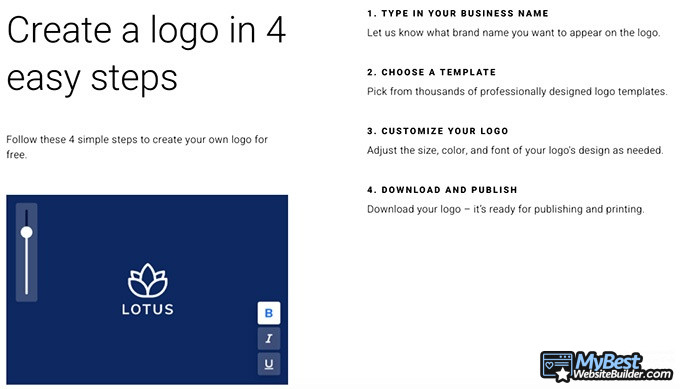 The logo maker is an amazing addition to the rather-extensive list of Zyro's AI-based tools. It's definitely going to be helpful for anyone who's looking to both create a fully-fledged website, and also start an online business at the same time.

Did you know?
eCommerce Platform - Competitive & With an Unbeatable Price
One of the most notable features that Zyro has added to their website builder as of late is the option to run an eCommerce website. It's something that quite a few user Zyro reviews mention, as well!
I probably don't need to tell you this, but eCommerce is one of the most common types of websites that people try to create. Whether it be a small shop of handmade products, or a start of some corporate business, creating and managing an eCommerce platform online is crucial for anyone who wants to "make it" in this day and age.
Zyro knows this - their eCommerce builder comes equipped with all of the essential features that you'd need when building an online store. ±70 different payment gateways, email notifications, huge product selling options, discount codes, complete order tracking, integrations with other platforms (sell on Instagram, Facebook, Amazon, etc.) - you name it, Zyro's got it covered!
Besides creating and launching an online store, it offers powerful, yet simple to use features to manage your online business.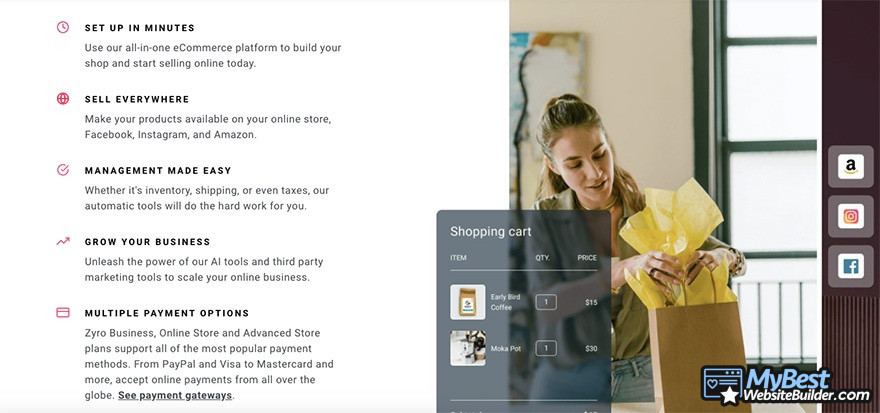 With Zyro, you can manage your products, orders, and track all your inventory. Which is, of course, expected from any eCommerce platform. However, besides that, the company is offering many different payment options, easy shipping & delivery management, as well as automated tax calculations.
After creating your online store in a "regular form", the company will also let you start selling on Facebook, Instagram, and Amazon.
Zyro has also launched features enabling you to easily apply discounts, sell gift cards, or even digital products - that includes anything from digital books and PDFs for your training programs, to video classes and audio courses. Actually, this applies to any type of content that could be downloaded in text, image, video, and audio file formats.
While we'll discuss the pricing options of the website builder later on in the Zyro review, I can tell you right now that there are going to be two separate plans when it comes to eCommerce. Even with the more affordable plan option, you'll receive most of the features that you'd need to start off a successful online business.
Easy-to-Navigate Interface
Jumping into the website building process part of the Zyro review, one of the first things that you're likely to notice is the simplicity of the user interface (UI).
The majority of website builders in today's market aim to provide users with as many different features as possible. While having freedom of choice and a vast array of various options is awesome, it can sometimes feel overwhelming.
Naturally, each and every builder has distinct ways of dealing with the issue. Some are more successful than others, though.
Concerning this Zyro website builder review, though, I was happy to see that the builder doesn't jam-pack everything into a single, scrollable window. While there are minor features still missing, the team behind Zyro aims to "launch Zyro 2.0 as soon as possible", so I can only talk about what I currently see.

How do I know about Zyro 2.0? Well, I've actually had a little chat with the team myself - I messaged Zyro to inquire about a few specific points that I wanted to get straight before writing the review, and they were very helpful and responsive.
Besides, when you see the actual price of this builder, you'll understand that complaining is the last thing to do here.
The only thing that's worth mentioning here is that Zyro might still not be ideal for large businesses and established corporate entities that have major demands. The builder is, for a fact, perfect for small and up-and-coming businesses, but the interface might still lack some niche and case-specific functionality if you're interested in performing some large-scale processes.

This can, however, be a positive thing. When you're just starting out with website builders (given that you have no technical knowledge about them), it's cool to be able to have a tool that's developing at the same time you're learning. And again - I would be much more skeptical if it wasn't for the amazing price of the builder.
Even though it might take some time to get used to the occasional unresponsiveness, the interface itself is super-clearly made. There are separate options for your background, texts, files that you'd want to add - it's all simple to navigate and use.
Drag-and-Drop Editor
One of the biggest strengths users constantly mention in website builder reviews (whether it be Zyro reviews, or else) is the drag-and-drop editor.
This is also where website builders are triumphant over content management systems (CMS) such as WordPress.
You see, drag-and-drop editors allow you to, well… Drag and drop any of the many items from your builder's menu onto the site itself. Most of the time, they provide you with a preview of what that item will look like on the live version of your website (I'm happy to be able to say that, in this Zyro website builder review, things aren't different).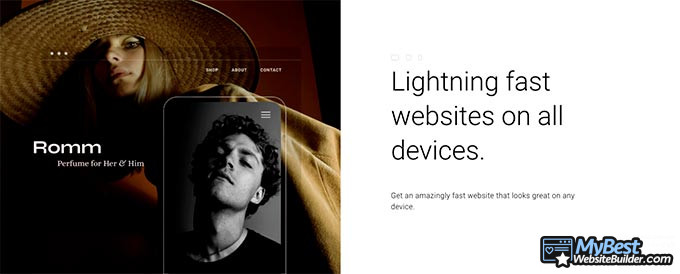 These types of editors have quickly become the industry standard - it's probably easy to see why that's the case. They are extremely easy to use, allow you to see changes in the live version of your site, and don't require any technical knowledge to be used efficiently.
As far as this Zyro review is concerned, I'm happy to state that the builder does, indeed, utilize a drag-and-drop editor. This is great news, especially considering the fact that Zyro is bound to have a complete rework soon, and the drag-and-drop functionality aspect of the builder should get a new life as a result of that.
Domain Name Integration
Another cool feature that I've noticed while writing this Zyro review was that the builder also offers domain name integration.
When it comes to domain names, you can now also connect an existing one with Zyro, too. If you have a domain from some time ago, say, when you were using some different website builder, you shouldn't encounter any issues transferring it to Zyro - this is especially good for those who are trying to brand themselves in a certain way, and their domain names are a crucial part of it.
It's also worth mentioning that most paid plans are packed with an included free domain.

Zyro also allows you to connect a custom domain to your website. The domains are going to cost from $0,99 up to $8,99 per year, depending on what type of a domain it is (.com, .online, etc.).
Even if you only use the free version of the builder, you'll receive a free subdomain:
your_website_name.zyrosite.com
Opting to purchase a custom domain for the Zyro review, I've noticed that the purchase is redirected to Hostinger, a web hosting and domain name provider. I was actually pleasantly surprised, since I've been using Hostinger's services (both hosting and domain name registry) for my own, personal website, and have not encountered any issues.
Live Customer Support
Now, this is interesting.
Zyro offers its users live customer support. To my knowledge, it is the only website builder in the industry that does this!
Live customer support can be a game-changer. Imagine if you're stuck on some specific feature while creating your website, or encounter a bug that doesn't allow you to progress any further. With any other builder, you'd have to submit a ticket, and hope that the support team responds in a swift and helpful manner!

With Zyro, things are different - the builder boasts an average response time of around 2 minutes. There's no need to submit a ticket, either - if you're logged into your account, you can chat with the support team live!
Definitely an amazing feature, and one that should definitely be considered when picking the right website builder for yourself!
Extra Features + Fast Page Loading Times
Zyro now offers its users integrations with some of the most important platforms for anyone looking to improve their website. These would include Google Analytics, Hotjar, Facebook Pixel, Messenger Live Chat, and Google Tag Manager.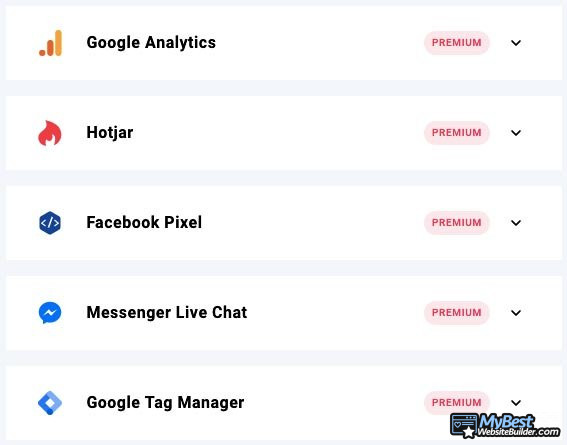 As a cherry on the cake, you'll get full access to the image library to use on your website or eCommerce store for the same subscription price.
Another point that's worth mentioning is that websites created with the Zyro website builder do actually possess some amazing speed parameters (page loading-wise). Testing your website with any one of the multiple site speed testing tools out there, you should learn that a website made with this particular builder is going to be fast - so fast, in fact, that it rivals all of the other high-end builders on the market!
All things considered, these are surely some of the more awesome additions to Zyro, for sure!
Zyro Review: CONS
Zyro being constantly worked on, and with the promises of new improvements coming periodically, it is bound to have some quirks that are yet to be resolved. It wouldn't be a thorough Zyro review without discussing them, right?
Not the Biggest Variety of Templates
When I first took a look at the builder, I've noticed that Zyro has a relatively small variety of templates to pick from. It is evident that the team behind Zyro keeps on adding new templates (of which there are already over 150, as of writing this Zyro review), however, when you compare the numbers of some other high-end builders, it's apparent that there's still room for improvement.
Having said that, though, if Zyro keeps it up, they'll surely catch up to the competition.
Note, though, that you can't change the already chosen template after you have started filling the data into it.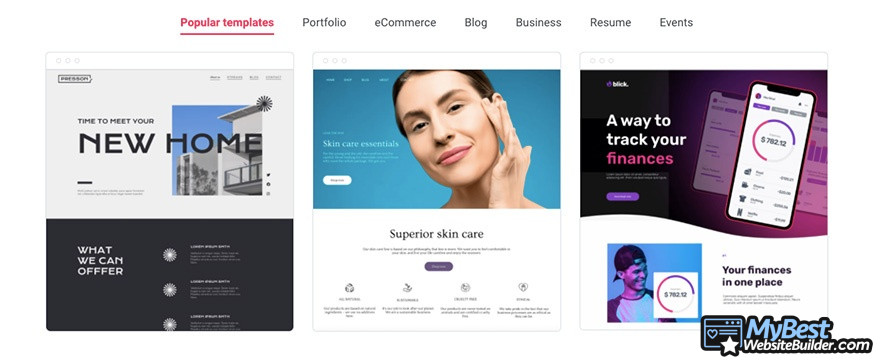 Now, having said all of that, I have to (yet again) acknowledge the fact that Zyro is still coming out of its improvement stage - the builder is bound to improve drastically.
The reason why I keep on emphasizing Zyro's stage of improvement isn't to justify the state of their content or the builder itself. Instead, I am simply happy that the company is playing with an open hand. Throughout my career, I've come across too many website builders that tend to claim they have everything figured out.
Lack of Functionality
While I did mention how nice it is to come across a website builder that isn't jam-packed with different, seemingly-useless features, there are some not-as-important things missing within the Zyro builder.
Undoubtedly, this is going to be the minor issue that users notice with the builder - you don't even need a Zyro review to help you figure that out.
Furthermore, I missed some freedom with the grid when trying to manage my drag-and-drop options. The thing is, there's a rather limited amount of space where you can insert items from your menu - you can't just throw them just anywhere you wish. While this is the same with many other builders out there, I wish that I could claim the opposite in this Zyro review.
That said, it's worth emphasizing that Zyro has added a blogging feature to the builder. No matter if you're planning to build a website, an eCommerce platform, or a blog, you can do so, without any problems.
As I've explained earlier on in the Zyro review, both the functionality and the general usability aspects of the Zyro website builder have been significantly improved as the builder exited its BETA stage while entering the "Stage of Improvements".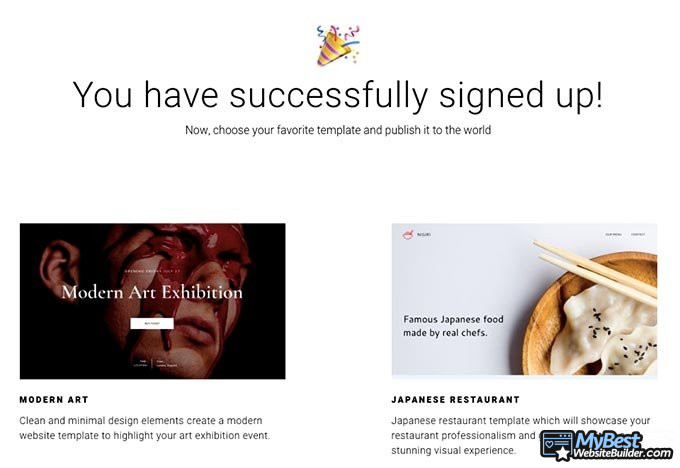 At this point, Zyro is an actual all-in-one solution that can suit any user wants and needs - with a wide range of customization elements, beautiful templates (segmented to website and online store categories), a handy CSS Grid tool, contact forms, eCommerce, and many other features.
Furthermore, Zyro understands the importance of speed, hence why sites created using the builder are great performers. Optimized for both desktop and mobile devices, you don't have to worry about your website being responsive.
Website speed is very important for SEO, so it's great to see a website builder that doesn't only focus on making a good-looking website, but remembers that there are more factors that keep visitors from shying away from the front page. If you can create a website that's both attractive and is functioning properly, you'll have yourself a powerful marketing tool at your disposal.
Lack of Content for Beginners & Onboarding Information
At the beginning of this Zyro review, I've mentioned that I'm really glad that the brand chose not to overload their homepage with pesky ads, popups, and other nuisance-like information.
However, searching through their site, you'll notice that there's a lack of beginner-friendly content, in general. Zyro only has template, pricing, domain and similar product pages - that's it (well, at least when it comes to menu options). No extra useful information for Zyro beginners besides general blog posts, and very few informative articles on how to start building a website with Zyro.
However, to give credit where it's due, Zyro has been hard at work at creating informative blog posts, as well as fully-fledged guides (for example, they've recently released a free eCommerce guide). So, this area is improving!
Table: How Zyro compares to some of the industry-leading website builders
While the above-mentioned shortcomings might also be a result of them finding their way through the early stages of the builder, the website does feel rather empty and even desolate, to a certain extent. If you've never heard of the Zyro builder before, and have not read any Zyro reviews, you might even think that it's a hard thing to build an e-commerce site from scratch, in the first place.
And that's the other thing, too. Content on the site helps a company improve transparency and look more legitimate. Even though the obvious focus of the people behind Zyro is the builder itself (which is the way it should be), they could still pay some attention to their site's content, and work to gradually expand it.
Price
Pricing is often the most important point for many people - it's the thing that either "makes it or breaks it" with many website builders.
In total, Zyro offers four subscription plans:
The Website plan will be a great option for those who want to "test the waters", and try the builder out to see if it fits their wants and needs for a personal blog, portfolio, or even a business website. The plan comes with a free domain for one year, and a free email for 3 months, which are some awesome additions to an already-long list of features.
The rest of the remaining plans offer various features, depending on the plan itself - marketing integrations, product listings, 70+ payment gateway integrations, Amazon and eBay listings, up to 2500 product placement spaces, multiple language support, etc.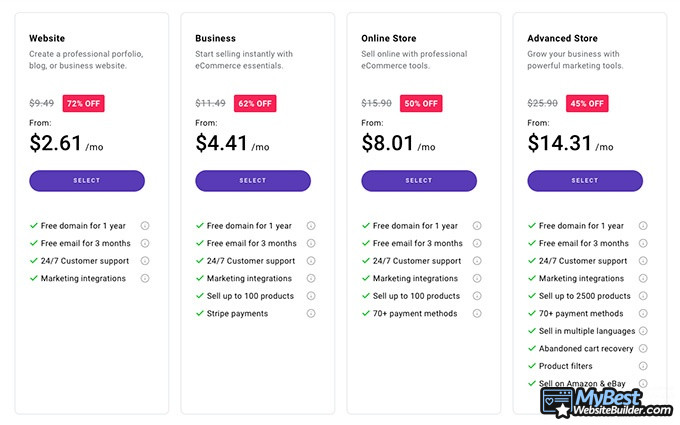 In all honesty, Zyro seems to have nailed their pricing extremely well. The builder is very inexpensive, and the price tags themselves seem to reflect the current position of the tool.
Do note, though, that all plans are going to suit different people with some different wants and needs. "Website" will be best for individuals who want a simple site, without advanced eCommerce functionality. "Business", "Online Store", and "Advanced Store" are going to be plans that will suit anyone who wants to start a business (an online store, for example), and needs some advanced website creation tools to do so.
It also depends on your personal goals - if Zyro is the first real website builder that you're trying out, then the "Website" plan might be best for you. However, if you're serious about building an eCommerce website, and know what you want already, then the rest of the plans should definitely offer all of the necessary tools for the job, and then some!
Here is The Best Squarespace Offer I Found:
SAVE 20%
Squarespace Limited-Time Deal
Grab this Squarespace offer code & enjoy a lovely 20% off on any selected Squarespace subscription plan. Create your dream website NOW!
Expiration date : 30/09/2023
4,512 People Used
Only 88 Left
Conclusions
The website builder industry is a competitive one - with new providers entering the market at an increased rate, the stakes are pretty high.
Zyro, however, seems like a promising project. The company appears to be transparent in that they don't try to hide any issues or problems that their builder might have.
Revisiting Zyro after some time, I'm very pleasantly surprised - the builder has grown a significant amount, and the team behind it have surely been working hard at perfecting the best version of their website builder possible. New-and-improved pricing plans, domain & other platform integrations, eCommerce, AI Writer & Heatmap... Definitely a huge leap forward, as far as this Zyro review is concerned!
Zyro also offers its users live customer support - something that's unheard of in the website builder industry! It's definitely a huge deal for both beginner website makers and experts, alike.
As for the builder itself, while in minor situations it may seem that it lacks some smoothness at times, and is missing several features, the general impression is rather positive. It's a work in progress, but the builder features a drag-and-drop editor, e-commerce, various editing AI tools, free image options, and so on. On top of all of that, websites created with Zyro are among the fastest on the market - that's nothing to scoff at!
ZYRO

Full eCommerce functionality
Great price
AI Writer & Heatmap features
Great page loading speeds
Drag & drop functionality
Live customer support

Minor features still missing

See TOP10 Brands
Read review
Table: Zyro's pros and cons
And the price! Honestly, given the pricing options for Zyro, it's safe to say that many of its almost not noticeable quirks can be easily forgiven.
Final verdict? Well, if Zyro didn't have a basic version for a super-affordable price, fully-stacked eCommerce, and also had some insane price tags, I would definitely advise you to look for a good website builder someplace else! However, seeing as this is not the case, you can definitely try the builder out - at least as far as the basic plan is concerned.
And remember - Zyro is constantly under development. Each day you log into their website, you should be able to see improvements with both the builder and the site itself.
Leave your honest Zyro review
Leave your genuine opinion & help thousands of people to choose the best website builder. All reviews, either positive or negative, are accepted as long as they're honest. We do not publish biased reviews or spam. So if you want to share your experience, opinion or give advice - the scene is yours!