Shopify VS WordPress? A website builder VS a content management system (CMS)? Can these two website creation tools be compared? Of course, they can be. They are different but their function is pretty much the same.
Why Shopify and WordPress? Well, Shopify is one of the top-tier website builders for eCommerce while WordPress is probably the most popular CMS. Thus, this comparison will be mostly focused on seeing which one is better for the creation of an eCommerce website.
Before proceeding with our Shopify VS WordPress battle, we'll have to establish a set of criteria that will allow us to have a structured and comprehensive comparison.
If you want to see a shorter version of this comparison, check it out here.
Shopify VS WordPress: The Comparison Criteria
It should be noted that the comparison points listed below may not cover all possible comparative aspects. These are, nevertheless, the most important ones to consider while selecting a website creation tool.
Table: Some general information about Shopify and WordPress
The list below consists of eCommerce functionality, feature variety, uptime & site speed, simple usability, templates, and pricing. Let's take a closer look at these points.
eCommerce functionality. Since we're comparing WordPress VS Shopify, I'd say this point might be the most important one. Though eCommerce is important in any case because the majority of websites sell something or eventually end up doing so. Thus, when choosing a website creation tool, you should always consider how good its eCommerce functionality is.
Feature variety. The variety of features is actually closely related to the first point I just mentioned because eCommerce is also a feature. However, apart from that, there are many other important features that every top-tier website creation tool must have. Feature variety refers to two things though – the number of features in general and the possibility to create a multi-layered website. I'll elaborate more later.
Uptime & Site speed. These two are definitely important to consider no matter if it's a Shopify VS WordPress comparison or any other. Why? Because uptime refers to the amount of time your website is accessible online while site speed refers to the time your website takes to fully load. So, you should see why it's important, what's the use of a website that takes ages to load and is barely accessible?
Simple usability. Whether this one is important to you or not depends on your website creation skills. Overall, simplicity is kind of the point of using website builders instead of hiring a professional to build you a website. However, in this Shopify VS WordPress comparison we will be talking not only about a website builder but also about a CMS, and let me tell you, simplicity is definitely not the point of CMS.
Templates. Now, templates are life savers when it comes to deciding on the design and layout of your website. However, a proper template will not only make your website appealing to the eye but also will determine how Google and other search engines see it. So, when choosing a website builder you should consider if it has modern and beautiful templates (cause that's the way to go with website design) and if they're SEO-friendly (I'll explain later).
Pricing. This one is obvious. Whenever you have a price tag on something, you'll always consider it as a comparison point if you're choosing the best option based on your budget. For some people, choosing the price of a website creation tool can definitely be a make-it-or-break-it decision. Especially for those who are just starting out in the website creation world. Anyway, I think it's always important to know what you get for the price you pay.
Now that we have all of the main comparison points established, we should move further in our Shopify VS WordPress comparison.
Shopify VS WordPress: The Comparison
Before starting this Shopify versus WordPress comparison, I need to clarify one thing. There are actually two types of WordPress – WordPress.org and WordPress.com. WordPress.com is the closest you can get to a website builder because it is a paid web creation platform that has hosting included (though it's not completely a website builder).
However, WordPress.org is a freely accessible CMS that allows you to create a website but you have to take care of hosting yourself. I'll explain more later because in this WordPress VS Shopify comparison we'll be talking about the .org version.
Now, I'll begin the comparison with eCommerce functionality and move further according to the list above.
eCommerce Functionality
I chose to begin with eCommerce because it is the focus of this Shopify VS WordPress comparison. Why? Because Shopify is an eCommerce-focused website builder, and when we compare it with any other website creation tools, eCommerce will inevitably be the focus.
Now, let's go a few steps back. I mentioned before that no matter what kind of website builder you choose, it must have eCommerce functionality because the majority of websites end up selling something. That happens because shopping online is the way to go in the world we live in right now.
Whether it's physical things or services you want to sell, it's definitely important to have a convenient online shopping system on your website. Even if, let's say, you're a photographer and you simply want to create a website as your portfolio, it will definitely be convenient if people can book you via your website. It'll save a lot of time for you and for your customers.
Now, how is the situation in our Shopify versus WordPress battle? Which one is better for eCommerce? I did mention quite a few times that Shopify is focused on eCommerce, so the answer to this question is kinda obvious. However, we should look into it in more detail.
SHOPIFY
WORDPRESS

Great UX
Modern and stylish templates
All necessary tools for online shop
Variety of payment methods

Universally adored by the majority of the internet
Super-flexible
Plugins to solve every possible issue you might face

Difficult to get a hold of
Clunky interface
No drag-and-drop (unless you install a plugin in the .org version)

Visit site
Read review
See TOP10 Brands
Read review
Table: The pros and cons of Shopify and WordPress
Being an eCommerce-focused website builder, Shopify definitely takes top places in many lists of the best website builders for eCommerce. It is often referred to as "the eCommerce King" and it is surely worth that title.
Shopify offers every high-end feature imaginable for a successful online business. I could go on and on listing out features like multi-currency support, interaction with other platforms, various payment methods, infinite product storage, abandoned cart recovery, and many others. It would definitely take a lot of time to list every feature because there are over 1,200 apps available on Shopify. There's no chance you won't find what you're looking for.
So, what about WordPress? As I mentioned a few times already, WordPress is one of the most popular CMS. What is a CMS? It's a more complex version of a website builder that allows way more customization and provides you with more complex management options. Now that we have that settled, what about its eCommerce functionality?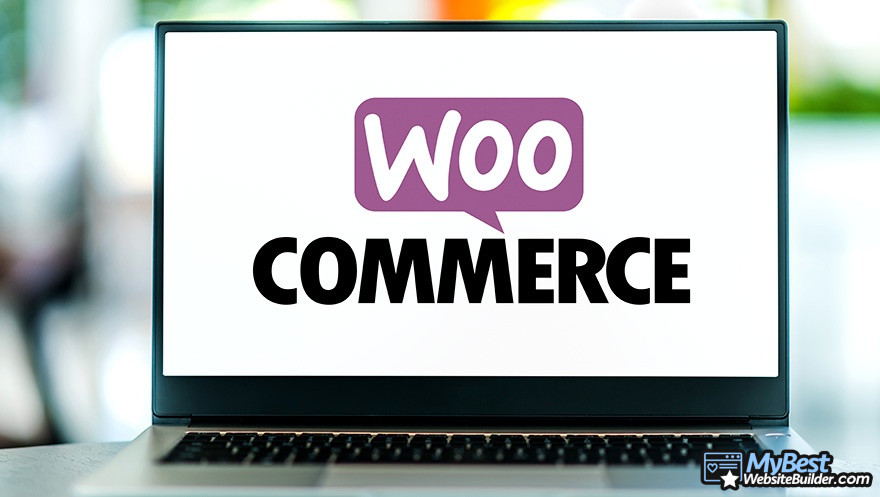 Well, WordPress is one of the most feature-heavy website creation tools there is and it offers plugins for anything you could possibly need (I'll elaborate more on this in another chapter). So, obviously, it also has plugins for eCommerce (WooCommerce is the most popular one).
Now, the question is how good eCommerce functionality is with WordPress? Well, you will be able to create a fully functional online store with WordPress because the plugin does offer all the necessary features, so it's not bad. However, it's definitely not as good as it is with Shopify.
That leads me to the verdict of the WordPress VS Shopify battle in terms of eCommerce. Who is the winner? You already know the answer. Yes, definitely Shopify.
Latest Zyro Coupon Found:
71% OFF + 3 MONTHS FREE
Zyro Exclusive Offer
Hurry up to save big on Zyro - the most trending website builder in the market! Build your high-quality website fast & get 71% off + a BONUS of 3 FREE months.
Expiration date : 10/10/2022
4,837 People Used
Only 19 Left
Feature Variety
Now that we just talked about eCommerce, we should also talk about other features. Whether it's a Shopify VS WordPress comparison or any other, feature variety is definitely one of the key deciding factors. Why? Because if you choose a builder without knowing what features it includes or excludes, you risk picking the wrong one for you. What should you know in order to make the best decision?
To begin, it's important to understand that there are two types of website builders – general-purpose and topic-specific. You might wonder what the difference is. Well, their names are pretty self-explanatory. Topic-specific means that the builder is focused on a specific topic while general-purpose means the opposite.
Shopify is a topic-specific website builder because it is focused on eCommerce (yeah, I know, I've said it quite a few times before). Now, the fact that it's focused on one topic means that it will provide you with excellent eCommerce features. However, it means that it might lack in some other spheres. For example, Shopify's blogging feature is considered to be average.
Table: Shopify VS WordPress in terms of the feature variety
WordPress, on the other hand, offers excellent blogging features. Though it's not like it is focused on blogging, it's a general-purpose website creation tool. Besides, as I said before, it is one of the most feature-heavy web creation tools there is. In its community-made plugin collection, you will undoubtedly find anything you can think of.
Besides, with WordPress, you can create not only a website but also a mobile app. WordPress provides its users with a convenient application framework that includes various features such as user management, translations, databases, and much more. Though creating an app will obviously require programming skills.
So, WordPress or Shopify in terms of feature variety? Well, if we looked at the number of features overall, then definitely WordPress. Shopify only wins in terms of eCommerce in the feature department.

Did you know?
Uptime & Site Speed
As you already know, uptime refers to the amount of time your website is up and running while site speed refers to how quickly it loads. Though site speed can also be measured in terms of Time Till First Byte (TTFB) which is the time it takes for your site to receive the first byte of data from the server.
Table: The speed stats of Shopify and WordPress
I already told you in the beginning why these are important – your website visitor statistics will definitely go down if your website is barely online and takes an eternity to load up.
However, in this Shopify versus WordPress comparison, we cannot really compare Shopify and WordPress in terms of site speed and uptime. That's because WordPress doesn't have site speed and uptime statistics on its own.
Why doesn't it? Well, since WordPress is a CMS and, unlike website builders, most CMS doesn't offer website hosting, you won't be able to put your site online solely with WordPress. If you don't put it online, there's no uptime or site speed to be measured.
To put it online, you'll have to find a web hosting provider. Now, the uptime and site speed will depend on it, so you need to choose wisely (check out our list of the best web hosting providers). Though always remember that apart from hosting, there are many other factors that determine site speed (such as the number of features, the design, the quality of the images, and so on).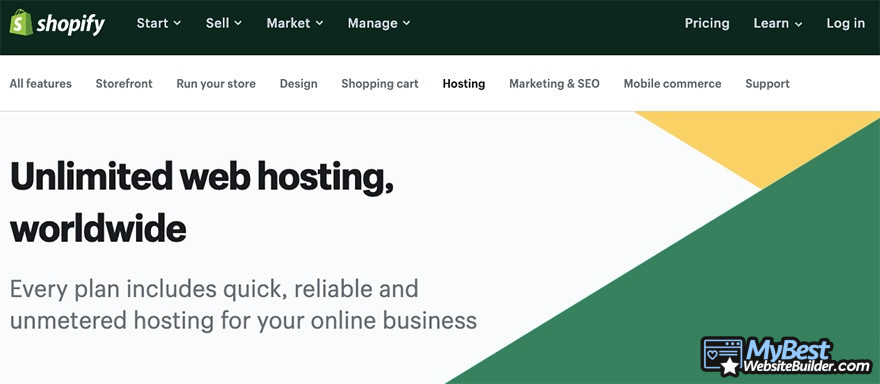 What about Shopify? Well, it definitely has these statistics on its own. And let me tell you, according to user reviews, these statistics are pretty impressive.
Shopify's estimated uptime is 99,98%. It's actually close to perfection. Though if these numbers don't say much to you, you can check our uptime calculator to see what it means. 99,98% means that your website will be down for only 1h 45m a year. I doubt it will be noticeable.

In terms of site speed, Shopify is known for having pretty good numbers all throughout the world. Despite the fact that Shopify's servers are only in North America, it offers a content delivery network (CDN) to its users that ensures exceptional website speed statistics no matter where you are in the world. Besides, we can see in the table above that its TTFB in the US region is rated to be fast.
Now, we obviously cannot compare Shopify versus WordPress in terms of uptime and site speed, so there won't be a winner in this aspect. Though the fact that you need to find your own hosting provider with WordPress might be a deal-breaker for some people.
Simple Usability
Simple usability might not be the most important point for everyone but it sure is one of the key elements of website builders. Why? Because a lot of people who choose website builders to build their sites instead of hiring professionals, don't really have programming and web development skills. So, obviously, simple usability is important for them.
Though if you're not a newbie, I doubt that you won't choose a website builder just because it's easy to use. Unless it limits you in one way or another, then sure, you'll go with a more complicated one.
Now, what about our Shopify VS WordPress comparison in terms of usability? Which one is easier to use – WordPress or Shopify? Well, there's definitely a huge difference between these two.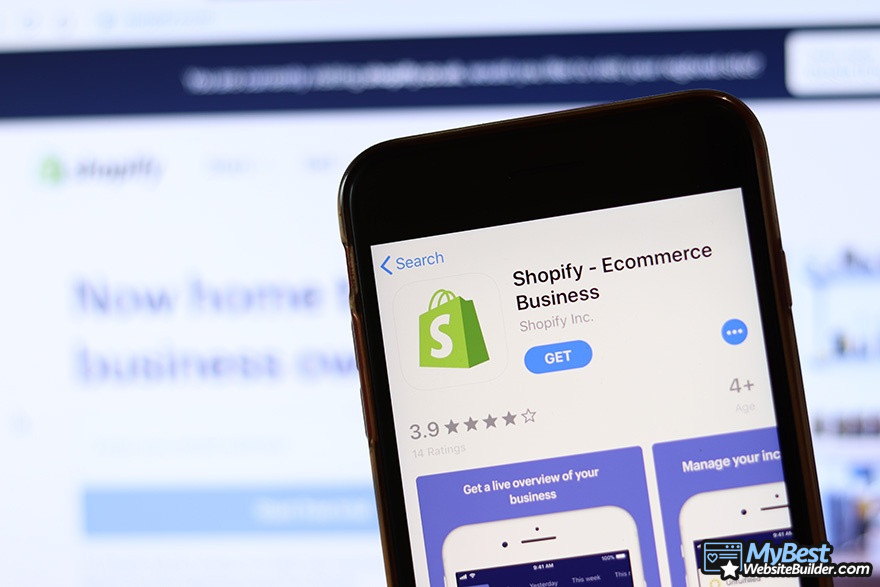 Talking about Shopify, it's really easy to use. It offers you the famous drag-and-drop feature, which will make your life so much easier. All you'll have to do to build an online store is pick up a feature box, drag it wherever you like on your site, and drop it (well, at least that's mostly what it takes).
Besides, if you find yourself facing some difficulties, Shopify has great customer support that works 24/7. In addition, it offers an informative FAQ section, and a huge variety of video tutorials (if you need a visual answer). Shopify will never leave you hanging.
What about WordPress? Is it easy to use? Well, it's actually not. However, it's not a website builder, it's a CMS, so it's not supposed to be easy to use. To build a more complex website with WordPress you'll definitely need some programming skills. Of course, it does have a lot of plugins that are pretty easy to download. However, they are not all that easy to use.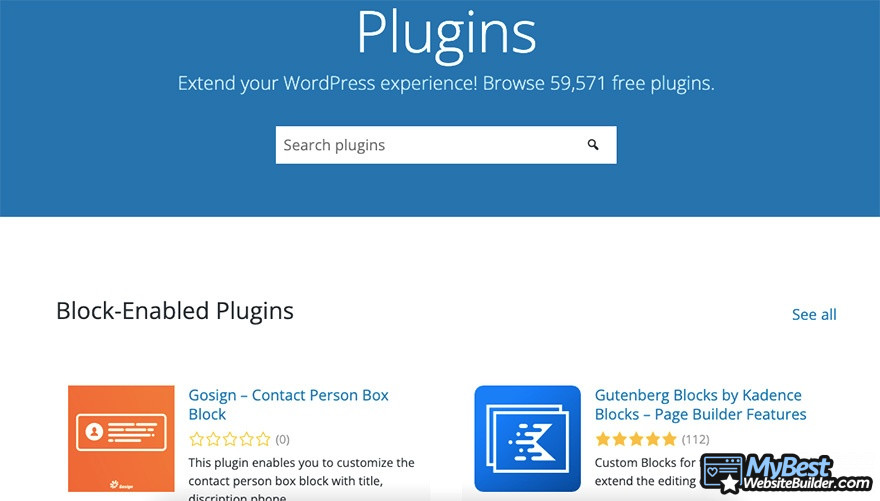 Besides, I'd say that the user interface of WordPress is pretty outdated. It's not very bad but it definitely takes time to get the hang of it. Also, it doesn't have an integrated drag-and-drop feature, though you can install a plugin for that (Elementor).
So, who wins the WordPress VS Shopify battle in terms of simple usability? The answer is pretty obvious – Shopify.
Templates
It's pretty clear that the design and layout of your website will determine how many visitors will come to your site more than once. I really find it hard to trust a website that is outdated and has an old-school design. I don't feel safe filling in my personal information into such websites let alone buying something from them. So, yeah, that is one of the reasons why templates are important.
However, your website has to seem and feel legit not only for visitors but also for Google and other search engines. A proper template will make your website look good for both – visitors and search engines. However, there are some templates that are just not SEO-friendly. For those of you who don't know, search engine optimization (SEO) helps to put your website in search results. How high your website ranks depends on SEO tools and your personal skills.
So, if you choose an improper template, your website will rank really low in search results and it will be really hard to attract visitors.
Now that we've settled that, let's see how Shopify VS WordPress compares in terms of templates.
Table: Shopify VS WordPress in terms of the design elements
In consideration of Shopify, even though it might offer a smaller amount than WordPress does, there's still a pretty big choice of beautiful and modern templates. Shopify has various categories based on industries to make your process of choosing a template easier and faster. These are some of the categories you can choose from:
Clothing and accessories
Electronics
Food and drink
Health and beauty
Hardware and automotive
Sports and recreation
Though most of the templates Shopify offers are paid (only 4 of them are free). The prices range from around $150 to $350. However, you pay only once (for that specific template). Besides, the templates that Shopify offers are really impressive. Also, they are mobile-friendly, so they'll look good on any screen size.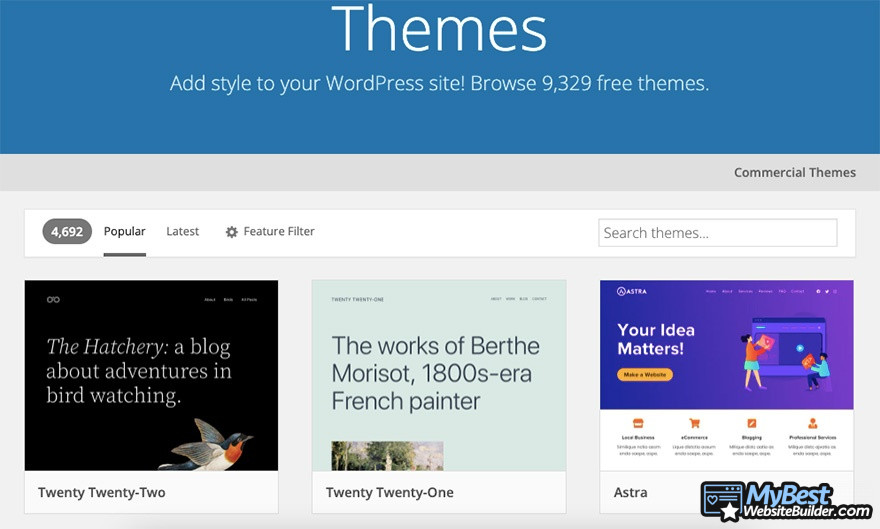 How is it with WordPress? It has a bigger variety of templates for sure. They aren't grouped based on industries but there is a filtering system. You can filter the templates in three ways:
Layout (e.g. grid layout, two columns, wide blocks)
Features (e.g. custom background, flexible header, custom logo)
Subject (e.g. blog, e-commerce, portfolio)
WordPress does offer much more free templates than Shopify does but there are also paid ones (their prices range up to $200). However, I did notice that not every template WordPress offers is modern and dazzling, some of them are pretty basic (especially the free ones). Though WordPress really allows a lot of freedom of customization with the templates (just like with anything else on your website) but you will need some programming knowledge to do that.
So, WordPress or Shopify? Which one is the winner in terms of templates? If you're looking for a bigger variety, more free options, and more freedom of customization – WordPress is a better choice for you. However, if you're looking only for modern and dazzling templates that are comfortably categorized to make your life easier – Shopify is there for you.
Pricing
The final point to consider in our Shopify VS WordPress comparison is the pricing. However, it might seem that it's weird to compare them because WordPress is free. Well, it is, but not completely. I'll tell you why in just a sec but first let's take a look at the pricing of Shopify plans.
Note! Always check the official website because the prices may change over time.
These are the plans that Shopify offers:
Shopify Deal Active Right Now:
Access Shopify For FREE
Shopify Black Friday
Use Shopify coupon code & try out this platform for FREE. Get an affordable head start & create your dream ecommerce website now!
Expiration date : 10/10/2022
2,937 People Used
Only 59 Left
You can see that Shopify is really pricey. There's a pretty big jump from the basic to the advanced plan. However, pricing like that is usually the case with eCommerce website builders. Why? Because they do offer really extensive features for eCommerce that help businesses grow. So, it's pretty normal they charge more for that.
Now, what about WordPress? As I mentioned before, it is free. You simply install the software you need to run WordPress and you can start creating your website. However, there are a few catches.
The first one is that some WordPress templates are paid. If you're not really familiar with programming, you'll definitely want to choose a more beautiful template that doesn't need much customization (usually, you'll have to pay for these). Besides, even though a lot of WordPress plugins are free, you have to upgrade them to premium versions to use them more extensively (which also costs money).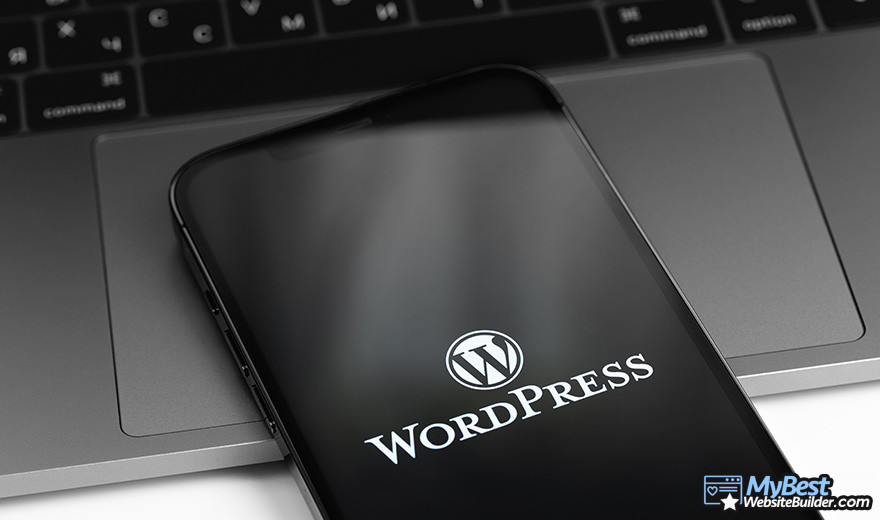 The second one, and the most important one, is that you have to choose a web hosting provider. So, again, you'll have to pay. Of course, then you can go through the web hosting comparisons and find the best pricing options based on your budget.
One way or another, do you see where I'm going here? Yes, WordPress is free but it does require making a lot of additional payments if you want to put a beautiful and functional website online. How much you'll spend will depend a lot on your preferences though.
So, what's the verdict in our Shopify VS WordPress comparison in terms of pricing? Let me put it this way – if you want to have everything in one place, Shopify is a better choice. However, if you don't mind making additional decisions and purchases on your own, you can definitely choose WordPress. It will depend on your choices whether WordPress will come out being more expensive (or less) than Shopify.
Shopify VS WordPress: Conclusions
Now that it's the end of our Shopify VS WordPress comparison, it's time to decide which one is better. WordPress or Shopify? It definitely depends.
If you're searching for a bomb eCommerce website builder and the price is not a deal-breaker for you, then you should definitely go with Shopify. It will provide you with excellent tools for eCommerce, modern and dazzling templates, and it is very easy to use.
Table: General information about the companies behind Shopify and WordPress
However, if you already have programming and web development knowledge and you want a tool that has no limitations (whether for an online shop or any other type of website) then you should definitely try WordPress. It is one of the most popular and feature-heavy website creation tools on the market.
Now, if after reading this Shopify VS WordPress comparison you decided that neither is a suitable option for you, check out our list of the overall best website builder on the market. There's no doubt you'll find the perfect option there.
That will be all, thanks for reading. Have fun with your website-building adventures!
Leave your honest feedback
Leave your genuine opinion & help thousands of people to choose the best website builder. All feedback, either positive or negative, are accepted as long as they're honest. We do not publish biased feedback or spam. So if you want to share your experience, opinion or give advice - the scene is yours!