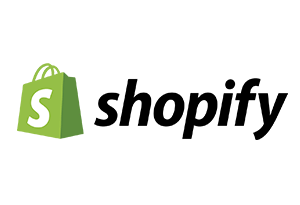 Shopify is one of the best places to start your e-commerce business. It's created for everyone, even those who have no previous knowledge or digital skills. Shopify reviews claim that it's one of the simplest tools to create a personal online shop.
Since everyone speaks so highly of Shopify, I decided to check it out myself and write the Shopify review from the professional point of view. I will include detailed information about Shopify's ease of use, design and templates, uptime, prices, and other important information.
Shopify Review: What Awaits
Shopify is one of the best eCommerce platforms where you can start your own business. It offers a very easy to use platform with all the needed tools for your personal e-shop. The only problem is that Shopify might be a bit pricey.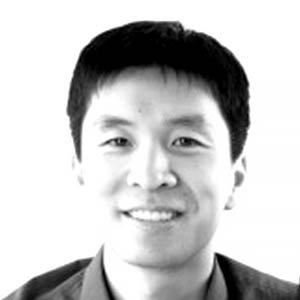 Lucian Wu
Director at Creative Nurds
What features are important for an eCommerce website builder?
The ability to add custom code or change layouts of certain pages. Some eCommerce website builders have fixed layouts on pages, and it is difficult to make changes. Most eCommerce businesses have little unique differences in their products, checkout, deliveries, etc. It is important that they are able to express that on the website.
Pros
Great UX
Modern and stylish templates
All necessary tools for online shop
Variety of payment methods
Shopify Reviews: Introduction
To put it simply, Shopify is an online platform for any type of eCommerce. It's one of the simplest ways to create your online shop, where you can sell anything you like - not only goods but also services. So, it's really comfortable for everyone, starting from the small local shops' owners, moving to more prominent companies.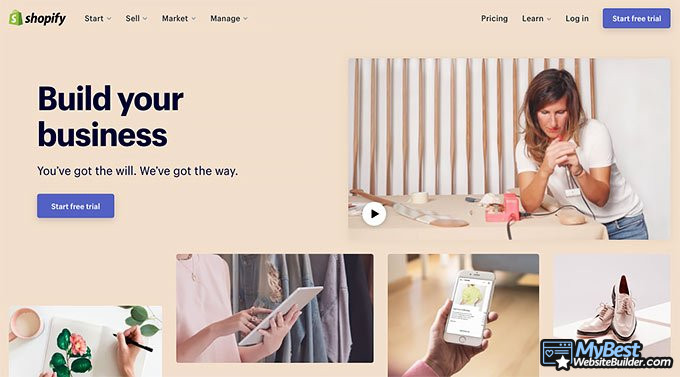 Using Shopify, you can choose the theme, either free or paid, and customize it based on your personal needs. You can also easily track your orders, accept payments, and perform a variety of other functions, which are needed to run your online store.
After putting it like this, it seems that Shopify has almost everything, but let's get into Shopify reviews to take a look closer.
Shopify Reviews: Pros
First, to find out what people love so much about it, let's go through Shopify review pros.
Easy to Add and Edit Products
The major benefit, which I believe have drawn so many users to Shopify, is its usability. Shopify is so simple to use that even people with very minimal knowledge and the eCommerce experience can create their personal, professionally-looking shop.
With Shopify website builder, you don't need to perform any advanced functions; it already provides you with a working store, which you edit and launch right away. And, if you worried about the design, there's no need. When you register to Shopify, you can choose from already existing templates, then all you have left is to modify them based on your personal preferences and needs.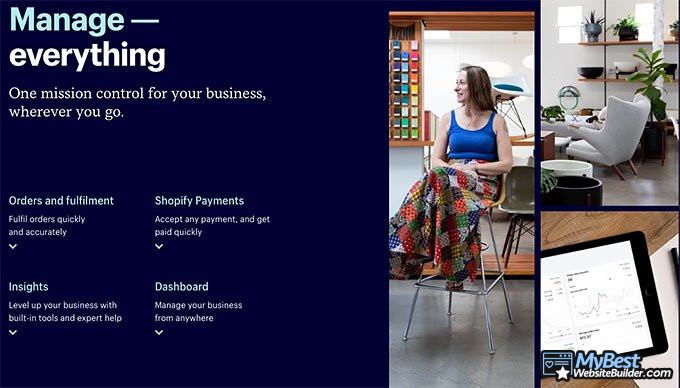 Latest Shopify Coupon Found:
Access Shopify For FREE
Shopify Black Friday
Use Shopify coupon code & try out this platform for FREE. Get an affordable head start & create your dream ecommerce website now!
Expiration date : 30/09/2023
2,937 People Used
Only 59 Left
Sales Tools and Features
One of the major reasons why it's so simple to scale your e-shop using Shopify is the amazing eCommerce tools and features that come with it. With Shopify website builder, you will have more than 1,200 apps to choose from. Have a look into some of the most significant ones:
Abandoned Cart Recovery - every time a shopper adds something to their cart and leave without checking out, Shopify automatically sends a message to remind them of the left goods.
Multi-Channel Integration - it's one of the best ways to ensure you're being noticed. Since people are looking for products in various channels, such as Amazon, eBay, Facebook store, Instagram shop, and so on; you can easily integrate them into your Shopify platform, and sell in not one but multiple platforms.
Variety of Payment Options - just imagine, Shopify offers more than 100 payment options to choose from. So, you can choose from a variety of options, including the most popular ones, such as PayPal, Amazon Pay, Apple Pay, and so on.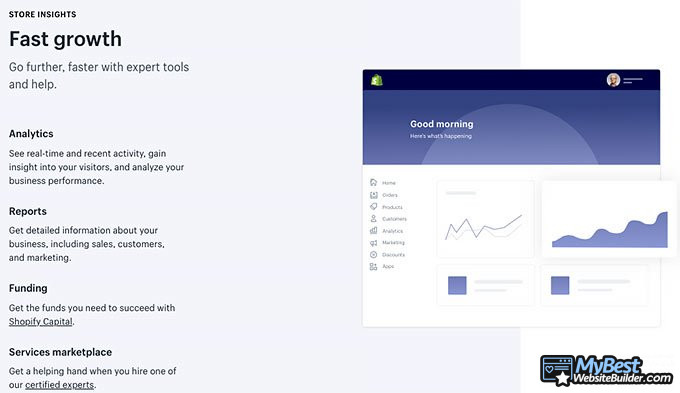 Based on Shopify reviews and my knowledge, these seemed like the essential tools you should know about. But note that these are only three options out of 1,200!

Did you know?
Variety of Designs and Templates
Previously, in this Shopify review, I mentioned that you can choose a template or theme and then modify it based on your preferences. The good news is that you have a wide scale of options based on the industries, have a look:
Art & Photography
Clothing & Fashion
Jewelry & Accessories
Electronics
Food & Drink
Home & Garden
Furniture
… and even more
You can also search for themes using the filter, and find free and paid options, layouts based on the number of the products, style, product page, homepage, and so on...
Shopify has more than 60 themes to offer, 10 of them are free, and more than 50 paid, which cost from $140 to $180. And, you do not need to worry about other devices, each of the layouts is created to adjust to mobile and tablet screen automatically. It's impressive how much work Shopify takes off your shoulders.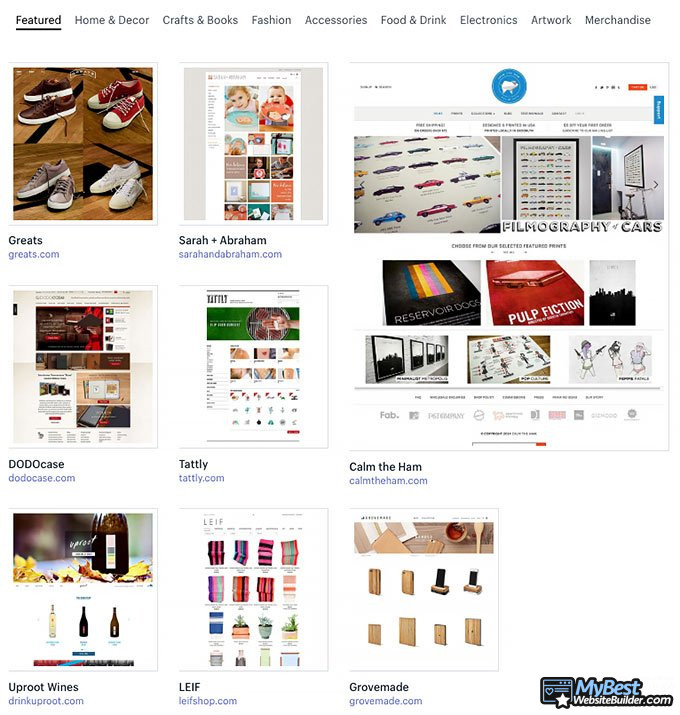 And, while it doesn't offer the highest number of themes to pick out from, all of them are modern and sleek. So, it's better to have fewer high-quality options than more low-quality templates.
Therefore, Shopify ensures you could find the perfect option for your e-shop.
Real Experiences and Successful Stories
Is Shopify worth it?
Let me answer this question by providing you with numbers and real value. Here it is:
More than 820,000 merchants are using Shopify.
In 2018, Shopify generated more than $41.1 billion in total sales on the platform.
More than $100 billion in total sales up till now.
In the last year, more than 218 million buyers used Shopify.
More than 340,000 paid themes were purchased.
As you can see, numbers speak for themselves; Shopify is an excellent platform for those who want to expand a business online. And, even if the beginning is always the most difficult, once you grow, you can start to generate enormous sales.
Shopify Review - Still The BEST ECOMMERCE Web Builder of 2021?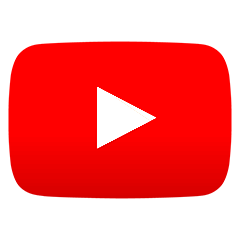 Great Customer Support
With Shopify, you get a variety of support options to choose from. Their support works 24/7; however, the most helpful is their FAQs.
But these are not your only options, and if you need a visual answer, you can use their video tutorials and join free webinars.
Of course, if you have unexpected technical issues, there's a possibility you won't get an answer from their live support right away. Instead, you can write the problem to their forum and hope for a quick response.
Therefore, Shopify does everything that's in their power to help solve your problem, so that you wouldn't get stuck and lose clients over it.

Great Speed
Needless to say, speed is one of the most important aspects, which is needed not only when building a website but also after launching your eCommerce website. After all, if your page takes forever to load, you might lose a bunch of customers.
Now, it seems that you shouldn't have this problem with Shopify. The speed results came out really great, the basic Shopify website takes 1.47s to load.
Of course, remember that the speed depends on your location and the server you're connecting to. The more servers the provider has, the higher the chances are that they're closer to you.
If you create a page and feel like your speed is too slow, there are a few things that you can do based on my knowledge and other Shopify reviews:
Optimize your images. Maybe you have uploaded images without optimizing them. Try any online tool to minimize your images. It will save you so much space, which means your website will upload so much faster.
Choose a minimal theme. It's sad but even your theme choice can influence your site speed. So, before moving further into editing, pick the theme and run the preview page through the Google Pagespeed Insight to make sure it won't stop you in the future.
Decrease the number of high-resolution images. I know how beautiful it is when your site is so good looking. However, they are stopping your speed significantly. If you do want to keep high-resolution images, at least think which ones are necessary, and which are rarely seen.
Manage your apps. If you have installed some sort of app that just "stands" there for no particular reason, you should uninstall it. Even the apps that you don't use take time to load.
Therefore, these are the major tips that I believe all Shopify reviews should include. After all, speed is one of the most important measures to consider.

99.98% Uptime
I haven't noticed any Shopify reviews, which would complain about the uptime. But in order to provide you with genuine information, I created a Shopify website, let it perform for a while and then checked the uptime.
I have to say that results came out pretty good - 99.98% uptime, which means that my website was 0.02 of the time unreachable to the customers. Now, if you hear about the uptime for the very first time, I have to say that a good website should be available to everyone for at least 99.97% of the time.
In this case, when Shopify is up for 99.98% of the time, your website will be unreachable for 17.3 seconds daily, about 2 minutes weekly, and 1 hour 45 minutes yearly.
Therefore, if you decide to try Shopify, this aspect should encourage you to use it.
Shopify Reviews: Cons
Now that each of the pros of Shopify reviews is clear, it's time to go further and take a look into its flaws, after all, every website builder has them.
Not the Cheapest Option
Shopify is an amazing eCommerce platform, which is great for both beginners and more advanced users to expand their business, however, it's definitely not the cheapest option in the market.
Shopify pricing starts from $29/month, but is Shopify worth it?
Even if Shopify costs more than the majority website builders, I believe that the features that it has to offer are definitely worth to pay for. Now, since the starting plan is the most inexpensive one, it's aimed for those who are only starting the business.
So, it might seem expensive at first, but once you expand and start to generate sales, the cost will no longer seem as high.
Therefore, before choosing the plan you should definitely as yourself, is Shopify worth it? It all relies on your personal wants and needs.
That's it about Shopify's pros and cons, now let's take a look into the additional information and conclude this Shopify review.
What is Shopify Pricing?
Finally, let's take a look into the Shopify pricing, I believe that the majority of you have been waiting for this moment. So, how much would you need to pay to use Shopify's services? Have a look here: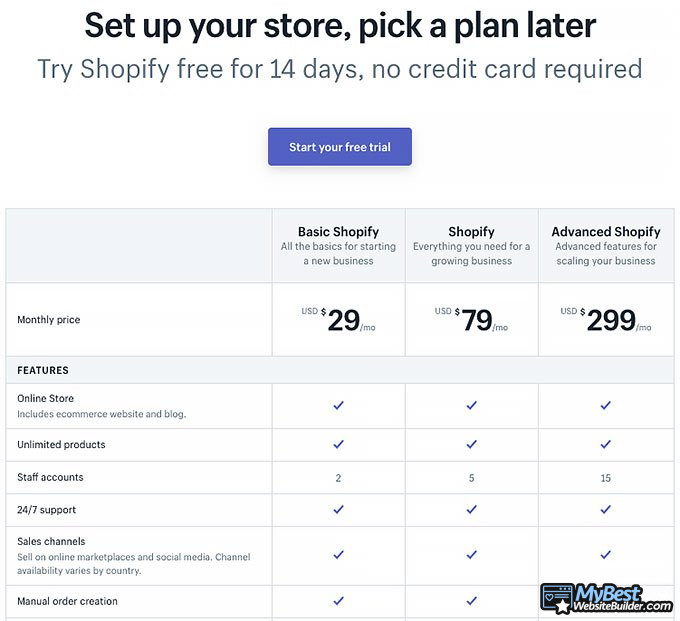 With each of the plans, you get everything that is necessary for an e-commerce website. The better plan you choose, the more options and higher shipping discounts you get. With the Shopify plan, you get extra gift cards and professional reports. And, if you choose the Advanced Shopify plan, you even get advanced report builder and third-party calculated shipping rates.
You also get 14 days free, which means you can first try Shopify, create your page and simply see if it works, and then decide which plan is the best for you.
Therefore, the Shopify website builder definitely gives you every ability to scale your business.
Here is The Best Shopify Offer I Found:
Access Shopify For FREE
Shopify Black Friday
Use Shopify coupon code & try out this platform for FREE. Get an affordable head start & create your dream ecommerce website now!
Expiration date : 30/09/2023
2,937 People Used
Only 59 Left
Conclusions
Therefore, considering this and many other Shopify reviews, I would say that this eCommerce platform is definitely worthy of your attention. Shopify one of the best ways to create your personal e-Shop.
Shopify offers amazing features, it's so simple to add and edit products, you get every necessary tool to expand your business, and can choose from the variety of modern and sleek themes based on your industry. And, if you have coding knowledge, you will be able to CSS and HMTL on the selected theme.
Therefore, if you believe that Shopify is just what you're looking for, you can start creating your personal site here.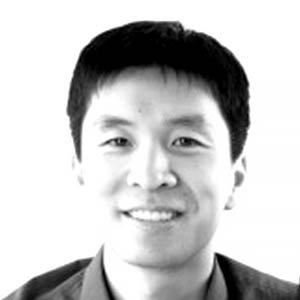 Lucian Wu
Director at Creative Nurds
Contributed by: Lucian Wu , Director at Creative Nurds
Lucian Wu is an expert web designer based in Melbourne, Australia, and a Managing Director at Creative Nurds - a web development company that specializes in delivering engaging websites for the Aus...
Read Full Bio...
Leave your honest Shopify review
Leave your genuine opinion & help thousands of people to choose the best website builder. All reviews, either positive or negative, are accepted as long as they're honest. We do not publish biased reviews or spam. So if you want to share your experience, opinion or give advice - the scene is yours!