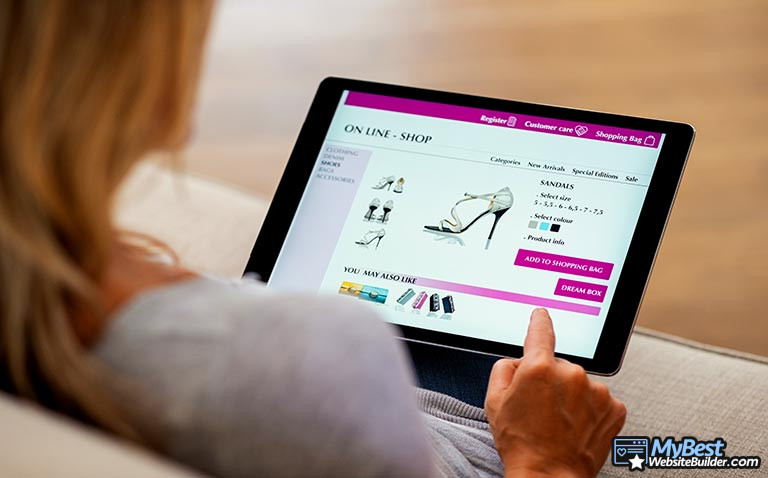 Queries such as "how to start an online store?" are, without a doubt, some of the most common questions that people who are interested in website builders and website development have. That's not only true with site developers, though - anyone and everyone can build an online store nowadays, and start selling products on the World Wide Web.
Quite frankly, all that you'd need to start building up an online store is a decent, eCommerce-oriented website builder and a few bucks to get you started with the builder's more advanced plans - that's it. Well, and some products if you're planning to sell directly, and not participate in dropshipping activities.
In this article, we'll go through 5 specific steps that you should take in order to start off your business online. After you're done reading this "starting an online store" tutorial, it shouldn't seem like such a daunting task anymore, especially once you get to know some of the builders involved (i.e. Zyro or Shopify).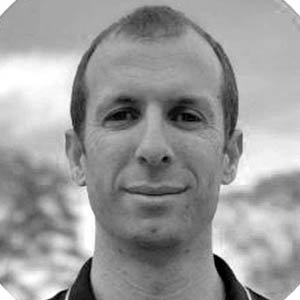 Amitai Gat
Head of Product at Elementor
What is one important thing to take into account when choosing a website builder?
As a professional web creator, you are going to spend a huge amount of time in front of your website builder - so choose wisely! It's crucial to choose a battle-tested website builder that can grow with you and accompany you throughout your entire professional journey. A large community and ecosystem will ensure that you can accomplish anything with the tool, and that there's always someone around to help that has already solved the problems you are trying to solve. You want to choose an open tool that is extensible, portable, compatible, and, most importantly - one that you can truly own.
How to Start an Online Store - A 5-Step Process
I've mentioned this at the beginning of this article, but nowadays, anyone and everyone can create an online business platform in no time - this wasn't always the case!
The above is true thanks to website builders - special tools designed for those who don't have any technical knowledge regarding website creation, yet still want to participate in this specific process. As with any other major topic, there are some specific website creation tools that are designed with eCommerce in mind, too.
That's what we'll be focusing on today - namely, on the process of how to start an online store with a website builder. Evidently, there are quite a few different tutorials and guides online already telling you how to do just that - what's so special about this particular article, then?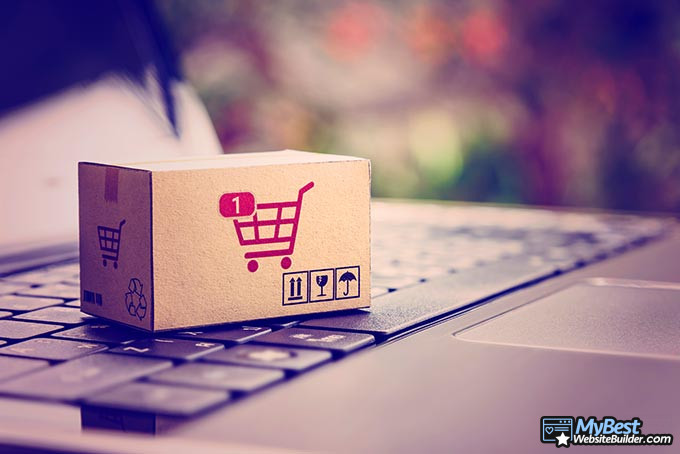 Well, one, specific thing - here, we'll keep things as simple and to-the-point as possible. I'll tell you how to start an online store in 5 easy-to-follow steps.
Do note, though, that we won't really be focusing on the "exterior" details, such as taxes or business ID setups - this tutorial is dedicated solemnly to starting online stores. Not that the former isn't important - it's just that you should always consult dedicated sources that specialize in such matters.
So, without further ado, let's get to it.
1. Understand Your Niche
The very first thing that you'd need to figure out when thinking about how to start an online store is your niche.
It might seem simple, right? I mean, you're either selling some online service, a physical product(s), or participating in the process of dropshipping - simple!
While it surely is simple at first glance, there's actually much more to it. Starting an online store means that you'll have to pick out the right website builder to do so, too, and different builders are going to suit different types of eCommerce platforms.
Furthermore, once you figure out what it is that you want to do (sell), you'll have a much simpler time identifying your competition and seeing what it is that you're up against. This is also going to play an important role in the process of you choosing the best eCommerce builder for yourself, since not all builders offer the same features and template designs!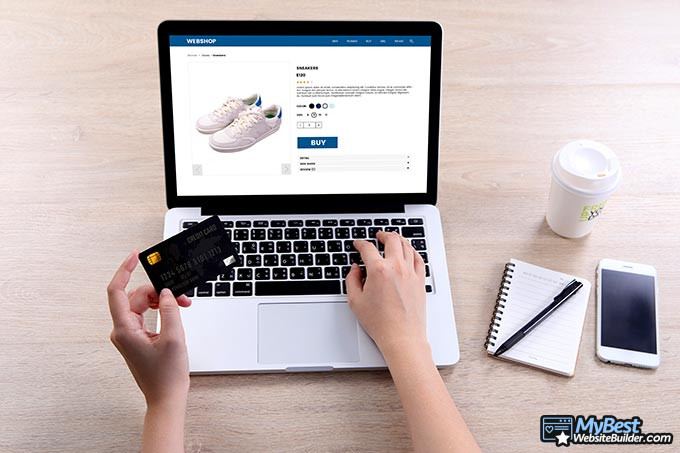 Naturally, though, while there are some website builders that are better (or worse) than others in regards to starting online stores, you could always take the safe route and choose a more general website creation tool - one that will grant you all of the essential features that you'd need in order to learn how to open an online store, and then some.
For the sake of the argument, and in order to encompass as many different types of niches and product options as possible, we'll be taking Shopify as our example in this tutorial. As you may or may not know, Shopify is often considered to be the best eCommerce-based website builder, full stop - it's a wonderful and simple to use site creation tool, and will fit our guide quite nicely.
Alternatively, if you're not too fond of Shopify, you could try out Zyro. The builder has some unique and useful eCommerce functionality, ±70 different payment gateways, and allows you to integrate your products with Amazon, Facebook, and some other major platforms.
So - you've identified your niche, know what it is that you want to sell and have also analyzed your competition. The next step is to start taking action - you'd do that by figuring out and registering a domain name.
Latest Squarespace Coupon Found:
SAVE 20%
Squarespace Limited-Time Deal
Grab this Squarespace offer code & enjoy a lovely 20% off on any selected Squarespace subscription plan. Create your dream website NOW!
Expiration date : 12/12/2023
4,512 People Used
Only 88 Left
2. Figure Out and Register a Domain Name
A domain name is an absolutely integral part of creating your eCommerce platform. It serves two large purposes - brand representation, and memorability.
Representation-wise, things are pretty self-explanatory - think about large brands such as Facebook, Instagram, Google, Amazon, Target, and so on. All of them have their names as their site URLs, too - in other words, if you wish to visit Facebook, that's exactly what you'd type in your search bar, right?
Sure, you could go ahead and learn how to start an online store without focusing too much on a domain name, or picking out some seemingly-random words to represent it - this is something that's actually quite common, too. Having said that, though, it's definitely not an advisable act to partake in.

This is where memorability comes in. If your customers are going to type your brand name in their search bar every single time that they want to visit your store, chances are that it'll become much more recognizable as time goes on. That's why many companies and online sellers choose some simple terms (either simple to understand, or simple to read - or both) for their brand and domain names.
Admittedly, this is something that you yourself are going to need to figure out. There are a lot of variables that come into play here, and that are not directly related to the process of learning how to start an online store - the type of shop that you're planning to set, the products that you're going to deal in, and so on.
Either way, once you've got that figured out, the next step is to register your domain name. Now, this can be done in a couple of ways - either with some designated domain name registry, or via the help of your website builder.
Not all builders have the option to let you register your domain names with them - some site creation tools don't even have integrated website hosting, either! Not something you'd need to worry about if you choose Shopify as your go-to eCommerce builder option, though.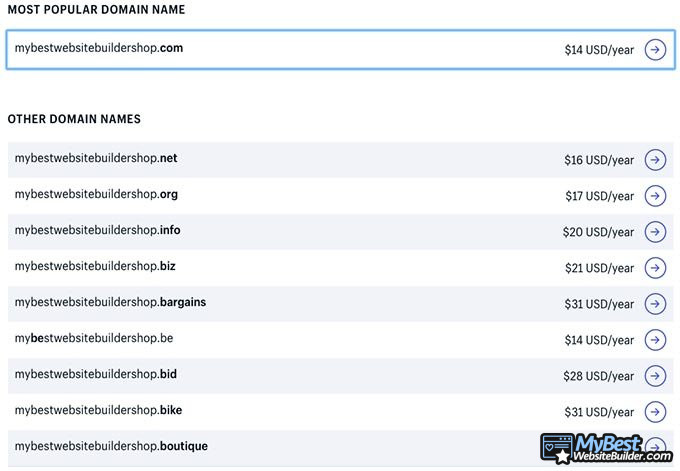 Shopify allows you to check whether or not your domain name is available to be registered, and then allows you to do so, from the comfort of their own website - no difficult processes involved.
Upon generating a domain name, you'll be presented with some suggestions of URL variations that you could purchase - while it is generally advised that you'd stick with the .com version, depending on your own, personal preferences, this can vary.
3. Selecting the Right Website Builder for Yourself
This one's likely a no-brainer, right?
Time and time again, I've emphasized the fact that, in order to learn how to start an online store, one of the most important things that you'll need to do is pick out the right website builder for yourself.
I've also already mentioned that you'd basically have two routes that you could take - pick a specific-purpose builder, or a more general alternative.
Specific-purpose builders are pretty straightforward - they are designed for a designated niche, and will provide features, templates, and everything in between for that specific niche. You could, say, choose the best website builder for musicians, build a music-oriented website and then sell your music-related products there, too.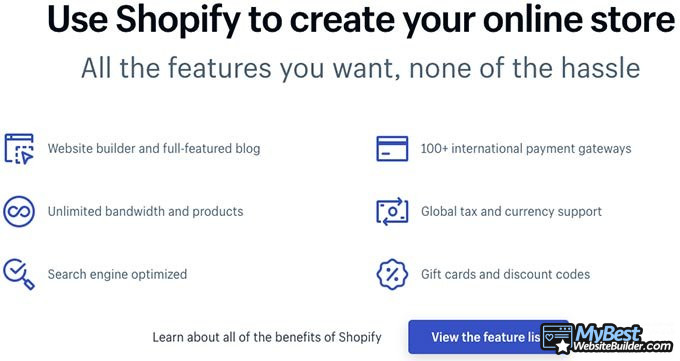 The more popular route, though, is picking out a more general website builder - one that's oriented towards eCommerce (or has heavy-duty eCommerce features), and will suit any and all market niches and types (dropshipping business, online service sales, etc).
Yet again, Shopify would be the perfect example here. It's even in its name, too (remember when we talked about branding?) - it's a builder that's designed specifically for those people who are looking to learn how to start an online store, or who want to get into starting online stores, and need the best tools to do so.
Whatever your situation might be, if you're not focused on a specific-purpose builder, and would like a more eCommerce-dedicated option, you can check out our list of the best eCommerce website builders out there. Naturally, you can expect to find more information about Shopify there, too.

Did you know?
4. Build the Shop
Now, if you've reached this point, you should be all prepped up and ready to build the actual website.
While this process is going to differ a tad bit in accordance to the actual website builder that you choose, the core ideas are basically going to remain the same. Still, even these ideas can be significantly different from one another - it all falls back to the earlier-mentioned types of sites that you'd like to create.
If you're looking to learn how to start an online store while also maintaining a broader purpose with your brand, you're probably going to want to orient yourself towards one of the more niche-specific builders on the market. Such builders allow the user to create an eCommerce section on their site, while also having some blogging or other purpose pages, too.
If you choose builders such as Shopify, though, it's going to be almost exclusively dedicated to eCommerce. With this particular builder in question, the process of starting an online store is very simple, too - Shopify actually has one of the most simple and straightforward site creation interfaces in the industry.
When it comes to some more general and widely-used tips on how to start an online store, though, you should focus on three major things - the templates you'll use for your website, the features that you'll add to it, and the aspect of simplicity.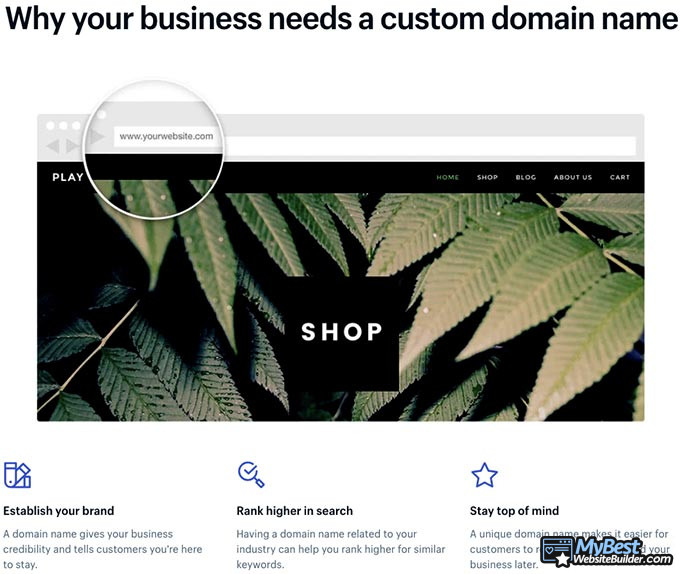 Choosing the right template is crucial simply because it's going to dictate the entire 'vibe' of your site. Imagine yourself in your customer's shoes - what would you like to see upon visiting a site that deals in your particular type of products or services? Picking the appropriate template can be a game-changer - don't rush it!
Features are somewhat self-explanatory. Naturally, I' not talking about the "buy" button - that goes without saying. However, a truly-great eCommerce platform is going to offer a lot more features for you to add to the site - everything from lost cart recoveries all the way to coupon codes, multiple payment gateways, shipping cost calculations, and so on.
This is where simplicity comes in, though. While adding 17,000 different features to your website might sound appealing at first, it's usually not the best way to go about learning how to start an online store. Instead, try to keep things as simple as possible - don't overcrowd your potential customers with useless buttons and pop-ups.
5. Start Selling / Marketing Your Brand
Now, one last thing that you should keep in mind after learning how to open an online store is its further development and longevity.
Getting traffic to your website and making that traffic convert into actual sales can be a hefty challenge if you're just starting out - that's completely normal. Most niches are crowded with competition - multiple different already-established brands competing for the potential customer's attention.
Still, there are ways of how you can not only learn how to start an online store, but also how to run it and market it properly, too. That last point is essential here - proper, smart marketing.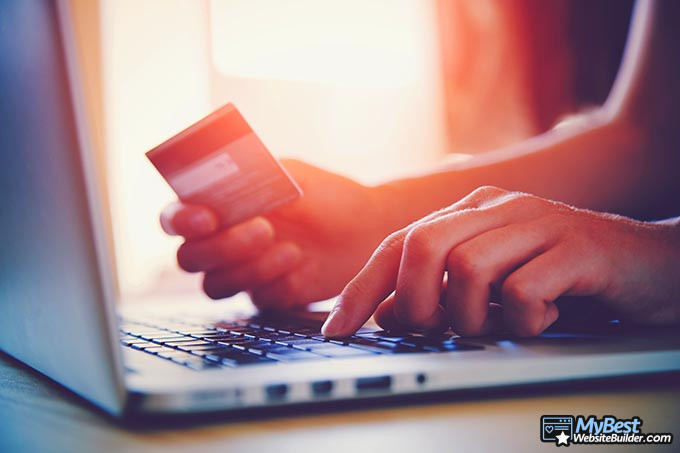 Whether it be SEO management, PPC, or any other type of site exposure growth out there, all of these methods are going to help your platform both become more noticeable, and also start converting sales. Naturally, you should always make sure that your products and (or) services are up-to-par, too - that's the best way to gain and retain customers.
Your best bet is to employ all of the different marketing and site growth tactics that you can - if you've chosen the right website builder for yourself, it's going to have the proper tools to help you do that, too. In the case of Shopify, you can rest assured - be it SEO or content placement on the page, you're set.
Conclusions
To finish off this guide on how to start an online store, let me reiterate one, final thing - if you want your business to be successful, make sure that your products and services are top-tier, quality-wise. Everything else is secondary.
Still, though - if you have the best products in the world, but possess no knowledge of how to open an online store, it doesn't really help all that much, right? That's what this guide is here for - to help you out in figuring the ins and outs of the process of creating your first online store!
No matter if you pick Shopify or Zyro as your preferred eCommerce builder of choice, I do hope that the article was useful to you, and that the topic if much clearer now. Best of luck!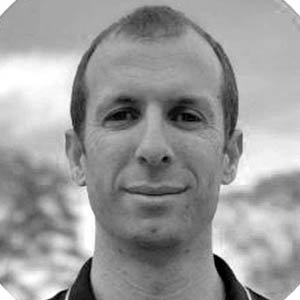 Amitai Gat
Head of Product at Elementor
Contributed by: Amitai Gat , Head of Product at Elementor
Amitai is an experienced web developer that spent the first half of his professional life in the music industry as a recording engineer and a professional songwriter. Amitai started designing and c...
Read Full Bio...
Leave your honest feedback
Leave your genuine opinion & help thousands of people to choose the best website builder. All feedback, either positive or negative, are accepted as long as they're honest. We do not publish biased feedback or spam. So if you want to share your experience, opinion or give advice - the scene is yours!