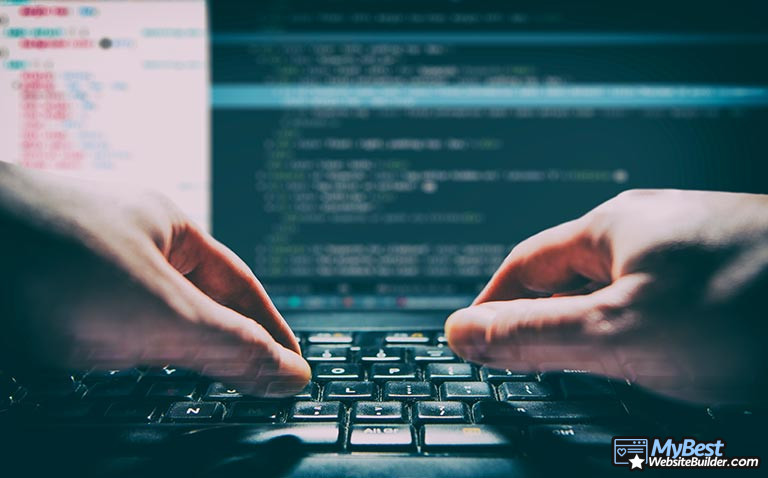 So - you want to become a web developer. Well, that's pretty neat - in order to do so successfully, though, there are a few things that you'll need to figure out first. Luckily, there are articles just like this one out there to help you out and give you some tips on how to become a web developer in the most optimal and viable ways possible.
While the above exclaims might seem like some pretty bold statements, I assure you - it's actually quite simple when you get down to figuring things out. Still, once again - in order to learn web development successfully, you'll have to sit down, take some time, and decide on a few things in advance.
In this guide, I'll tell you about web development, in general, and then try to help you understand all of the possibilities that lie in front of you (possibilities that might not necessarily involve web development - in other words, faster and easier alternatives). Naturally, we'll also talk about the most optimal way of how to become a web developer - stay tuned!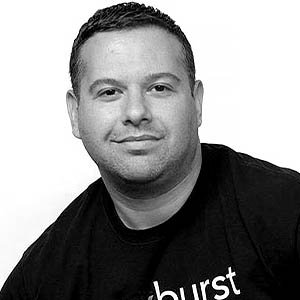 Andrew Ruditser
Lead Technology Coordinator at Maxburst
What skills are needed in order to become a good web developer?
Any great web developer needs to have a strong programming foundation and a passion for continually learning new development frameworks. Some of our best developers here at MAXBURST have a vast toolbox of programming methods that they can pull from whenever the need arises.
Why Learn How to Become a Web Developer?
First things first - why would anyone want to learn how to become a web developer?
While it may seem like a really silly question at first (granted, if you're reading this article, you probably know perfectly well what does a web developer do, and why you'd want to become one, in the first place), things might not be as simple as that!
You see, sometimes, it can be easy to become lost and thus, by extension, unsure of the reasoning why you'd want to do one thing or another. Luckily, when it comes to web development, though, the reasons are usually pretty simple and straightforward.
First of all, the obvious - money. Web developers are among the better-paid professionals out there. According to Glassdoor, these specialists can expect an average yearly pay of close to $69,000 - that's certainly decent!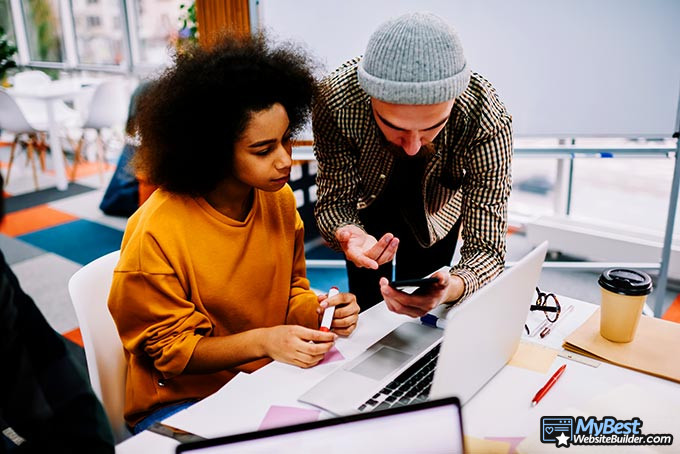 Naturally, there's much more to it, though. Learning how to become a web developer, you'll receive a wide variety of different skills that you could then utilize in other areas in your life. Truth be told, the best web devs are going to be knowledgeable about everything from UI and UX all the way to SEO and on-site content keyword optimization!
Finally, a career in the field of web development can often prove to be a somewhat independent one - meaning, you'll have a lot of freedom to both freelance, and work remotely, from the comfort of your home. For many people, that's a dream come true!
As you might have gathered, there are quite a few different reasons why anyone would be willing to learn how to become a web developer. Your own personal reasons might be completely different - still, this won't change the fact that you'll be able to enjoy the benefits mentioned above!
Learning Web Development - A 5-Step Process
If you search the term "how to become a web developer" online (say, on Google), you'll notice that there's a seemingly endless number of different guides telling you how to do so, most of the time in an X amount of steps.
Well, this article is similar - while I'll tell you the main steps that you'd need to take in order to learn web development, I'll also make things simple and to-the-point, without deviating to some belletristic.
Frankly, there are 5 big steps that you'll need to take in order to learn how to be a web developer. Naturally, these steps encompass a much wider scope of smaller points and processes, but let's keep things simple by looking from the top downwards, shall we?
1. Specialize, Yet Remain Open-Minded!
One of the most important things that you need to figure out before starting to learn how to become a web developer is the type of web development that you'd like to specialize in.
If you weren't aware of this up to this point, yes - web developers specialize in some specific categories. Well, three of them - while there are other, smaller ones, "the big three" do encompass them quite well.
The three major types of web developers are front-end, back-end and full-stack devs.
Front-end developers. Front-end development refers to working with CSS, HTML, JavaScript, and some other, similar programming languages. Front-enders are developers that focus more on the visual side of a website - how it looks, feels and functions for the user. Naturally, these devs have to have a pretty good eye when it comes to visual aesthetics of a site, and also be knowledgeable about things such as UI and UX.
Back-end developers. Back-enders are those devs that focus on the actual functionality side of a website. As the name likely implies, back-end developers work on the technical parts - the ones that make the website run seamlessly and smoothly, without the user experiencing any interruptions. These people make sure that all of the features work properly, that the buttons do what they are supposed to, and so on. The most common programming languages used by back-end developers are PHP, Python, Java, C++, and so on.
Full-stack developers. Full-stack development is the combination of the two earlier-mentioned types of developers - front- and back-end ones. Full-stackers (I swear, I'm not just making these names up) do everything - from taking care of the visual side of the site, to its functionality, overall feeling, and feature smoothness. That's a lot of responsibility! Naturally, these devs do also need to know all of the appropriate programming languages, too!
Getting into the detail of how to become a web developer, your best bet is to first decide on the type of a developer that you'd want to be - in other words, the area which you are going to specialize in. Once you've got that figured out, things will be much easier from there on out.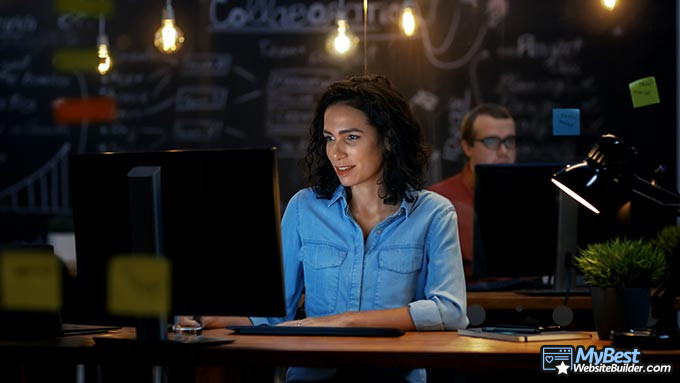 Now, having said that, it's also important to mention that you should always retain an open mind about all things web development - even though you might specialize in some certain area, it will be extremely helpful - almost mandatory! - if you take some time to check out what your peers are doing, and how to do exactly that, too.
Latest Squarespace Coupon Found:
SAVE 20%
Squarespace Limited-Time Deal
Grab this Squarespace offer code & enjoy a lovely 20% off on any selected Squarespace subscription plan. Create your dream website NOW!
Expiration date : 12/12/2023
4,512 People Used
Only 88 Left
2. Focus on Learning Your Designated Programming Languages
If this looks like a no-brainer, that's most likely because it is one - it's the point that probably needs the least amount of explanation in regards to the process of how to become a web developer.
Still, many beginners in the field tend to get confused - which programming languages should you focus on? Which of them are best? What if the trends change, and some other language becomes the "proper" one to use?
Questions like those given above are normal - every wannabe developer goes through them at some point in their learning process. I'm here to tell you that you don't need to worry about anything - if you've chosen the area of specialty in regards to web development (out of the three mentioned above), you should be set.
Front-end-oriented devs are going to want to focus on CSS, HTML and JavaScript (the first two are actually the most important ones - JS is like a nice addition). With this particular set of programming languages, you should be able to master the art of creating amazing, functional and interactive visual content on the site that you're working on.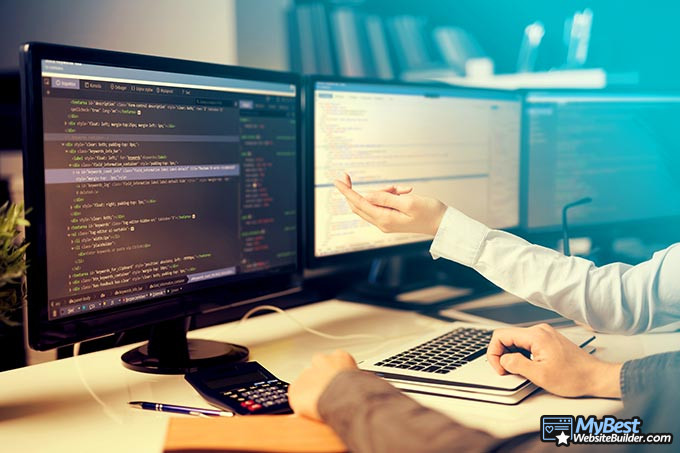 Back-end developers have a choice - either focus on one or two core programming languages, or spread their area of expertise as much as they'd want. No matter which of these two routes it is that you'd take, the core programming languages that you should take the time to learn are Python, C++ (where are my OG programmers at?), and PHP.
Finally, full-stack development is pretty self-explanatory - these developers are going to have to be knowledgeable with both those programming languages used in front-end development, and that of back-end nature, as well.
As you can see, in order to learn how to become a web developer, you've got your work cut out for you. On top of all of the programming languages, though, there is yet another crucial tool that you get acquainted with - WordPress.
3. Learn the Ins and Outs of WordPress
WordPress is the world's most popular content management system (CMS). It is an amazing tool that allows people to build their own websites, without necessarily having too much knowledge about actual web development.
The amazing thing about WordPress is that it's super-rewarding to learn to use, since it has quite a significant learning curve. The more time you spent with WP, the more features you'll learn to utilize, and the better of a developer you'll become - simple!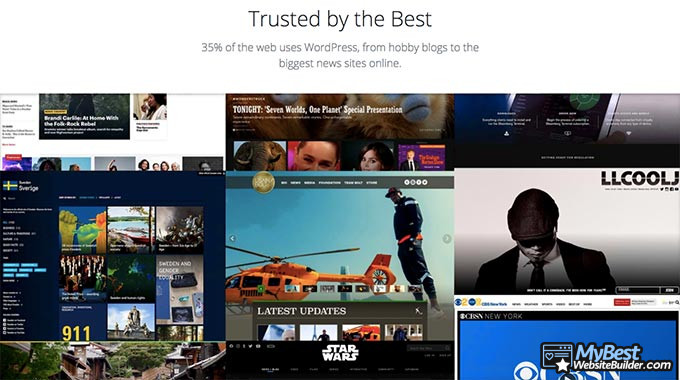 Many of the web development gigs that you'll have will require you to use WordPress, so it's certainly a crucial tool for anyone who wants to learn how to become a developer. WP does also allow devs to integrate their own code into it, which makes the CMS a super-lenient and viable tool, for many different occasions.
So - take your time, and learn to use WordPress.org to the best of your abilities!

Did you know?
4. Take the Time to Understand UI / UX / SEO / etc.
As a wannabe web developer, there are a lot of skills that you'll need to master, and a lot of information that you'll have to take the time to learn. Even so, in order to figure out how to become a developer (at least a good and respected one, that is), you need to understand that your field of interests doesn't end with dev-specific jargon.
As a developer (front-, back-end, or a full-stack one), you need to understand things like user experience (UX), user interfaces (UI), search engine optimization (SEO), and so on. If you're well-educated when it comes to these topics, you'll be able to make a much bigger impact on your eventual work!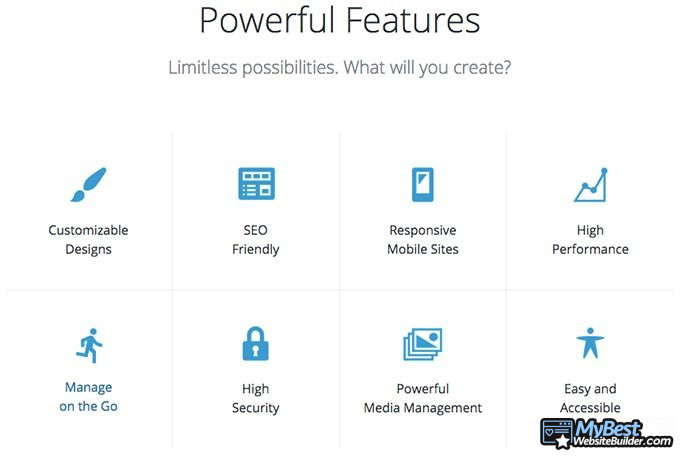 UI and UX are no-brainer topics for front-end devs - they are literally mandatory to understand for these professionals, since they directly relate to their field of expertise. That doesn't mean that back-enders or full-stackers are off the hook, though, or that front-end devs shouldn't learn about SEO - don't take this as a scapegoat!
In short, make sure to educate yourself on a wider variety of topics that relate to your profession, and not just programming languages themselves. Speaking of educating yourself…
5. Find the Best Sources to Learn From, and Never Stop Learning
Upon starting the quest to become the best web developer the world has ever witnessed, you'll be faced with a dilemma - namely, what are the actual sources of information that you should use in order to learn how to become a web developer?
Well, there are many. That said, you do have a big choice in regards to how you want to go about it - the free way, or the paid route.
If you want to save up as much money as possible, you might want to try learning how to be a web developer for free. Well, let me rephrase that - by using free sources of information.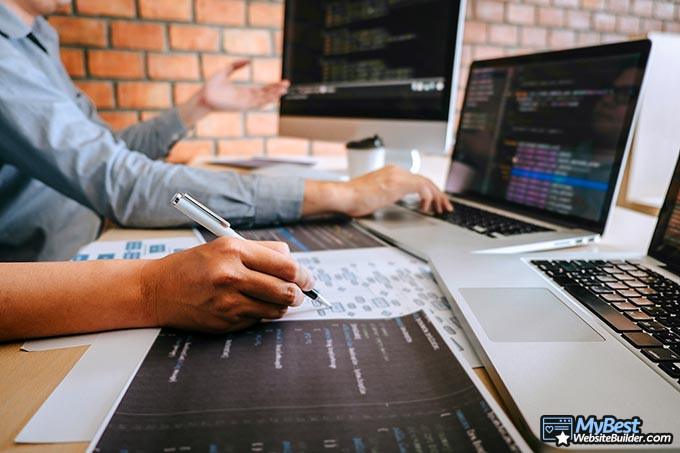 A single Google search will reveal hundreds, if not thousands of pages of information about all of the different programming languages that you can imagine. The issue here is that the information is likely going to be somewhat random and scattered, and that you won't really have a tutor whom you could ask guidance for.
Paid route-wise, there are two options that you could utilize - either physical courses, or online ones. Naturally, for most people, the latter is going to be much more appealing - if you already know what does a web developer do, at least in a general sense, you could find some amazing online courses and learn directly from the comfort of your home.
Here are some options for sites you could visit for additional help:
Udemy. One of the most popular online learning platforms, Udemy offers its users a wide selection of different courses to pick from. Naturally, IT-related ones are also available, in all types of different pricing options and difficulty levels.
BitDegree. An IT-oriented online course platform, BitDegree houses a huge number of courses, with web development and general programming ones being some of the most popular. The courses are very affordable, and everyone should be able to find the best one for themselves.
Devslopes. As the name likely implies, Devslopes is oriented and aimed at people who want to learn how to become a web developer. The platform offers bootcamp-like courses, for some affordable pricing options.
On top of all of those sites, you should also utilize W3Schools - the self-proclaimed "world's largest web developer site". The platform truly does house an incredible amount of information about what does a web developer do and what skills a person like that needs, and the certifications offered by the site are also considered to be quite valuable in the web dev community!
An Alternative Route - Website Builders
Now - we've talked about the 5 big steps that you need to figure out and eventually take in order to learn how to become a web developer. Having said all of that, let me just quickly mention one last alternative - website builders.
A website builder is a tool that can help people who have never had any prior experience with programming, but still want to have and manage their own websites. If you've been trying to figure out how to become a developer solemnly for the purpose of creating a website for yourself, and aren't really all that interested in the more general aspects of the profession, this might be the perfect solution for you.
Very briefly, allow me to mention some of the best website builders that you could look into:
Again - if you're not particularly sure whether or not you want to learn web development, one of the above-mentioned website builders might truly be a great alternative for you!
Conclusions
So - that's the guide on how to become a web developer. I hope that it was truly useful to you, and that the topic is much clearer now than it was before you've read this article!
Table: Squarespace, Wix and Shopify
Also, remember that there's always an alternative to creating your site via code - a top-tier website builder will allow you to save a lot of time and money, if that's something that you're looking for! Whether it be Zyro or any other of the top builders listed above, you shouldn't find yourself to be disappointed!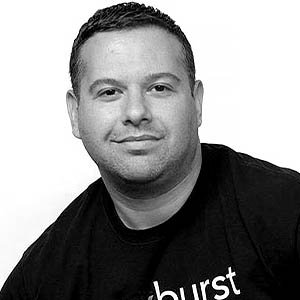 Andrew Ruditser
Lead Technology Coordinator at Maxburst
Contributed by: Andrew Ruditser , Lead Technology Coordinator at Maxburst
Andrew is a Founder and Lead Technology Coordinator of a growing New York Web Design Agency, MAXBURST Inc., where making sure they use the best website builders when creating websites for thei...
Read Full Bio...
Leave your honest feedback
Leave your genuine opinion & help thousands of people to choose the best website builder. All feedback, either positive or negative, are accepted as long as they're honest. We do not publish biased feedback or spam. So if you want to share your experience, opinion or give advice - the scene is yours!