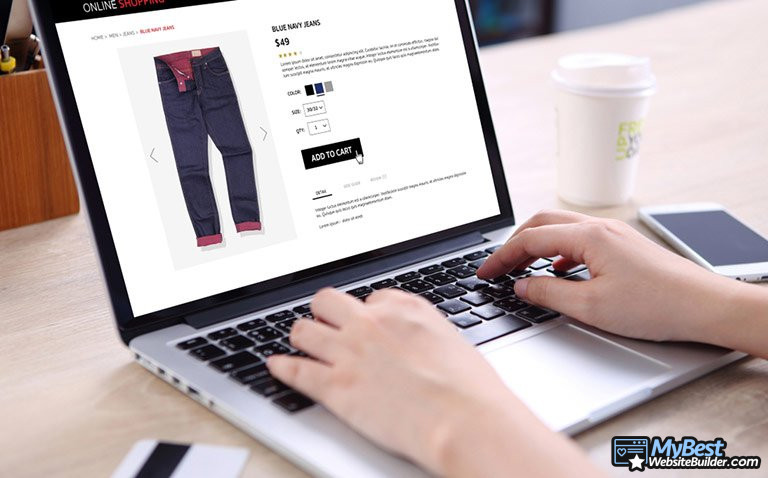 People are constantly thinking of new ways to generate income. Even though the competition is enormous, starting an online boutique is one of the options that can still bring you profit.
According to Statista, in 2013, eCommerce retail purchases are expected to grow by almost 8%, from 14.1% to 22%. That being said, if you figure out what's exactly needed to be done to create a successful online store, you might be one of the lucky ones and kick start your own business. I'll give you a hint - it might have something to do with some high-end website builders.
To help you throughout this journey, I will provide you with a thorough guide on how to start an online boutique. While the process might take some time, in the end, it's completely worth it.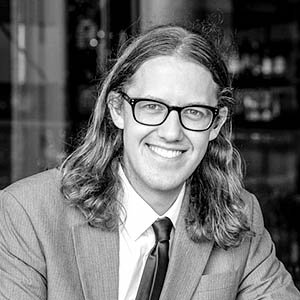 Mike Evans
Consultant at Spice Digital Solutions
What is important to take into account when building a website?
You should take into account designing on multiple screens on a website builder. I regularly view the website in both a widescreen monitor and my 13" monitor, along with my phone and tablet. You should be detail-oriented for multiple screens and prioritize information corresponding through a customer's journey.
How to Start an Online Boutique: Steps to Follow
The answer to the question "how to start an online boutique?" is not as simple as it might seem in the first place. While you can hire professionals who can give you advice and create an entire website, it can be really expensive. Instead, you can follow the steps below and achieve everything on your own.
Step 1: Create a Business Plan
You cannot jump straight to creating a business website if you don't have a business plan yet. If you're not a business major, you can use simple business plan templates that will help you to cover everything.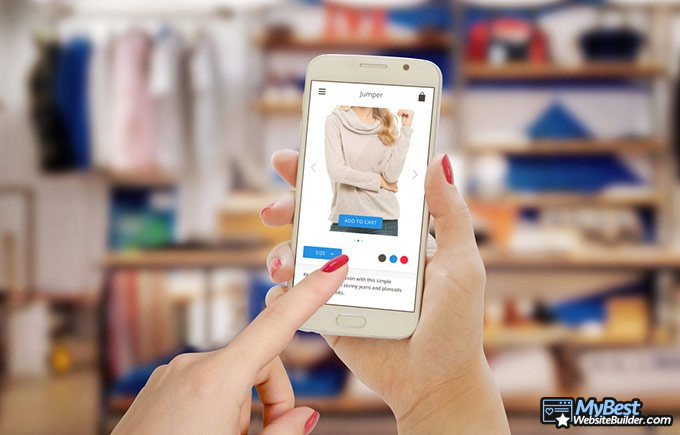 Here's the information that you should consider before figuring out how to start an online boutique:
Company description. The company description should include information about your company and what it does.
Market analysis. Before starting an online boutique, you should perform a thorough marketing analysis of your niche. Pay attention to your competitors: how many similar businesses are there and how you can stand out from the rest of them.
Financials. It's crucial to estimate your starting budget and all the operating costs. If you're wondering how to start an online boutique with no money, that's a completely different story (I'm not saying that it's impossible, though).
Products. It's clear that you want to start a boutique, however, it's still important to figure out what kind of clothing or accessories you're planning to sell.
Operating plan. Since you're planning to start an online boutique, you must think about the storage and all the equipment that you're going to use. If you're planning to start a dropshipping business, though, you won't need to worry about that.
Logistics. All the aspects related to product delivery.
Once you figure out each of these aspects, you will have a clear vision of how your online boutique is going to look like. That's when you can start thinking about designing your brand.
Latest Zyro Coupon Found:
GET 81% OFF
Exclusive Zyro Black Friday Deal
Hurry up & take advantage of this limited-time Zyro Black Friday Deal - SAVE up to 81% + 3 monts FREE. Use this exclusive coupon code for additional 20% discount & save big on the top-rated website builder.
Expiration date : 07/12/2022
5,837 People Used
Only 41 Left
Step 2: Design Your Brand
Even if you're selling the highest-quality clothing, if you don't put enough effort into creating effective branding, you can forget about a successful online boutique. The right visual elements can lead to a three times higher conversion rate.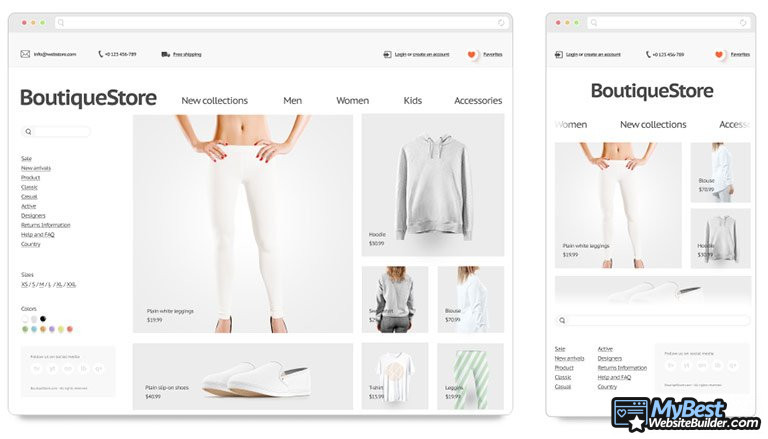 When designing your brand, you should not only create a name and logo, there are other aspects that matter - your vision and values are just as important. So, each of these aspects should be taken into account.
Let's begin with brand values. Brand values shape each part of your business, they reveal your personality and send a message to the world. Business values can be such as respect, ethics, quality, and so on.
Furthermore, a logo. You should create a unique logo that's not only clear and represents your online boutique but is also memorable and stands out from others. Creating such a logo is definitely a difficult task, so you can hire a graphic designer that will make things easier, or, challenge yourself and do this on your own using logo makers, such as https://logomakr.com/.
If you came here looking for an answer to the question "how to start an online boutique for free?", a graphic designer is not an option for you. However, there are many different logo-design tools that will help you to create a logo that represents your business values.
Moving on, you shouldn't forget about color psychology. Colors play a major role in eCommerce. They can reflect your products and even emotions that you want to transfer to your customers. To choose a color correctly, you should understand the meaning of each of them. Here are the colors and their meanings distinguished by WooCommerce:
Yellow

: intellect, cheerful.

Orange

: optimism.

Red

: exciting, encourages action.

Green

: growth.

Blue

: trust and integrity.

Brown

: protection and wealth.
Black: power and mystery.

White

: pure.
While each color has a different meaning, it doesn't mean that you should mix all of them. Simply choose a dominant color and one or two secondary colors that will match your vision and style.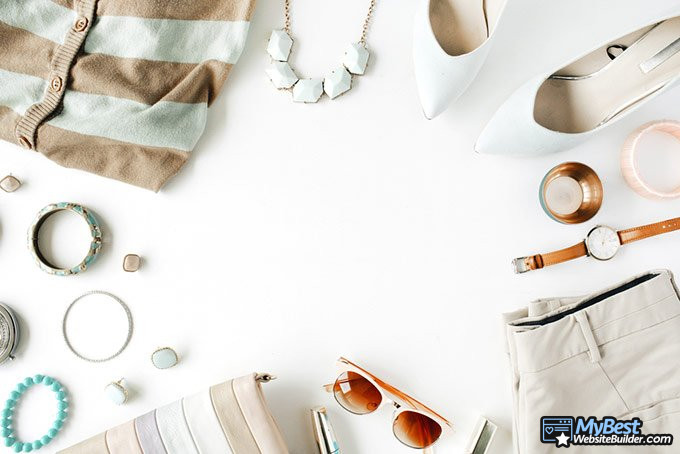 However, you should note that it doesn't matter what your brand values are or what message you want to deliver, if you don't build consumer trust, it will all be for nothing.
Step 3: Create a Domain Name
When you figure out your brand values and all the visual elements, it's time to create a domain name. I would like to provide you with a few tips on how to create a good domain name that were published by forbes.com:
Make your domain name pronounceable. Even though people are not going to pronounce your brand name all the time, it shouldn't make them think too hard.
Make your domain name brandable. If you're wondering how to start an online boutique that everyone would remember, you should make sure that it sounds like a brand - simple, clear and memorable.
Keep it short, but not too short. Your domain name should be clear and memorable, however, sometimes people include abbreviations to do so and that can lead to confusion.
Make your domain name distinctive. If you don't want any trouble, you should make sure that people don't confuse your brand with another company.
Make your domain name intuitive. Your domain name should instantly signalize people what your brand is about.
Include a keyword. If possible, you should include a keyword into your domain name. Since you wonder how to start an online clothing boutique, you should make sure to include the word "boutique" into your domain name.
Thus, when creating a domain name for your online boutique, you should pay attention to the above-mentioned tips. They will help you to create a memorable brand.

Did you know?
Step 4: Choose a Suitable Website Builder
If you're looking for an answer on how to start an online boutique with no money, website builders are definitely an option. While the majority of website builders provide you with very limited free plans, you can always take advantage of their money-back guarantees and start building an online boutique without any payments.

While there's such a vast variety of website builders, it's a must to find a suitable option for your wants and needs. Here are the most important aspects that you should take into consideration:
eCommerce features. Since you're going to create an online store, eCommerce features must be taken into account.
Reliability - speed and uptime. Make sure that you're choosing a reliable website builder that can provide you with good uptime and fast speeds.
Templates. You should make sure to find a template that can fit your online boutique best. Pay attention to colors, visual elements, and so on.
Flexibility. The majority of website builders lack flexibility, however, you should be able to customize a template based on your needs.
Usability. Easy-to-use tools and clear UI make things so much easier for you.
So, before choosing a website builder and starting an online boutique, you should pay each of these aspects into consideration. That will help you to choose a suitable platform for your needs.
Here are the most recommended eCommerce builders that will help you to create a sleek-looking website:
If you decide to go with a dropshipping business, Shopify is definitely the number one option. This way, you don't need any storage space or equipment because the supplier will take care of it for you.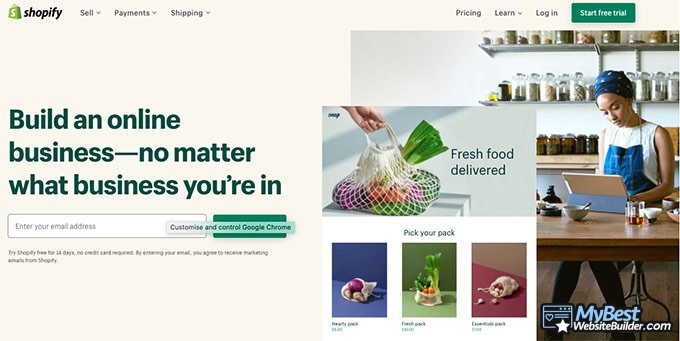 The thing is that when you run a dropshipping business, all the items come from a supplier. The easiest way to find the suppliers is through Oberlo because it allows you to import products into your store easily.
While dropshipping business sounds very attractive. There are also a few drawbacks that you should take into consideration. First of all, you can never know if the products are in good condition because you can only rely on customer reviews.
Secondly, customers may not be happy with the delivery time. In many cases, shipping from China can take longer than a month. When you're responsible for shipping, this won't happen.
Thus, while the dropshipping business sounds really attractive, if you want to build a reliable brand, this is unlikely to happen. You can never ensure product quality or delivery time that can lead to some negative reviews.
Step 5: Create an Online Store
Once you choose a suitable eCommerce platform, it's time to figure out how to start an online boutique.
First of all, you have to add your products together with pictures and descriptions. Pictures are a crucial part, so it's recommended to hire a professional photographer. However if you're figuring out how to start an online boutique with no money, you can do this on your own. Just make sure to choose the right lighting and ensure the quality of the pictures.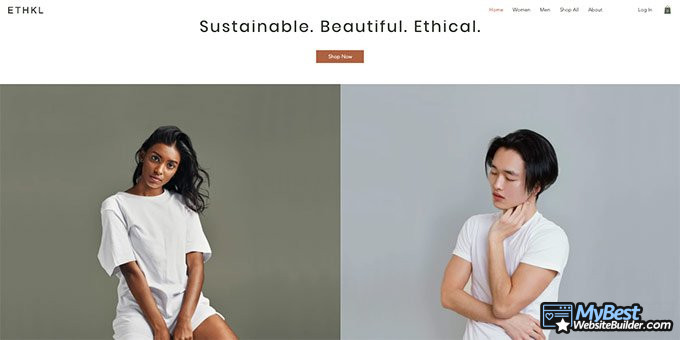 Talking about descriptions, you should invest some time into it and make sure that they match your products perfectly. Honest descriptions can boost your sales and make your customers happy.
Moving on, it's important to categorize your products. Since you're creating an online boutique for customers, you should make sure that they have a good experience while visiting your site. Each of the website builders that I introduced you to above, allows you to create product categories in a few easy steps.
Finally, think about payments. To take payments online you will need to set up a payment processor. The most popular options include PayPal, Square and Stripe. Even though each of them has transaction fees, they're very minimal.
After you go through each of these aspects and already know how to start an online clothing boutique, it's time to move to the final step.
Step 6: Market Your Boutique Products
The final step in this article on how to start an online boutique is to market your products. Here are the best ways to do that:
Social media advertising. Based on statistics, 73% of marketers believe that social media marketing was effective for their business.
Email marketing. Since you're just starting out, you should know that 81% of small companies rely on email marketing to attract more customers.
Influencer marketing. According to the Digital Marketing Institute, 49% of consumers rely on influencer recommendations.
Choose a marketing strategy that's suitable for you, think about financial aspects and what could actually work for your business.
Conclusions
Therefore, follow these 6 easy steps on how to start an online boutique and create a successful business:
Create a business plan, it will help you to see a vision.
Design your brand. Think about your vision, what message you want to send and create a logo as well as other visual elements for your boutique.
Create a domain name that represents your brand.
Choose a website builder that's suitable for your wants and needs.
Create an online store. An attractive and functional store will attract more people.
Market your business. Attract more people using different marketing techniques.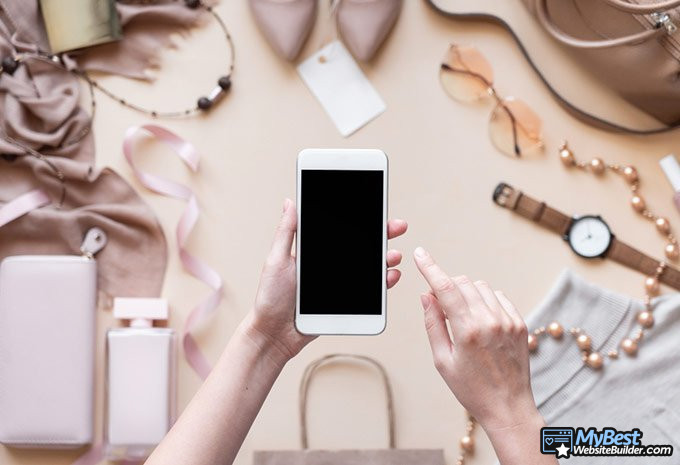 These website builders can help you to create flexible and eye-appealing online stores without much trouble:
Table: Zyro, Shopify and BigCommerce comparison.
I'm not going to lie, it's not going to be easy to create a successful online boutique, however, if you're passionate about it, have a good taste and follow each of the provided steps, you can create a thriving business.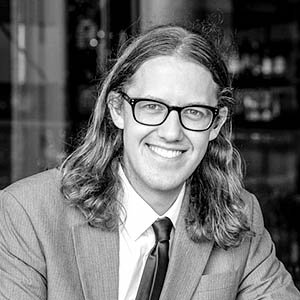 Mike Evans
Consultant at Spice Digital Solutions
Contributed by: Mike Evans , Consultant at Spice Digital Solutions
Mike Evans is a digital marketing consultant that is focused on getting small business tangible results. He specializes in web design, eCommerce, SEO, PPC ad management, and third-party d...
Read Full Bio...
Leave your honest feedback
Leave your genuine opinion & help thousands of people to choose the best website builder. All feedback, either positive or negative, are accepted as long as they're honest. We do not publish biased feedback or spam. So if you want to share your experience, opinion or give advice - the scene is yours!