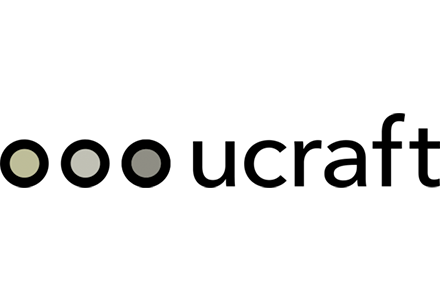 During your search for the best website builder on the current market, you might come across a tool called Ucraft. If your immediate reaction is to ponder whether or not this particular builder is going to suit your wants and needs, you've come to the right place - here, we'll talk about user Ucraft reviews, and discuss everything from the usability aspects of the builder, up to its potential popularity in the current market.
Popularity isn't everything, though, and it certainly does not explain or even showcase the actual value that you could receive from a tool like that. That's why our main attention will be pointed towards the actual usability of the tool, its interface design, ease of use, and so on.
Pricing, features, ease of use, and everything in between - all will be discussed in the following sections. Read on!
TL;DR: The Ucraft website builder is surely an up-and-coming builder alternative, and it does actually have a lot to bring to the table. The builder is great for images and other design features, has good SEO and security optimization tools, and is modern, too. That said, it can prove to be a bit difficult to use, and doesn't really compare to the industry leaders (such as Zyro or Squarespace) as of yet.
Pros
Design-oriented
Pretty and functional templates
SEO tools and SSL certificates - available!
Very affordable
Free version available
Free custom domain name with each of the paid plans
Cons
Lacks a couple of features
Somewhat small template variety
Ucraft Reviews: PROS
As mentioned in the introductory part of the article, Ucraft isn't an all that well-know website builder, but it still has a lot to offer to the average user. As is tradition, we'll start off by talking about some of the better aspects of the tool in question.
A Website Builder Aimed Towards Designers
One of the very first things that you're bound to notice while scrolling and reading through user Ucraft reviews is that the term "designer" tends to come up from time to time.
The reason behind this is very simple, too - that's because Ucraft is mostly aimed towards people who want to build a very visually-driven website.
This is true from any point of view that you try to analyze it. The builder promotes video backgrounds, has very extensive photo editing and placement tools, and even the blocks are made so that they'd involve imagery, in one way or another.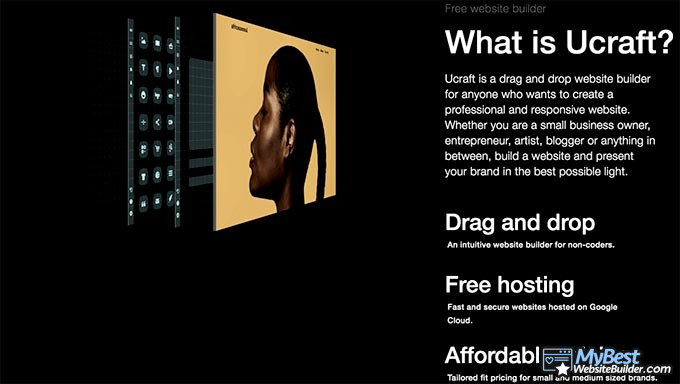 In a situation like this, I would usually say that this might be both a good and a bad thing, depending on who you are and what sort of a website it is that you'd like to build. Instead, however, in this situation, I must say - user Ucraft reviews are unanimously happy about this type of an approach that the builder has.
When you think about it, why wouldn't they be? I mean, no matter the type of website that you're trying to conceive, chances are that imagery - in one way or another - is still going to be the leading tool of how you protrude the message of your brand.
Naturally, blogging and photography portfolio sites might have a different layout and imagery use than, say, an eCommerce platform, but the idea remains the same. The Ucraft website builder will accommodate both - its extensive visual-oriented toolkit makes sure of that!
Latest Squarespace Coupon Found:
SAVE 20%
Squarespace Limited-Time Deal
Grab this Squarespace offer code & enjoy a lovely 20% off on any selected Squarespace subscription plan. Create your dream website NOW!
Expiration date : 12/12/2023
4,512 People Used
Only 88 Left
SEO and Site Security Tools - In Check!
Whenever dealing with any and all website builders, some of the first things that I like to check out are the tools' security features, and the extent of their SEO functionality. Both of these aspects are a must for a builder to be considered decent, and both of them are completely "in-check" when it comes to Ucraft.
Some user Ucraft reviews will tell you this, but the term "security features" mostly has to do with the perceived safety of the data of the visitors of your site. Yes, that was a mouthful, but let me elaborate.
If you were to take a look at the top-left corner of your screen, where our URL is located, you'd see a small, green lock icon - this means that the site you are currently in is secure, and won't leak out your information to some hacker.
Building a website with the Ucraft website builder, you can rest assured that you'll have the possibility to utilize that green lock icon, too - in other, more technical terms, Ucraft sites do, in fact, utilize an SSL certificate.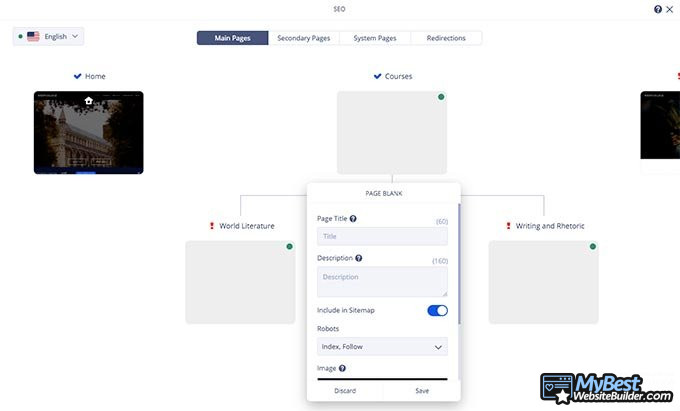 When it comes to search engine optimization (SEO), though, you could argue that this is even more important than the above-discussed feature.
SEO allows you to be sure that your website will remain visible to search engines - namely, Google, Bing, and the like.
Why is that important, you may inquire? Well, some user Ucraft reviews will point out that if you want your website to be visited or even visible to the potential users, you're definitely going to need it to be SEO-friendly.
Ucraft has some very interesting SEO tools. The builder utilizes a site-map-type of a schematic, and allows you to customize the SEO of each individual page. Admittedly, I've never seen anything like this before in any other website builder - while it might have no "technical" use, it sure does help when it comes to mapping your pages, and making the SEO process more interactive, too.
In fact, the site map-like schematic is actually one of the more clever and interesting ways of how to go about displaying this feature. If there's anything that can be said about the team behind the builder, it's that they're genuinely creative!
Pretty, SEO-Friendly and Interactive Templates
What's a visually-driven website builder without some beautiful and functional templates, right?
Indeed, website templates are among the most important aspects of any and all builder on the current market - any and all user Ucraft reviews would tell you the same. This isn't only true for people who like "visually-driven websites", though, but for everyone.
Think about it - a modern website is going to feel inviting to the visitor, and inspire confidence. Outdated, old-school designs might be nice from time to time, and if they're done right, but generally, most people don't really trust sites like that.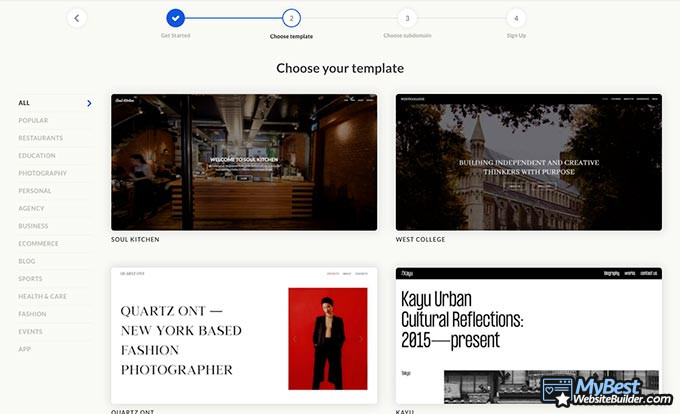 Ucraft offers its users the ability to create modern websites with the help of their high-end, functional and interactive templates. While it's true that there's but a small number of these templates available to pick from (as of writing this review, there are around 80), the ones that do exist are quite well-made!
The templates are also simple to customize, too. All that you need to do is employ the blocks that you'd like to add to certain sections of the site, and then customize those same blocks in accordance to your preferences.
Ucraft Reviews: CONS
Now, we've discussed some of the more positive sides of the builder, and also mentioned what user Ucraft reviews have to say about it, too. With that, though, it's worth stressing that there are no "perfect" builders out there - all of them are going to have some negative aspects, and Ucraft isn't an exception.
Having said that, though…
The Ucraft website builder, admittedly, does not have all that many notable issues or general cons that would be crucial to stress! While we'll go through some of the quirks of the tool below, it's just something that I thought was worth pointing out - especially since it would seem that quite a few user Ucraft reviews agree with this sentiment.

Did you know?
Not as Intuitive as Some of Its Competition
One of the main complaints expressed in quite a few user Ucraft reviews is that the website builder isn't as intuitive as users would like it to be. This is most noticeable for those who've never used a builder before, but might still bug the people who have experience with website creation tools, but only those that utilize drag-and-drop functionality.
I must say - after trying the builder out myself, I do kind of see what they mean.
If you were to compare Ucraft with some of the more unconventional site creation tools such as Zyro, WordPress or Webflow, then no - it's not difficult to use, whatsoever, and is actually rather intuitive. On the other hand, though, when placed near Squarespace or Wix, it being "not as intuitive" does show.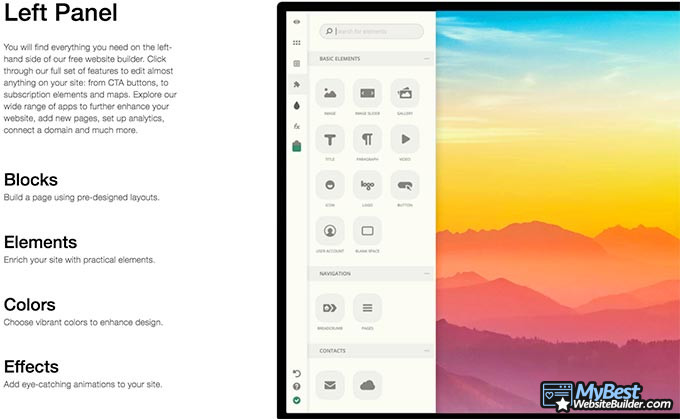 The entire "lack of intuitiveness" aspect stems from the UI - the user interface. It's not all that straightforward when you first start using it, and I actually had to really focus and pay attention to the detail until I could remember how to access some certain, specific features.
The other thing that differentiates Ucraft from its competition in this regard is the fact that all of the site-building process is based out in blocks. You're not able to "drag-and-drop" items in the exact way that you'd see fit - once inserted, the block is stationary, and cannot be moved around all that easily.
Surely, this does make the whole process of building your site a bit more tricky. That being said, if it's not too big of an issue to you, it's actually quite possible to get accustomed to this interface design, and just work with it.
Limited Functionality & Template Count
Before discussing the Ucraft pricing model, it's worth pointing out one more "issue" that some user Ucraft reviews appear to stress when speaking about this tool - the fact that it's still pretty limited in its functionality and the features that it can offer to the customer.
I'm using somewhat-obscure language intentionally - the builder is still being updated and developed, and the fact that it's "up-and-coming" might "cut it some slack", too.
As of writing this article, though, I lean more towards the above-mentioned Ucraft reviews - while there's a lot you can do with the builder, there are also a few things missing, too.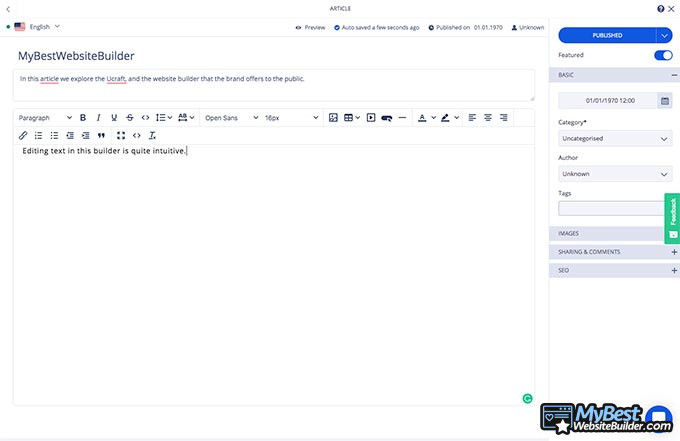 You actually don't even need to look far - take the earlier-discussed block-building aspect, for example! It restricts the things that you can do with your website, and does feel somewhat outdated at certain times - other builders have, indeed, solved this issue quite well.
Another factor that relates to this would be the fact that Ucraft offers quite a limited number of templates - around 80, to be somewhat-exact. At first glance, this may seem like just a mild inconvenience - in other words, too small of a selection of templates to pick from.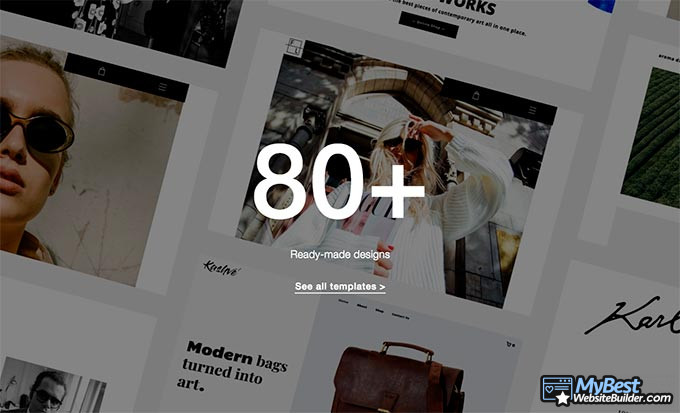 Truth be told, though, it's actually a bit of a bigger deal than that. You see, with so few templates, chances are that the websites created with the Ucraft website builder might start looking (or, at least - feeling) similar to one another. While this is not yet something that would be talked-about by user Ucraft reviews, it's a pretty real possibility!
Price
To finish off talking about the platform and user Ucraft reviews, let's take a look at the pricing options of the builder.
Ucraft pricing plans come in four different categories:
To be completely honest, those are some great pricing options! The fact that Ucraft has a free version available surely does add a lot to the builder in question! Furthermore, you'll receive a custom domain with either of the paid plans - definitely a bargain!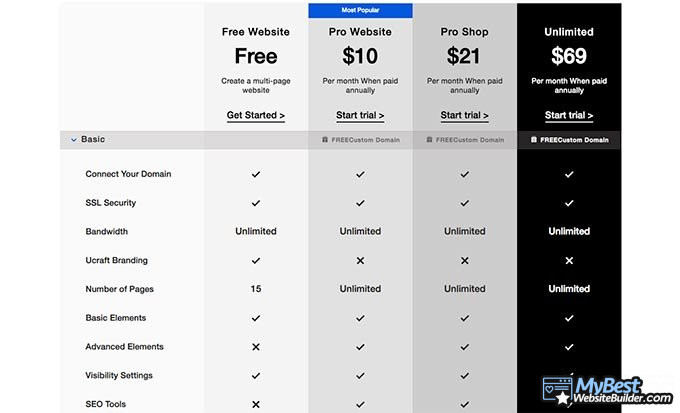 Also, no matter which plan it is that you'd like to choose, you'll be granted a 14-day free trial, without the need to add your payment details. That's actually really cool - 14 days should be more than enough time for you to decide whether or not the builder "floats your boat", so to speak.
Here is The Best Squarespace Offer I Found:
SAVE 20%
Squarespace Limited-Time Deal
Grab this Squarespace offer code & enjoy a lovely 20% off on any selected Squarespace subscription plan. Create your dream website NOW!
Expiration date : 12/12/2023
4,512 People Used
Only 88 Left
Conclusions
So, then - is Ucraft worth checking out?
I'd say - ya, it definitely is.
It's no secret that there are better and more popular website builders out there - all you need to do is take a look at some lists of the industry top-dogs, including Zyro and Squarespace, and that becomes obvious. Having said that, Ucraft is surely getting there!
While the builder does, in fact, still have a long way to go, it definitely does offer some great features to the general user. On top of that, the Ucraft pricing options are truly a saving grace - where the site creation tool lacks in functionality, it makes up in being very affordable.
All of that is also echoed by the majority of user Ucraft reviews, too! If you're not particularly set on using only the best of the best, and are willing to give some alternative builder a try, Ucraft might be one of the better options - especially if you're looking to create a visually-driven website!
Leave your honest Ucraft review
Leave your genuine opinion & help thousands of people to choose the best website builder. All reviews, either positive or negative, are accepted as long as they're honest. We do not publish biased reviews or spam. So if you want to share your experience, opinion or give advice - the scene is yours!