BigCommerce VS Shopify - this is probably a comparison that most people who want to create a business-oriented website are going to look into. Not without a good reason, too - both platforms are actually the leading website builders, as far as eCommerce is concerned!
That being said, though, you will likely be interested to find out that both BigCommerce and Shopify, while being designed around the same topic, are actually aimed at somewhat different target audiences.
Worry not, since all of the details are going to be revealed below, in this Shopify VS BigCommerce comparison! We'll talk about both the aforementioned differences between the two platforms, and also discuss some features that you need to look into whilst trying to decide which website builder is going to be best for your wants and needs!
Speaking of which, though, let's take it from the top, and establish some ground rules. Also, don't forget that, after reading the article, you can also check out our shorter comparison, too!
BigCommerce VS Shopify: Comparison Criteria
Before we start, it's important to lay down the aforementioned comparison criteria - meaning, the main aspect which we'll be using to compare the two BigCommerce VS Shopify website builders.
When I say "main aspects", note that I mean exactly that - MAIN aspects. In other words, obviously, there are going to be more different things that you can choose to analyze BigCommerce VS Shopify with - however, for the sake of this article having an end, we will be focusing exclusively on those main points.
Table: Some general information about Shopify and BigCommerce
What are these points, you may ask? Well, the core aspects that we'll be focusing on in this comparison are going to be uptime & site speed, feature variety, eCommerce functionality, templates, ease of use, and pricing. Let's take a closer look at each one of them, so that we'd both be on the same page.
So - those are the six core features that we are going to be focusing on in this Shopify VS BigCommerce comparison. Yet again, while there are more points that you could cover, sure, if a builder of your choice possesses all of the things mentioned above, you can be sure that it's worth paying attention to!
BigCommerce VS Shopify: The Comparison
In order to keep things simple and organized, we'll start off by taking a look at the uptime and site loading speed stats of both of the BigCommerce VS Shopify builders, and then make our way down the list from there. Note that the features aren't given in any particular order, unless stated otherwise!
Uptime & Site Speed
As mentioned earlier on in the comparison, when you're deciding on Shopify or BigCommerce, one of the very first things that you are going to want to look into are going to be the uptime and site loading speed stats of both of these builders.
Quite frankly, if a builder lacks in these two departments, it's often not even worth checking out, in the first place.
Think about it - a lack of proper uptime means that your website is going to be down for extended periods of time. While this is bad for any type of website out there, it can be a literal tragedy for anyone who wants to establish and maintain a long-term online business!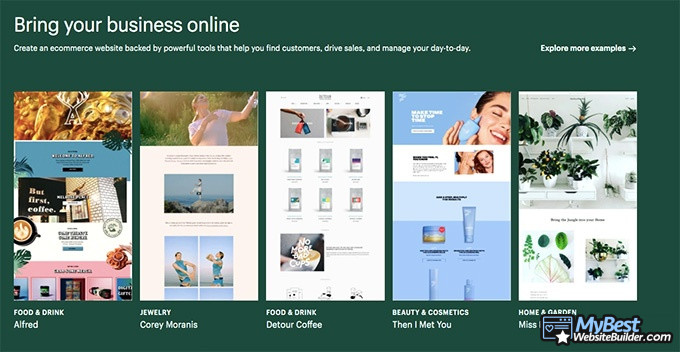 The same is true with the site speed metric, as well. Thanks to technology, individuals online are spoiled with amazing website loading speeds - both you and I are guilty in this regard, too! If a site fails to load in the first few seconds that we visit it, chances are that we're going to leave and never go back.
Well, once again - something that's not ideal for any type of website out there, but is extra bad for any eCommerce-oriented brand!
BigCommerce vs Shopify - Find Out Who The WINNER Is [2021]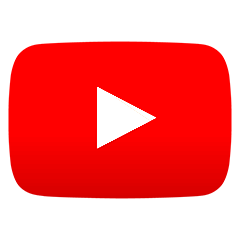 With that said, let's take a look at both of these metrics in regards to our BigCommerce VS Shopify comparison.
BigCommerce offers users some relatively good numbers! Decently-optimized websites created with this builder should load in around 1,9 seconds - that's not an ideal number, but is still quite decent! The builder does actually have an uptime guarantee, too, which allows the user to remain calm that, whatever happens, the uptime should always be above the industry standard.
Shopify, on the other hand, has an uptime of 99,98%. That's one of the best uptime stats in the entire industry! If you're choosing between BigCommerce or Shopify solemnly based on this metric alone, the latter is going to be difficult to beat!
Table: The speed stats of Shopify and BigCommerce
The builder does actually possess some great speed stats, too - websites created with Shopify should load fully in around 1,4 seconds. While that might not seem like too big of a difference from BigCommerce, it's still significant, if you're looking to "min-max" your website's potential!
So, as far as the uptime and site loading statistics of this BigCommerce VS Shopify comparison are concerned, Shopify does appear to be a more-reliable alternative.
Latest Squarespace Coupon Found:
SAVE 20%
Squarespace Limited-Time Deal
Grab this Squarespace offer code & enjoy a lovely 20% off on any selected Squarespace subscription plan. Create your dream website NOW!
Expiration date : 12/12/2023
4,512 People Used
Only 88 Left
Feature Variety
Feature variety can be a bit of a tricky topic to get into, especially when you're talking about two topic-specific website builders, such as those in this BigCommerce VS Shopify comparison. This is frankly because of the fact that most features of these builders are going to be centered around that one, specific niche.
But that's kind of the point, then, isn't it? To keep things simple, think of this aspect like this - which website builder allows you to create the most varied and multi-dimensional website?
Well, in that regard, Shopify does appear to take the lead, once again. However, that lead isn't all that strong.
You see, in all honesty, both platforms discussed in this Shopify versus BigCommerce comparison aren't so good in providing their users with a lot of flexibility, different type of website creation-wise.
Let's go ahead and take Shopify as an example. The platform is optimized and designed around eCommerce - if you're looking to create a website in order to sell online, admittedly, Shopify is likely going to be one of your first picks.
Table: The variety of features available with Shopify and BigCommerce
However, you wouldn't really be able to use Shopify in order to, say, create an online portfolio. You COULD, but that wouldn't really be a good idea, now would it? Well, the same is true with BigCommerce, too - both builders are topic-specific, and thus, offer rather poor flexibility in that regard.
Comparing BigCommerce VS Shopify, though, it would appear that Shopify has a slight edge concerning the matter over BigCommerce. That is mostly due to the fact that BigCommerce is one of those builders that are designed for larger-scale business ventures and companies that want to take their business online, while Shopify is a more individual user-friendly solution.
The choice between BigCommerce or Shopify aside, you might ask - why would one evaluate the feature variety of a topic-specific builder, in the first place? Well, the answer is pretty simple, too - because you might want to make your website stand out from the crowd, and provide multiple different services to your customer (visitor), not only the option to purchase something from the site.
eCommerce Functionality
This is, evidently, probably the main aspect that you were waiting for. It's certainly one of the most important points to cover, especially in this BigCommerce VS Shopify!
If you're trying to pick Shopify or BigCommerce, you are most likely looking for the best eCommerce website builder, and are planning to either start an online business, or establish some sort of a brand. Either way, you'll want to find a site creation tool that would provide you with the most features to allow you to do both, and then some.
Where do the BigCommerce VS Shopify website builders stand in this regard? Well, let's take a look.

Starting off with Shopify, the builder does, obviously, have all of the essential eCommerce tools that you might need. Things such as different payment gateways and multiple platform store integrations are no-brainers, on top of unlimited product placements, 24/7 support, shipping labels, and so on.
Following that, you will also be able to create and host multiple staff accounts (how many will depend on your plan of choice), sell in different locations, create and offer discount codes and gift cards, and so on. There are features such as abandoned cart recovery, financial reports, shipping rate calculations, multiple currency and language support, and much, much more.
Shopify is definitely quite loaded with the different features that it offers! If you're looking for a reliable eCommerce solution, the builder in question should definitely not disappoint - it's not an industry leader without a good reason!
BigCommerce, on the other hand, doesn't really fall behind, either. On the contrary, the sentiment expressed by many of the platform's users is that, when it comes to the Shopify VS BigCommerce comparison, the latter builder is actually a better choice, eCommerce functionality-wise!
SHOPIFY
BIGCOMMERCE

Great UX
Modern and stylish templates
All necessary tools for online shop
Variety of payment methods

Free trial
Great TTFB / site speed
Plenty of features
Integrates with social media sites

Might be a bit difficult to use for some
Some features are a little bit laggy

Visit site
Read review
See TOP10 Brands
Read review
Table : The pros and cons of Shopify and BigCommerce
Why is that the case, you may wonder? Well, BigCommerce offers users a strong and well-designed builder interface - you are able to customize your website, and make it unique and interesting to interact with. The platform does offer all of the core and advanced eCommerce-related features mentioned above!
Additionally, granted that BigCommerce is aimed at a bit of a different target audience than Shopify, you can also expect things such as WordPress website integrations, B2B payments, and multiple other features, too.
The main point that makes people turn their heads towards BigCommerce, though, is the fact that, while Shopify charges users a commission, BigCommerce does not - you keep all of your earnings! Yet again, if you're looking to maximize your profits, this is a crucial point to consider!

Did you know?
Templates
At the beginning of this BigCommerce VS Shopify comparison article, I've pointed out the fact that templates serve a much wider purpose than just looking cool and allowing you to create a site in a fast and efficient manner. Allow me to elaborate on that point a bit further.
A website template is going to determine how your visitors interact with your website, as a whole - in other words, it's the feature that dictates just how intuitive your website is to use and navigate through. If a builder possesses site templates that are, say, less-than-ideal in the usability department, your website might not look legit, and thus, visitors are going to leave it immediately after entering.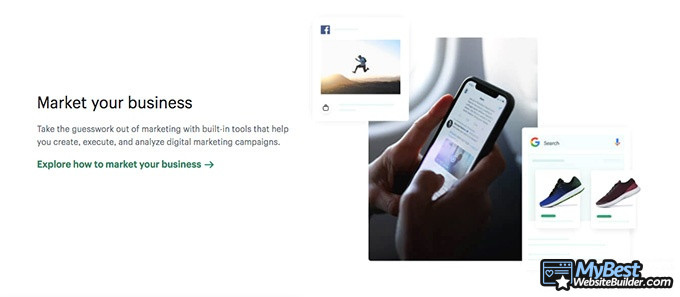 Another point that's actually even more factual than the earlier-mentioned one is mobile- and SEO-friendliness.
SEO stands for search engine optimization - how well your site is optimized for the various search engines out there, with Google being the most prominent example. Contrary to popular belief, SEO isn't just related to the content that you write in your website - the structure of the site plays a big role in your rankings, too!
This extends to mobile-friendliness, as well. More and more people every single day are using their smartphones for all of their browsing and online shopping wants and needs. With a website template that's optimized for mobile use, you will both rank higher in the aforementioned search engines, and will also attract potential visitors to your site easier, too.
That short lecture aside, I'm happy to say that, while choosing Shopify or BigCommerce, you can rest assured that both builders tend to provide some great website themes to their users!
Table: The design elements of Shopify and BigCommerce
Shopify's templates are a bit more modern-looking, and aimed at a younger, more-social audience. BigCommerce, on the other hand, will provide you with templates that are more corporate-friendly, and aimed at larger businesses and B2B relationships. That said, while there are differences, users report that both platforms provide high-quality themes that are user-friendly, look great on mobile devices, and feel nice to edit and customize, too.
Ease of Use
Ease of use - simplicity, if you will - is something that directly determines just how simple it will be to create a website of your dreams with a particular builder, or other site creation tool.
I probably don't need to tell you just how important this is, right?
Before website builders were a thing, site creation was a process that was exclusive to developers and programmers. If you wanted to create a website for yourself - no matter if it's a business or a personal blog -, you would have two choices: either learning how to code, or hiring a professional to build the site for you.
The former is difficult and takes a lot of time, while the latter is really expensive. This is where builders like the ones in our BigCommerce VS Shopify comparison come in.
The simplicity aspect of these tools has unlocked site creation to the general public - it's truly amazing how anyone can create a website these days, with no formal education on the matter! Does that statement hold up with BigCommerce or Shopify, though?
Well, yes - mostly with Shopify, though.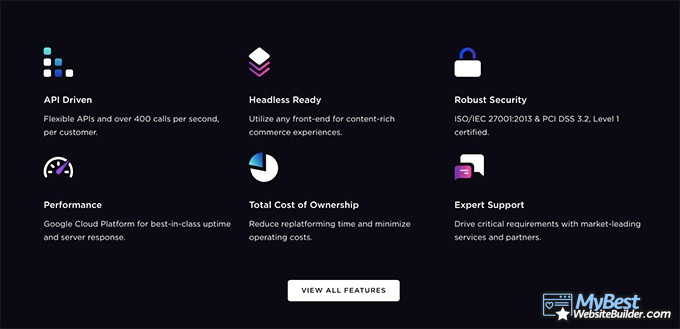 Without trying the builder out for yourself, you probably wouldn't believe how simple it is to use. Shopify allows you to create a fully-functional eCommerce website in a matter of minutes - it's crazy just how well the process is optimized!
After you have the initial facade of your website all done and figured out, the site management and further optimization processes are simple and straightforward, too! There's no difficult jargon to figure out, and no complex functionality that you'd need to study and learn.
In regards to BigCommerce, things are somewhat similar, albeit not exactly the same. The builder, when compared to, say, WordPress or some other advanced website creation service, is relatively simple to use. That being said, if you compare BigCommerce VS Shopify, the former builder does appear to be more difficult to figure out and get into, when you're just starting out.
This is, once again, due to the unique nature of BigCommerce - the fact that it's oriented towards a bit of a different target audience than Shopify. While Shopify might have focused on the optimization of their builder in regards to the initial site creation process that every single user is going to pass through, BigCommerce might have increased their feature pool, and worked to make the builder more user-friendly, as a whole.
Pricing
So, then, the final point that we need to look at in this BigCommerce VS Shopify comparison are the pricing options of the two builders in question.
Without any further ado, the pricing options of Shopify as of writing this article are:
BigCommerce, on the other hand, is priced like so:
As you can see for yourself, the pricing options for the two builders are actually quite the same - BigCommerce might be slightly pricier, but in general, you can expect both builders in this Shopify VS BigCommerce comparison to be on the same price level.
What does this tell the user, though?
Well, for starters, it eliminates pricing as a possible decision-making aspect, completely - if both builders are priced the same, pricing won't really be a criterion to consider, right?
Table: The pricing options of Shopify and BigCommerce
On top of that, it does also show that, while both Shopify versus BigCommerce are somewhat different from one another, the companies behind the builders still believe that they provide equal levels of value to the potential users.
As a general point, it's worth mentioning that both builders are, admittedly, quite expensive. However, this is quite in-line with the industry standards, as far as eCommerce website creation tools go. Such builders offer advanced functionality, and are designed to create websites that generate revenue to the owner - makes sense for them to be pricier!
Conclusions
Well, that's it - we've reached the end of our BigCommerce VS Shopify comparison! If you've stuck with me up to this point - thank you! You should now have a pretty good idea concerning both of the builders in question - what they are, what sorts of features do they offer to their users, and what types of people they are going to be best for, in general.
Speaking of which, to sum up, I'd say that both Shopify and BigCommerce are actually very similar to one another - they offer very similar features, almost identical pricing options, have modern and functional templates, and are both considered to be top-tier, too.
Which one is better? Well, Shopify seems to be better for the majority of individuals, due to how simple the builder is to pick up and use, and how beginner-friendly it is, in general. BigCommerce, on the other hand, is designed for bigger companies, and larger-scale B2B-oriented websites, too.
Table: General information about the companies behind Shopify and BigCommerce
If you feel that neither of the builders in this Shopify versus BigCommerce comparison suits your wants and needs, do make sure to check out our list of the best eCommerce website builders, in general - perhaps an alternative builder is what you need?
Also, you can take a look at the shorter comparison of Shopify and BigCommerce, too - all of the information that we've talked about above can be found there, displayed in simple and quick-to-read tables!
Thanks for reading, and until next time!
Leave your honest feedback
Leave your genuine opinion & help thousands of people to choose the best website builder. All feedback, either positive or negative, are accepted as long as they're honest. We do not publish biased feedback or spam. So if you want to share your experience, opinion or give advice - the scene is yours!