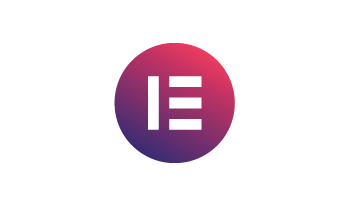 Without a doubt, WordPress is one of the most well-known and popular website builder alternatives in the world. Being extremely popular, however, doesn't mean that it's perfect - thankfully, there are other tools to help get it there. In this Elementor review, we'll talk about one such tool.
Customer Elementor Pro reviews (or simple Elementor reviews, too) have been increasing in popularity as time goes on - frankly, this means that people are not only using the WordPress add-on, but do also have things to say about it, too.
All of those things - both the good and the not-so-good ones - will be discussed in the upcoming chapters of this article. Let's get to it!
Note: If you're looking for a traditional website builder, check out Squarespace and Zyro, you won't be disappointed.
TL;DR: Customer Elementor reviews will tell you that this page builder is likely one of the best addons that you might come across for WordPress. The tool offers you the ability to create unique and beautiful pages on your WP-made site, and makes that creation process smooth and simple, as opposed to WP's default page creation interface.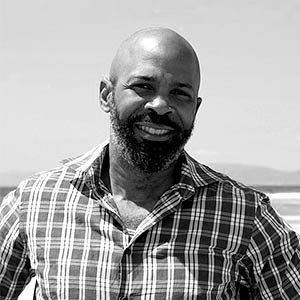 Omari Valentine
Co-Founder, President at Off The Lip
According to you, what is the best website builder for personal use?
For my taste, I like the Elementor website builder for WordPress. Elementor is free, extremely customizable and has global widgets which allows you to make changes across your site with a single update. It's also fairly simple to use, as it also features a drag-and-drop interface.
Pros
Modern, mobile- and SEO-friendly templates
A huge variety of widgets and features
A drag-and-drop page editor
Free version available
Cons
The Pro version is somewhat expensive
Might be odd to use for people who have only ever worked with WordPress
Some features apparently tend to glitch out for brief period of time
Elementor Review: PROS
We'll begin this Elementor review by talking about the most notable features of the page builder, and also the benefits that these features bring to the table. That said, let's get one thing cleared out from the get-go.
Whether you know this or not, there are two different types of WordPress that you'll encounter online - WordPress.com, and WordPress.org. They are quite different from one another, too.
WordPress.com is the website builder version of WP. It's not as popular as its alternative, yet still offers users a variety of some decent features. WordPress.org, on the other hand, isn't even a website builder, to begin with - it's a Content Management System (CMS).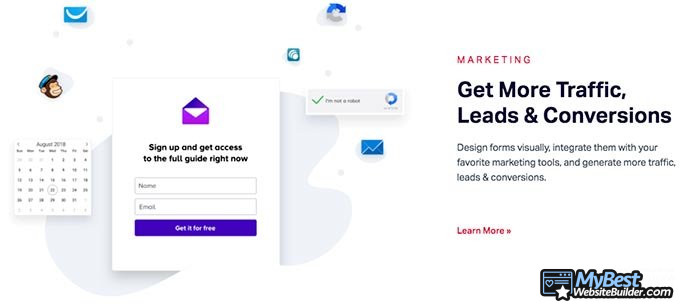 Content management systems work in the same principle as a website builder, except for the fact that they are quite a bit more difficult to use. This, however, can be mitigated by some plugins and addons - that's exactly what we'll be talking about in this Elementor review.
So, yes - Elementor is a page builder that's created for the .org version of WordPress, and NOT the .com one. Since I know it can be confusing when you're just starting out, I felt that this is surely important to mention and stress from the beginning.
That being out of the way, though, let's take a look at the customer Elementor Pro reviews.
Drag-and-Drop Page Builder
Above, I mentioned that WordPress is usually considered to be a really difficult site creation tool to be used. That's also the case with some other CMSs, too, but WP is likely the best example.
Why is that the case, though?
Well, online, you're bound to find some customer Elementor reviews that mention how seemingly "clunky" and "uncomfortable" WordPress' interfaces are. When compared to some of the most popular website builders that are out there today, sure - WP does, in fact, appear to be very difficult.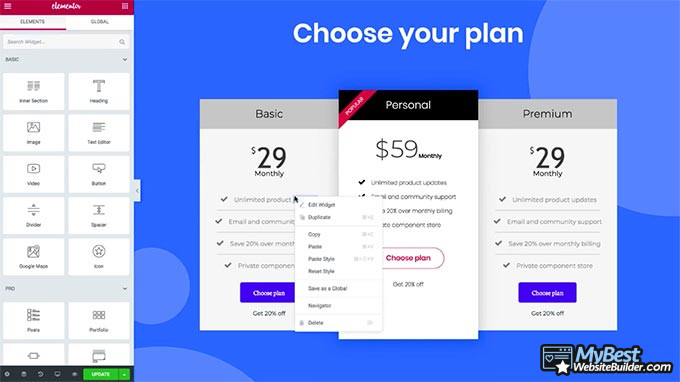 One of the most commonly cited reasons for this difficulty, though, is the fact that WordPress doesn't utilize the "drag-and-drop" editor.
Drag-and-drop editors are the norm nowadays, at least when it comes to website builders. It's definitely a term that you'll find mentioned among Elementor Pro reviews, or other articles that talk about and praise Elementor in this regard.
So… What is it, then?
It's quite self-explanatory, really. A drag-and-drop editor is one that allows you to pick out some widgets and features from a menu, and then simply drag and drop them on your website. This process is amazing because of three big reasons:
It's super-simple and straightforward;
It's based in the "WYSIWYG" model - What You See Is What You Get, or, in other words, when you edit your site by dragging and dropping a widget on it, it's going to be represented in the same manner on the live version of your site, too;
You don't need any coding or programming knowledge to use a "drag-and-drop" editor.
As you can probably see for yourself, drag-and-drop editors are far more superior to ones that do not utilize this principle, at least for anyone who's just getting into website creation and has zero prior programming knowledge or experience.
Again - customer Elementor reviews will tell you that this is exactly what you'll receive if you decide to utilize the page builder in question for your WP site.
Elementor basically takes all of the difficulty out of WordPress' initially-clunky page creation interface, and replaces it with some intuitive and fun-to-use functionality.
Latest Squarespace Coupon Found:
SAVE 20%
Squarespace Limited-Time Deal
Grab this Squarespace offer code & enjoy a lovely 20% off on any selected Squarespace subscription plan. Create your dream website NOW!
Expiration date : 12/12/2023
4,512 People Used
Only 88 Left
A Variety of Different Widgets
If Elementor is the car, its widgets are the wheels that allow it to move. Ya, I'll admit, that's a bit of a shaky analogy, but the core idea still remains the same.
Widgets are basically features that you can add to your website. They are the core elements of Elementor (no pun intended), and are also one of the huge reasons why people love this page builder.
Reading through the customer Elementor reviews, you'll notice that these widgets would include gallery creations, counters, icon and image boxes, progress bars, social media icons, sidebars, Google Map integrations, and many, many more.

Now, I'll tell you about the Elementor Pro pricing in a hot minute, but now you just need to know that the Pro version of the page builder does come with some amazing additional features, such as price tables, Facebook buttons, countdowns, posts, portfolios, slides, contact forms and logins, reviews, blockquotes, and much more.
A closer look at some customer Elementor page builder reviews will tell you that there are also theme and eCommerce (rather, WooCommerce) features, too. Sitemaps, post navigations, comments, site logos, all of the essential product information, menu carts, and so on.
Needless to say, Elementor has a lot to offer to the average user. If you choose to go Pro, you'll be able to utilize all of the features available with this addon - anyone and everyone should be able to find ones that would suit their site design and idea best!
Beautiful, Mobile-Friendly Templates
Ah, templates - if you've ever read any of the other website builder reviews that I've written, you're probably well-aware of just how passionate and opinionated I am concerning this topic.
Well, OK, I guess "opinionated" isn't really the word to use here, since they aren't really opinions, but rather experience-based facts.
So - templates are an essential part of any and all website builders or page creator addons, such as Elementor. That's simply because they are literally the foundation on which you're going to build your website or even the individual page.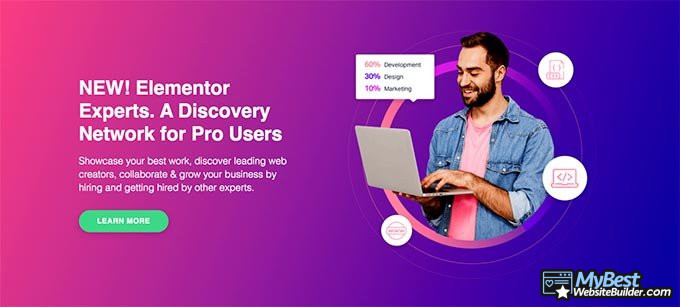 Having said that, there are three things that are crucial when it comes to proper template design - they need to be modern, mobile- and SEO-friendly.
The "modern" point is very self-explanatory. You don't even need to look at customer Elementor reviews to figure out that, in order for a website to be successful in today's market, it has to both look and feel modern.
Some websites (and page) builders still haven't gotten the memo, though. There are quite a few of such site creation tools that offer their customers some way less-than-ideal templates that aren't only functional, but also come with some outdated and old-fashioned site designs.
In regards to Elementor, though, you have nothing to worry about - customer Elementor page builder reviews will tell you that this tool does actually have some top-tier template options - they aren't only beautiful in their design, but are also optimized both when it comes to mobile use, and SEO.
Why are those things important, though?

Mobile friendliness-wise, it's important simply because more and more people nowadays are browsing the web on their phones. Well, browsing, making purchases, visiting social media, and so on - frankly, people are using the internet on their phones for all sorts of reasons.
In other words, and to put it even simpler, your website should look great both on mobile, and on desktop. Customer Elementor page builder reviews will tell you that that's perfectly possible with the WordPress addon templates in question.
The same can be said about SEO, too. It's crucial that you optimize your website so that it becomes recognizable and reachable by search engines, because if you fail to do so, it will simply be lost among millions of other websites out there. In order to do that, you'll need your builder to have the respective functionality - Elementor's got you covered here, too.
Elementor Review: CONS
So, it's probably safe to say that the page builder in question does have a lot to offer to the average WordPress user - that's evident from other user Elementor reviews, too.
Having said that, not everything's perfect, though - there are some things that aren't as positive when it comes to Elementor, and that still need to be addressed before we move to the Elementor Pro pricing.

Did you know?
Some Features Aren't Very Responsive (Glitch Out)
Admittedly, there aren't all that many customer Elementor reviews that would be mentioning this, but it does appear to be a reoccurring issue, so it's worth pointing out, nonetheless.
Some Elementor users claim that, once in a while, some features seem to "glitch out". Frankly, it appears that sometimes, when you edit some widgets or even text on the actual page editor, that doesn't reflect on the live version of the site, or reflects somewhat poorly and in some odd placements.
Note, however, that this doesn't appear to be a major issue that would plague most of the builder's users. It does, however, happen often enough for users to mention it, so it's worth keeping in mind, nonetheless.
Might be Confusing if You've Never Used a Website Builder Before
Bare with me on this one.
People who create their sites with WordPress are usually some programmers and already-tech-savvy developers, or WP enthusiasts who want to learn how to use this practically-legendary content management system.
On that note, WordPress does actually have some very peculiar specificities. It's nothing like most website builders that you'd come across - quite frankly, it's very unique in its own rite.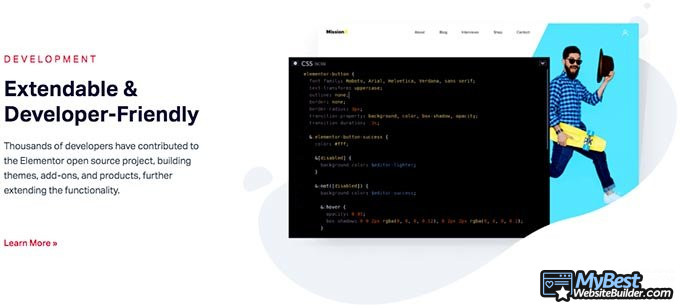 That being the case, there are some customer Elementor reviews that mention the fact that the users had some difficulties getting adjusted to the interface and functionality changes that Elementor brought to the table, at least initially.
Sure enough, the whole point of Elementor is to make the experience of using WordPress as simple and enjoyable as possible. The page builder succeeds in that regard, too - it's just that if you've never used a traditional website builder before, it can seem a bit confusing at first.
Price
So, to finish off this Elementor review, let's talk about the Elementor Pro pricing options.
The price tags for the Pro version of this page builder are:
In all honesty, it's not exactly a very affordable page builder to be using! That being said, there is a free version available for you to use.
Frankly, the free version does pack a lot of the core, essential features that Elementor has to offer. The Pro version of the builder should probably mostly be used by those people who are really serious about their website, and are planning to work on them for many years to come.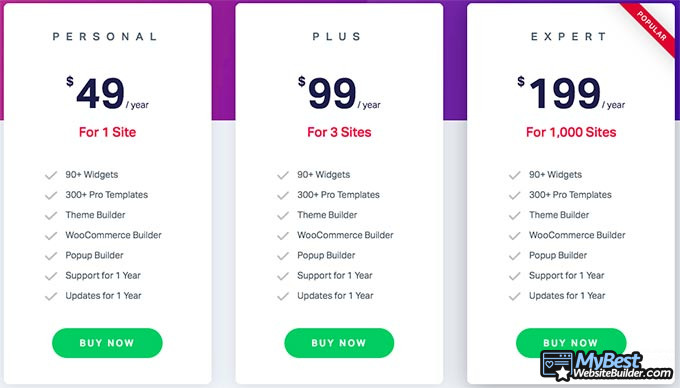 Given the fact that you can, in fact, use Elementor for free, it sure does place this tool on the top of many WordPress add-ons.
Here is The Best Squarespace Offer I Found:
SAVE 20%
Squarespace Limited-Time Deal
Grab this Squarespace offer code & enjoy a lovely 20% off on any selected Squarespace subscription plan. Create your dream website NOW!
Expiration date : 12/12/2023
4,512 People Used
Only 88 Left
Conclusions
Now, is Elementor worth using?
I'll tell you the same thing as many other customer Elementor reviews would say - for sure.
If you're passionate about WordPress, and are planning to utilize this CMS as your main tool or website creation, then Elementor is definitely an amazing option as far as plugins and add-ons are concerned. It has beautiful templates, a huge variety of different widgets and features, and is also available to be used for free, too.
While it can take some time getting used to, Elementor is surely worth trying out - if you're serious about it, even the prices shouldn't scare you off, either. That being the case, if you're looking for a more traditional website builder, you can check out this list of alternatives, and do pay attention to the very best ones - Zyro and Squarespace.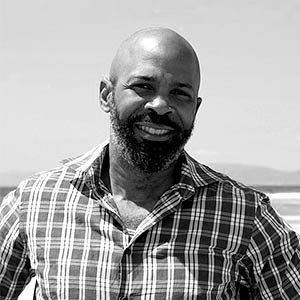 Omari Valentine
Co-Founder, President at Off The Lip
Contributed by: Omari Valentine , Co-Founder, President at Off The Lip
Omari Valentine is a digital marketing executive and a business advisor for the SBA-funded Small Business Development Center in Hawthorne, CA. He is also a web developer with 15 years of manag...
Read Full Bio...
Leave your honest Elementor review
Leave your genuine opinion & help thousands of people to choose the best website builder. All reviews, either positive or negative, are accepted as long as they're honest. We do not publish biased reviews or spam. So if you want to share your experience, opinion or give advice - the scene is yours!