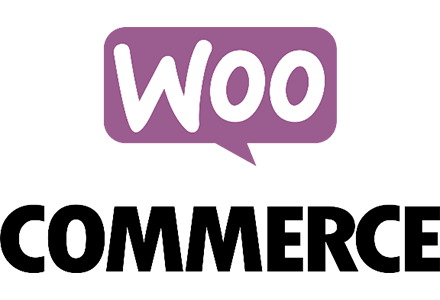 Did you know that online marketplaces account for the largest share of online purchases worldwide? It's not surprising as there are about 24 million eCommerce websites in the world. While some of them are struggling, there are many successful websites out there.
The market is very competitive, so how can you create a website that would stand out from the rest of the competition? Well, tools like WooCommerce that provide you with really helpful and exceptional features can be an answer to this question.
To understand more about how it works, in this WooCommerce review I will explain what WooCommerce is, what features you get, who and how should be using it, and so much more.
Now let's jump further and find out more about WooCommerce.
Pros
Open source
Free
Hundreds of extensions
Flexible & scalable
Cons
Quite Difficult to use for beginners
WooCommerce Review: What is WooCommerce?
If this is not your first time creating an eCommerce website, then you've probably heard about WooCommerce before. It's a WordPress plugin that's used in the process of creating various different online stores.
WooCommerce was initially launched on September 27, 2011. Even though it was first developed by WordPress theme developer WooThemes. Later, Mike Jolley and James Koster were asked to join and work on a fork of Jigoshop that later turned out into WooCommerce.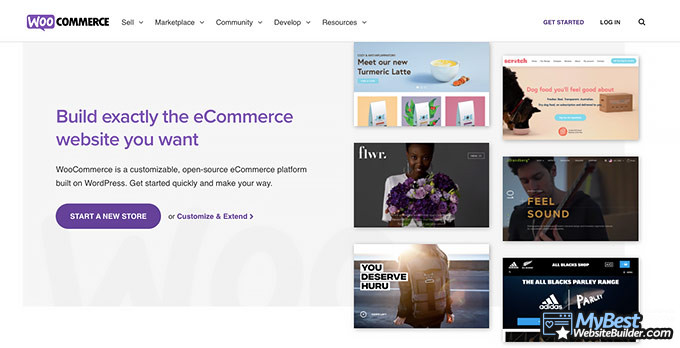 Now, back in May 2015, WooCommerce together with WooThemes were bought by Automattic. It's the main contributor to the WordPress software as well as the operator of WordPress.
WooCommerce plugin is being used widely all over the world. Based on the research, about 3.9 million websites are using WooCommerce at this time. Also, about 30% of eCommerce websites are using this plugin, it has more than 39 million downloads, and the number continues to grow.
What every WooCommerce review should tell you is that WooCommerce is not like a regular website builder that will allow you to create a fully-functioning website using this platform only. Instead, you will first need to create a WordPress account and then install WooCommerce. That said since WooCommerce is a plugin, not a website builder, it cannot be used without WordPress.
WooCommerce Review: PROS
You'll be able to find a variety of WordPress eCommerce plugins as well as eCommerce platforms that provide seamless integration with WordPress, so how should you know WooCommerce is exactly what you need?
There are a few aspects that you should take into account when evaluating WooCommerce or any other eCommerce plugin. These are the most important ones:
Usability. It's crucial to pay attention to not only the plugin's functionality but also ease of use. A good eCommerce plugin should allow you to easily add products, make changes, create coupon codes as well as perform multiple other tasks.
Payment solutions. If you target a specific location, you should make sure that your eCommerce plugin supports the most popular payment gateway options in that area. This is an additional aspect to think about because the majority of WordPress eCommerce plugins come with the most popular payment gateways.
Add-ons. Focus on additional features that you want to have when managing your store and make sure that you choose a plugin that has those features. I'm talking about 'abandoned cart recovery', 'save for later', and others. Since WooCommerce is the most extensive eCommerce plugin in terms of add-ons, you won't be disappointed.
Price. Even though the majority of WordPress plugins are free, you should make sure that there are no hidden fees or additional payments. When it comes to WooCommerce pricing, the situation is quite interesting, however, we'll figure it all out.
Themes. WordPress offers a variety of attractive and modern-looking templates. However, it's important to understand that not all eCommerce plugins support those themes. Since the majority of WordPress themes are integrated with WooCommerce, you won't have any issues with them. However, there are additional aspects to discuss when it comes to WooCommerce themes.
I will focus on each of these aspects and even more in this WooCommerce review. Let's begin with the positive aspects and figure things out.
Open Source & Completely Free (Some Extensions Paid)
As you already know, WooCommerce was downloaded about 40 million times. There are multiple reasons why so many users choose it instead of other plugins.
First of all, both WooCommerce and WordPress are completely free and open source. It's very surprising for those who are already using WooCommerce because this plugin comes with professional features and all you need to create your online store. Also, you need no coding knowledge to make use of it.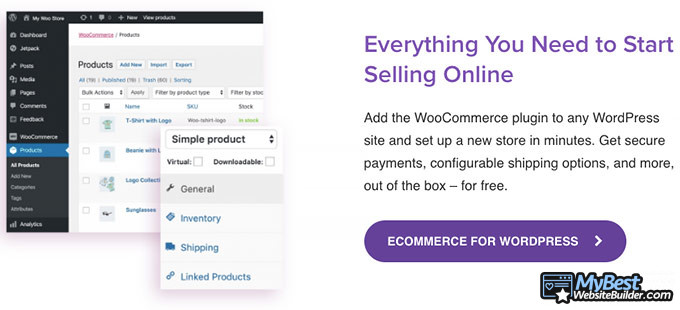 I mentioned that both WooCommerce and WordPress are open source, but what does it mean exactly? It means that everyone can easily access the source code and study, customize or modify it.
There are multiple benefits associated with open-source software. Here are some of them:
Reliable. Since everyone can access the code, it's being constantly monitored and checked. Also, the code is accessed by thousands of people. That sounds much more reliable than it would be supported by only one person or company.
Transparent. Open-source software is being widely discussed in various forums due to its visibility. So if there were any bugs or issues with the code, you would be aware of that.
Community-driven. Just like WooCommers, many other open-source projects have a strong community. They can help those projects to improve by providing various solutions, advice on how to solve certain issues, and so on.
There are many more benefits associated with open-source projects, however, it should be clear why the fact that the WooCommerce plugin is open source is such a big deal.
Latest Squarespace Coupon Found:
SAVE 20%
Squarespace Limited-Time Deal
Grab this Squarespace offer code & enjoy a lovely 20% off on any selected Squarespace subscription plan. Create your dream website NOW!
Expiration date : 12/12/2023
4,512 People Used
Only 88 Left
Advanced Features
When it comes to eCommerce plugins, each of them is different. To figure out exactly what you get, the very first thing you should do is check out features. Since WooCommerce is considered to be the best eCommerce plugin by many customer WooCommerce reviews, you can imagine how many benefits it can bring to your online store.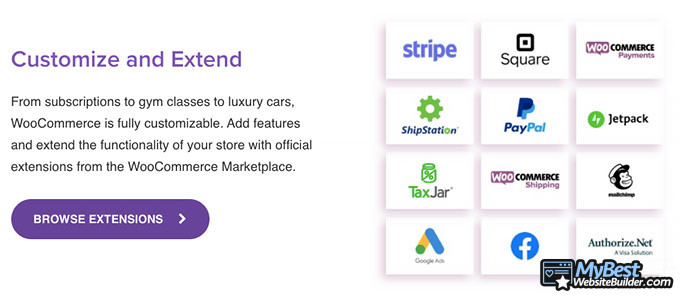 Let's take time in this WooCommerce review to quickly go through the main WooCommerce features:
Flexible and secure payments. Once you install WooCommerce, you'll be able to choose from more than 140 region-specific payment getaways. That includes various credit cards, bank transfers, cash on delivery, Apple Pay, Amazon Pay, PayPal. If you want to provide customers with a subscription-based payment model, you can do that as well.
Order management. WooCommerce dashboard allows you to easily manage your store. You can check out orders, add new products. By using the WooCommerce app, you'll be able to do everything on the go.
Customizable. WooCommerce is easily customizable. What this means is that it's suitable for a wide variety of stores, no matter if you're selling clothes or specific services.
Additional functionality. By using WooCommerce extensions (we'll focus on that in the further section of this WooCommerce review) you can easily enhance your store. This means various management integrations, schedules, automated bookings, and so much more.
Dedicated support team. WooCommerce has a very helpful support team that will be there for you when you need help. What is more, the WooCommer support forum can be really helpful when looking for answers.
Store marketing. Use various in-built marketing tools to boost your sales. Also, easily track the number of visitors and find out which products are the most popular ones among your customers.
Multiple-language support. WooCommerce is currently available in 24 languages, so won't have any issues creating and managing your store even if you're not fluent in English.
Jetpack. Jetpack is capable of providing strong security to your online store. It offers automated malware scanning, authenticated customer logins, backups, and so much more.
Free and scalable. Even though it was mentioned previously in this WooCommerce review, people who have been asking about WooCommerce pricing should know that this plugin is completely free, unless there's a need for additional extensions, as some of them are paid.
In terms of features, WooCommerce is definitely a leading, or should I say the best, eCommerce plugin for WordPress.
Hundreds of Extensions
Even though WooCommerce comes with truly attractive features as it is, you can also choose from hundreds of WooCommerce extensions, both free and paid ones. These extensions can benefit various customers by providing additional marketing, logistical and technical capabilities.

If you have a specific extension in mind, you can use the search tool. However, if you're interested in your options, you can browse categories that include:
New extensions
Collections
Developed by Woo
Product Type
Payments
Shipping
Marketing
Subscriptions
Enhancements
Store Management
WooCommerce themes
As there are hundreds of options available, I won't be able to discuss all of them in this WooCommerce review, however, I would like to introduce a few popular extensions that you might want to consider getting for yourself:
WooCommerce Shipping. This one is probably the most popular WooCommerce extension as it will save both your time and money. When using this extension you will no longer need to copy and paste order details, it's built into your WooCommerce dashboard. What is more, it allows you to print labels straight from your dashboard. The most amazing part is that this extension is completely free.
WooCommerce Tax. If you want to enable automated taxes, this one's for you. WooCommerce Tax extension calculates how much sales tax should be collected automatically. Taxes will be collected at the checkout. This extension is free and is available in more than 30 countries at the moment. It's not a must-have but rather a necessity, the majority of customer WooCommerce reviews will tell you that.
WooCommerce Bookings. This extension is a life-saver for those who like to plan things and are looking for the most convenient way to do that. It will allow customers to book various appointments, classes, book reservations, and so much more. This will help you save plenty of time. WooCommerce Bookings extension can be customized, meaning that you can offer special deals on specific dates, coupon codes for a specific group of people, and so much more. The only disadvantage is that this plugin costs $249/year, so it can be quite expensive.
WooCommerce Google Analytics. Google Analytics is something that every business needs. This extension allows you to find out which channels drive the most traffic and use them to your advantage. What is more, you can easily figure out what products people are the most interested in, track different data, and so on. WooCommerce Google Analytics is completely free, so you should definitely use it.
I mentioned only a few available WooCommerce extensions. However, as you can see, they can completely change the way you manage things and definitely save you time.

Did you know?
Mobile App Available
It's evident that if you want to successfully manage your online store, you'll need to do that on the go sometimes. For that, you will need a mobile app.
WooCommerce mobile app is available for everyone on Google Play or the App Store completely free. The app is evaluated 4.6 out of 5 on the Google Play store. Based on the majority of customer WooCommerce reviews, it's very easy to use and navigate.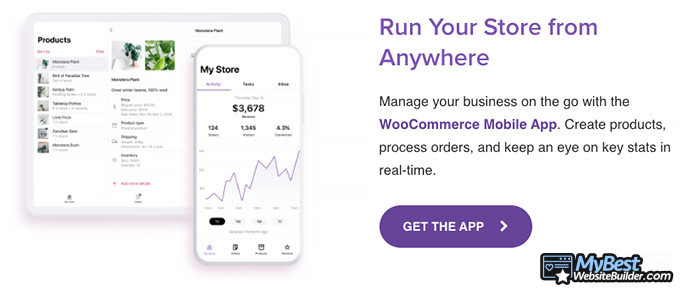 The app allows you to add new products to your online store straight from your mobile app. So if you have a little moment of creativity, you can use it right away. Also, if you want to check them one more time before publishing, you can save those new products or certain projects as drafts.
What is more, by enabling real-time alerts you will never miss out on new reviews or orders. This is especially great for those who are afraid of missing out on things. Also, when you're aware of new orders and reviews, you can react instantly by responding to your customers.
Now, if you want to find out more about specific order details, you can easily find all the information, starting from order request to fulfillment in your app. Also, you can easily track stats, including order count, revenue, and so much more.
In case you have multiple stores, using the WooCommerce app you can easily switch between those stores and find all the needed information, manage your data, add new products, and so on.
Finally, WooCommerce has this nice-to-have feature - a dark mode. You can use it whenever you want, however, it's recommended when your eyes are very tired.
After analyzing the app features as well as researching a variety of customer WooCommerce reviews, it's clear that this app is one of the best choices for online store owners. You can make any changes to your stores whenever and wherever. That said, it will save you a ton of time.
Helpful Customer Support
If you're still new to WordPress and have encountered some issues when using the WooCommerce plugin, you don't have to spend hours trying to figure things out because WooCommerce has amazing customer support that will help to answer various different questions.
First of all, eCommerce has a team of experts that's ready to answer technical-issues-related questions 24/7. So if you have any questions when installing the plugin, adding products, and so on, you can simply contact the team and get all the answers you need.

However, since live support might take a bit longer to respond, it's always recommended to check out WooCommerce Docs first. There you will find the needed information on how to get started, extend WooCommerce as well as build themes and extensions.
Now, you will also find docs with different instructions on:
Installation and updating.
Settings and options.
Setting up products.
Selling products.
Payment options.
Shipping.
Order management.
Analytics.
etc.
Since there's quite a lot of information to go through, you can simply use the 'search' bar and instantly find what you're looking for.
WooCommerce Themes Available
The majority of WordPress themes offer complete compatibility with WooCommerce, this means that you can choose basically any WordPress theme and then install WooCommerce without the need to look for a specific theme.
Now, even though that's the case, you'll also be able to find some WooCommerce themes to choose from. The majority of them are paid, however, there are also a few free options available.
Talking about the design of WooCommerce themes, most of them are quite minimalistic, yet truly attractive and sleek-looking. The reasons for choosing WooCommerce themes include:
Smooth integration with WooCommerce.
Easily customizing your store.
A website that's focused completely on eCommerce.
Adaptable and responsive design.
When it comes to paid WooCommerce fees, each of them has a different price. Some will cost you $39, while others $79, and even more. Needless to say, you can find very affordable options that are completely worth the price.
WooCommerce Review: CONS
As we're already done with the positive aspects of this WooCommerce review, it's time to move further and figure out what this plugin is missing.
Quite Difficult to Use
The reason why some people are not choosing WooCommerce is because they simply cannot figure out how to use WordPress. That's completely understandable as it requires some technical knowledge and will take time to understand how all things work. Of course, once you master WordPress, using WooCommerce will be 10 times easier.

However, in case you haven't yet figured out how to use WordPress and want to find an easier way to create an online store on your own, there are other options that you should keep in mind. Here are the top-rated website builders that will help you to make a fully-functioning eCommerce site in no time:
Now, there are few things that still have to be discussed in this WooCommerce review, so let's have a look.
WooCommerce Pricing
As already mentioned previously in this WooCommerce review, you download it completely free. However, there are additional features that you will need to pay for.
First of all, if you want to add additional functionality to your online store, you will need extensions. There are both free and paid options. When it comes to pain ones, you will need to choose from various WooCommerce subscriptions. The price will be different depending on the option you choose, however, usually it will vary from about $69 to $299 per year.
Talking about themes, paid ones cost up to $129. Even though they're not a necessity, they can definitely help you to create a more attractive online store.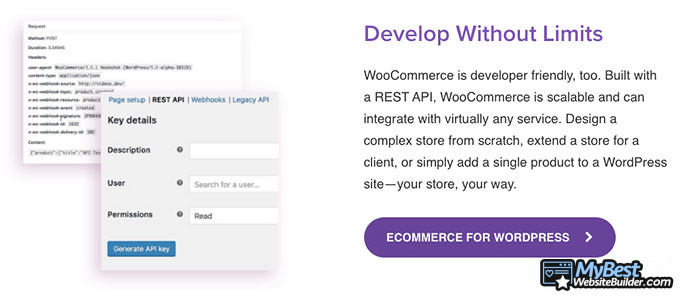 That said, WooCommerce subscriptions are only applied for extensions, themes will require a single payment.
WooCommerce Alternatives
If you've created a website using WordPress and are looking to add an eCommerce plugin or other platform that would provide seamless integration, then WooCommerce is definitely one of the best and the most popular alternatives.
However, since there are other great options that can help you to create an eCommerce website even easier, you should definitely be aware of them. Many people are looking for WooCommerce VS Shopify as well as want to find out more about BigCommerce, I would like to take a look at both of them.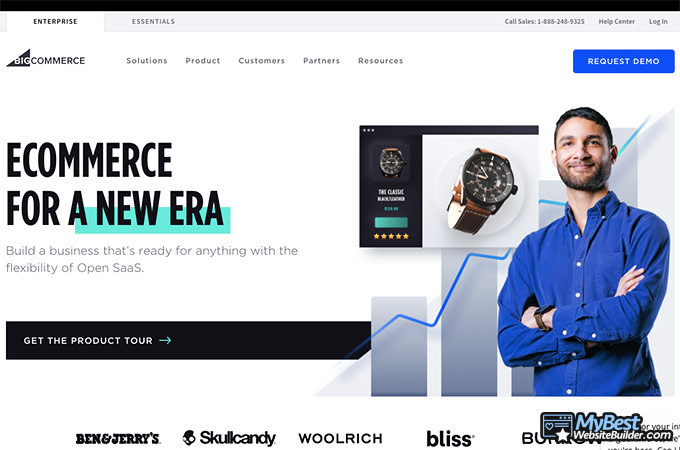 BigCommerce is an online store builder, so it's a different product than the WooCommerce plugin. However, just like the latter, BigCommerce provides seamless integration with WordPress. It means that you can use WordPress to manage your website and, at the same time, take advantage of BigCommerce features.
You can use BigCommerce without WordPress, and it's way easier to figure out. However, when using WordPress you will need to choose an eCommerce plugin or platform that can be integrated.
Now, BigCommerce offers a variety of attractive features, you can check them out below:
Easy website customization. BigCommerce offers a drag-and-drop website builder. It's super easy to use and create a website just the way you like as you can see all the changes you're making instantly.
HTML, CSS and Javascript customization. Even though you can easily use BigCommerce without coding knowledge, you'll be able to build a more unique eCommerce website if you know at least the basics of HTML, CSS and Javascript programming languages.
SEO optimization. To make your website visible and get more traffic, BigCommerce provides really great SEO tools. That includes Metadata and robots.txt editing, SEO-friendly URLs, and more.
Mobile optimization. Whichever BigCommerce theme you choose, it will be automatically optimized for mobiles.
Coupons and Discounts. BigCommerce allows you to create coupon codes and discounts that will attract even more people to your store.
Reporting and analytics. Use BigCommerce Analytics Dashboard to access consumer data, marketing, and more.
If you own a WordPress website, many WooCommerce reviews will tell you that it's the easiest way to add eCommerce functionality, however, since BigCommerce offers very smooth integration with WordPress, this platform is recommended as well.

Now let's talk about Shopify. It's definitely not the same as WooCommerce. Since it's an eCommerce website builder rather than a plugin, you only need Shopify to create a fully functioning online store, no other services are needed. That's the main difference when it comes to WooCommerce VS Shopify comparison. Also, unlike BigCommerce, it cannot be integrated with WordPress.
One of the main reasons why it's recommended to choose such website builders as Shopify is because the majority of them are super easy to use and navigate. This means that even non-technical individuals can figure out how to use them.
WordPress, on the other hand, is definitely more confusing. It will take time to create a website just the way you like. Of course, once you figure things out, it will be super easy to start using the WooCommerce plugin.
Now, since Shopify is an eCommerce website builder, it provides you with all the necessary features, including:
More than 70 attractive-looking templates to choose from. Shopify offers both free and paid templates. Obviously, paid ones are more modern and sleek looking. The templates are suitable for different types of businesses, including artists, painters, photographers, graphic designers, and more.
Edit HTML and CSS. If you have coding knowledge and don't want your website to look like the rest of them, you can edit HTML and CSS to design your website just the way you imagined.
Free SSL certificates. Once you subscribe to Shopify, you also get a free SSL certificate. This means that your pages, content and other information are protected with 256-bit encryption.
100 payment gateways. Shopify integrates more than 100 payment gateways. That's helpful not only for you but also for your customers.
Abandoned cart recovery. If your clients leave products in their shopping cart, they will be notified via email and reminded that they forgot to checkout.
Helpful SEO tools. Shopify offers various SEO tools, you can customize your meta tags, descriptions, and more. Also, it automatically generates sitemap.xml, and allows you to boost sales by providing discount codes.
These are only some of the Shopify features that you should be aware of if you want to compare WooCommerce VS Shopify. This website builder offers so much more. If you're interested you should check out our in-depth Shopify review, it will be really helpful.
That's about it when it comes to Shopify alternatives, now it's time to focus on the final important part of this WooCommerce review and explain how it works.
How to Use WooCommerce: 5 Easy Steps
It's quite simple to figure out how to use the WooCommerce plugin, especially if you already have a website created using WordPress. If not, this guide will help you to start from the very beginning.
Step 1. First, you need to choose a hosting service to host your website's files, and pick a domain. You can easily find one provider for both of them. When choosing a web hosting service provider, you should pay attention to security features, the type of hosting offers, pricing, support, additional features and server locations. A few of the recommended options include Hostgator, GoDaddy and Hostinger
Step 2. Now it's time to install WordPress. You can easily do that on WordPress.org. Some web hosting service providers automatically install WordPress for you, so you don't have to go through every installation process on your own.
Step 3. Once you installed WordPress, it's time to install the WooCommerce plugin. For that, you will need to create a free WooCommerce account. Then simply go to the dashboard, select 'plugins', find WooCommerce, click 'install' and 'activate'.
Step 4. Now you need to choose a theme that works great for your eCommerce website. Since WordPress is compatible with most of them, you will have multiple options to pick from, both free and paid ones.
Step 5. Add additional functionality to your website by choosing from different WooCommerce extensions, such as WooCommerce Shipping, WooCommerce Bookings, WooCommerce Subscriptions, and so much more. Many of them are completely free.
As you can see, it's very easy to figure out how to use WooCommerce, so you can start creating your online store in no time.
Here is The Best Squarespace Offer I Found:
SAVE 20%
Squarespace Limited-Time Deal
Grab this Squarespace offer code & enjoy a lovely 20% off on any selected Squarespace subscription plan. Create your dream website NOW!
Expiration date : 12/12/2023
4,512 People Used
Only 88 Left
Conclusions
WooCommerce is an eCommerce plugin that's available for everyone who's creating an online store on WordPress. The plugin already has more than 39 million downloads and offers amazing features that will help you to successfully manage your online business.
WooCommerce is open source and completely free unless you want to add additional paid extensions for even better functionality. It's scalable and customizable.
The plugin provides you with such features as flexible and secure payment, order management, store marketing, multiple-language support, and so much more. Needless to say, if you're looking for a WordPress plugin for your business, WooCommerce is the best option. No wonder why millions of people choose it.
It's different from eCommerce website builders, such as Shopify or BigCommerce, as it's a plugin that cannot be used alone, without WordPress. Since WordPress is quite difficult to figure out, you might want to consider easier options that will allow you to create an attractive-looking online store with barely any technical knowledge. Such options include Shopify, BigCommerce and Squarespace.
Table: Squarespace, Shopify and BigCommerce comparison.
I hope that this WooCommerce review helped you to find out more about this plugin and you're ready to take your business to the next level using the most exceptional eCommerce functionality!
Leave your honest WooCommerce review
Leave your genuine opinion & help thousands of people to choose the best website builder. All reviews, either positive or negative, are accepted as long as they're honest. We do not publish biased reviews or spam. So if you want to share your experience, opinion or give advice - the scene is yours!