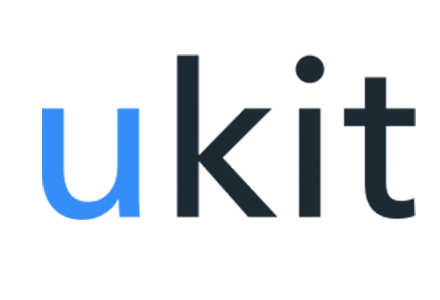 While the website builder market is becoming increasingly more saturated every single day, there are still new site creation tools popping up, every once in a while. There's aren't many user uKit reviews that would talk about this particular builder still, yet it does also fall into the "new-and-up-and-coming" category.
While the uKit website builder is surely one of the lesser-known tools of its kind, make no mistake - its popularity doesn't really represent its usefulness. In fact, uKit is actually a really well-made tool, aimed at a specific target audience - that's something that we'll talk about in this article, too!
That being said, let's not waste any more time, and check out what user uKit reviews have to say about the website builder in question!
Pros
Simple to use
eCommerce features
Built-in site analytics
Multiple different template designs
Business-oriented
Very affordable
Cons
Small variety of features
No live customer support
uKit Reviews: PROS
To start things off on a positive note, we'll first look at some of the most notable features of the builder, and discuss the core group of people who might find this particular builder to be most useful for their own, particular wants and needs.
Actually, that's something we should talk about first, since a single look at some user uKit reviews will reveal that the builder is most valued by small business owners.
A Website Builder for Small Businesses
Many website builders on the current market have some sort of a target audience that they try to reach. While there are more general-purpose builders out there, too, niche-oriented site creation tools are becoming more and more popular.
Something that's a common sentiment on many user uKit reviews is that the builder in question is like that, too.
uKit is a website builder that is mostly geared towards small businesses and small business owners. That's evident from a few different aspects.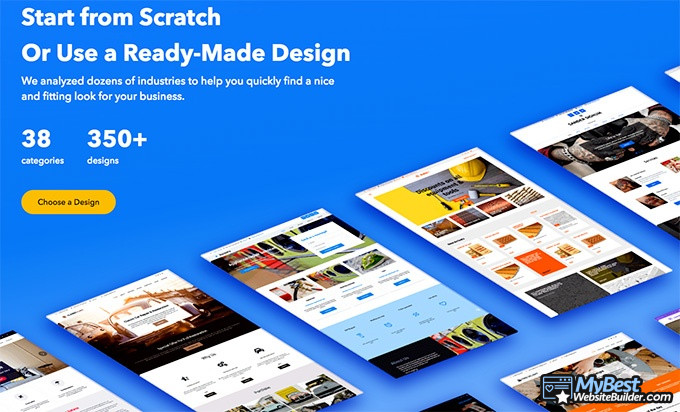 First of all, the company does state that itself, at the very top of their homepage! As you visit their official website, you'll immediately see the page title as you enter - Website Builder for Business.
Looking at the actual features of the site, the uKit website builder puts a strong emphasis on its eCommerce tools, and also the various different designs available for you to pick from.
The designs available on the builder are all, in one way or another, geared towards business practices. The templates include both those that are optimized for selling services and products, and also raising your brand awareness, too.
Latest Squarespace Coupon Found:
SAVE 20%
Squarespace Limited-Time Deal
Grab this Squarespace offer code & enjoy a lovely 20% off on any selected Squarespace subscription plan. Create your dream website NOW!
Expiration date : 05/06/2023
4,512 People Used
Only 88 Left
Great eCommerce Functionality
Since one of the main things that people search for are uKit eCommerce reviews, we should take the time and check out some of the builder's eCommerce functionality, as a separate subject. Admittedly, most users are happy concerning this topic!
You can unlock the eCommerce functionality and features by choosing the appropriate plan to subscribe to (more on that later). Doing so will allow you to utilize the many related features that uKit has.
For starters, the obvious - product pages, product placement, descriptions, sorting, and so on. You'll be able to both create some minimalist product pages, and also "drown them in information", if you so wish to.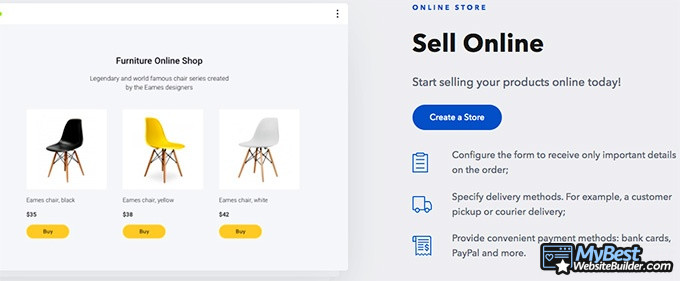 Writing uKit eCommerce reviews, it's also impossible to mention the fact that the builder allows you to use multiple different and popular payment gateways. These include credit and debit cards, PayPal, and so on.
You'll also find various integrations, order feedback configurations, and many more features available for you to explore. All in all, if you're starting a small business, the builder's eCommerce features should, in fact, be enough - that's the sentiment expressed in multiple user uKit reviews, too!
Mobile-Friendly Websites
If there's one thing that's crucial for a decent website builder, it's that it would have mobile- and tablet-friendly templates and designs.
Truth be told, it truly is that important! An increasing number of people are switching from their desktop and laptop computers, and are doing their online shopping and general browsing on their smartphones.
If you want to keep up with the evolving market, it is absolutely essential that your website would look and perform well on a mobile device. This is something that will surely affect your SEO rankings, too!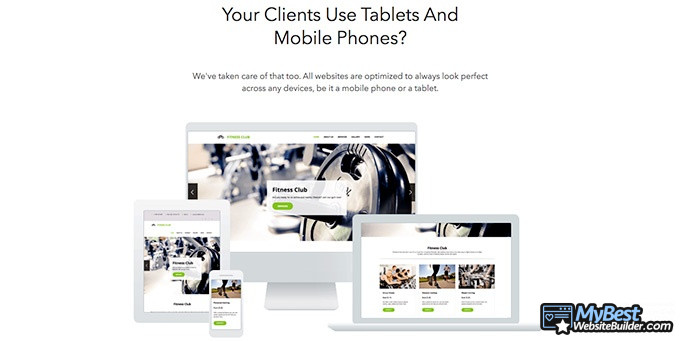 Most of the high-end website builders in the industry are going to have both templates and features optimized for mobile use - that's obvious. However, it becomes not-so-obvious when we're speaking about newer and lesser-known site creation tools!
That said, both the user uKit reviews, and the brand itself state that there's nothing to worry about - if you choose uKit as your primary builder option, your created sites will be optimized for mobile and tablet use quite well!
Building sites with the uKit website builder, you'll be able to rest assured that they are going to be both fast and also visually-appealing, no matter which device is used to access them. Great news!

Did you know?
Multiple Different Tools and Features
One other thing that you'll notice mentioned rather frequently among user uKit reviews is that the website builder in question does have some decent features to bring to the table.
We've already discussed eCommerce functionality, and all of the different things that you can do while building an online shop, but there are actually more features to be found on the builder, still!
Naturally, the uKit builder has all of the essential SEO tools to help you better optimize your website for search engines. There are features that show just how ready your website is for promotion - whether or not it lacks widgets, meta tags and descriptions, text information, and so on.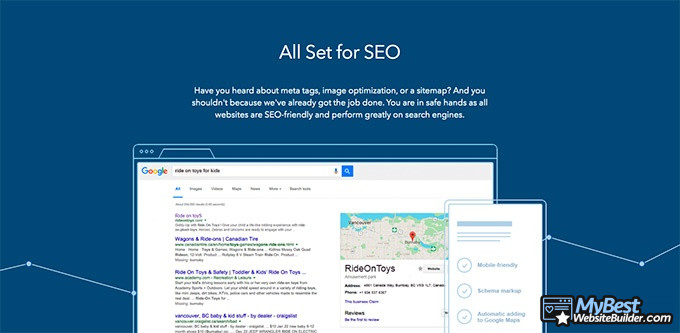 There are also built-in analytics, too. With these tools, you'll be able to check how your website is doing, and what areas could use some improvement.
To put it short, the majority of user uKit reviews are rather positive concerning boh the number of different features available on the website, and also the features themselves.
Simple to Use
While proper SEO tools and security features are likely more important, the ease of use of a website builder is still nothing to scoff at.
Whether it be uKit reviews, or the user reviews of any other high-end website builder, you will always notice that people tend to love site creation tools that are easy to use and navigate around in.
This makes perfect sense - one of the main selling points of website builders, in general, is the fact that they are super-simple and straightforward to use. Sure, you do not need any coding knowledge in order to build a website with these tools, but the "ease of use" factor references other aspects, too.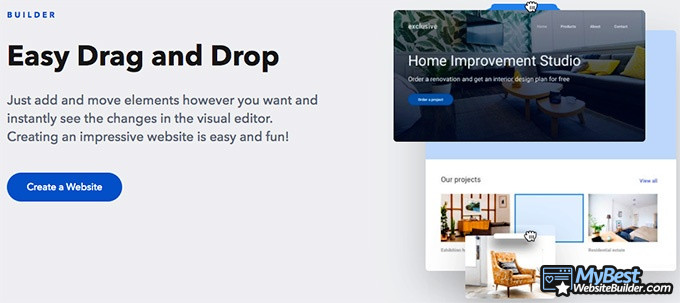 For example, uKit, same as most other top-rated builders, uses drag-and-drop functionality. It works in a WYSIWYG manner - frankly, you are able to drag and drop certain blocks on the website, and they will look the same as they would on the live version of the site.
No CSS, no HTML, none of that required.
Truly, I haven't seen any user uKit reviews that would reference or commentate on how "difficult" or "confusing" the builder is to use. Good news!
uKit reviews: CONS
With all of the most notable positive aspects of user uKit reviews discussed and out of the way, let's move on and talk a bit about the negatives of uKit, and some areas where the builder could improve itself.
No Live Customer Support
I tend to mention this in many of my website builder reviews, but it would seem almost dishonest not to - the website builder industry is one of the select few that have issues with customer support.
Unfortunately, uKit is also a name that can be thrown into the lot of builders that do not have their customer support features sorted out. The builder in question possesses no live customer support - the only way for you to contact the company is via email, or to reference the FAQ section on the website.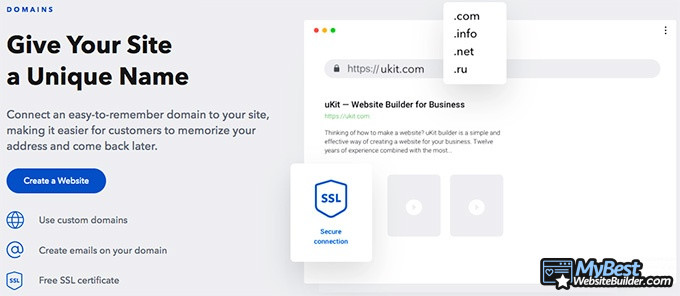 Admittedly, some user uKit reviews do point out that the email response times from the brand are quite decent - you likely won't have to wait all that long in order to receive help with your inquiry.
Still, admittedly, not having live customer support does, in fact, pose a lot of potential issues. If anything, it discourages potential users from checking the website builder out, and it surely doesn't add to the reliability aspect of things, either.
Small Feature Count Compared to Other Site Building Tools
One of the most notable issues that are expressed in user uKit reviews would have to do with the lack of features available on the builder.
Now, to be honest, it's actually a bit of a difficult situation, too.
You see, while the features that are offered by uKit are made quite well, the builder still leaves a lot to be desired. When placed to some of the best website builders on the market, uKit does appear to lack a lot of functionality aspects, different features and widgets, both when it comes to page optimization, eCommerce, and else.
Having said that, though, there's a catch - uKit is still relatively new in the builder scene.

Admittedly, while this isn't something that should necessarily be used as a scapegoat in situations like these, it is true. uKit might drop dozens of new features in the near future - it's quite likely! Since it's a pretty new builder, it would be somewhat unfair to compare it with the industry giants just yet.
Still, no matter what the case might be, it's little-to-no condolence to the user, now is it? If you're searching for the best website builder for eCommerce, or simply a tool that would provide you with the largest number of different site customization options, you probably aren't going to go with uKit, either way.
With that being the case, though, there's a redeeming quality that does often come up in user uKit reviews, too - the pricing of the builder.
Pricing
Pricing is often seen as a tricky topic regarding website builders. It fluctuates quite a bit - while some builders could be extremely affordable, others will be located on the opposite side of the price spectrum.
There are a few different factors that come into play here. First of all, naturally - the target audience of the builder. If a website creation tool is designed for and catered specifically around large corporations that want to participate in high-number eCommerce deals, then it makes sense that a subscription plan to a builder like that is going to be rather pricey.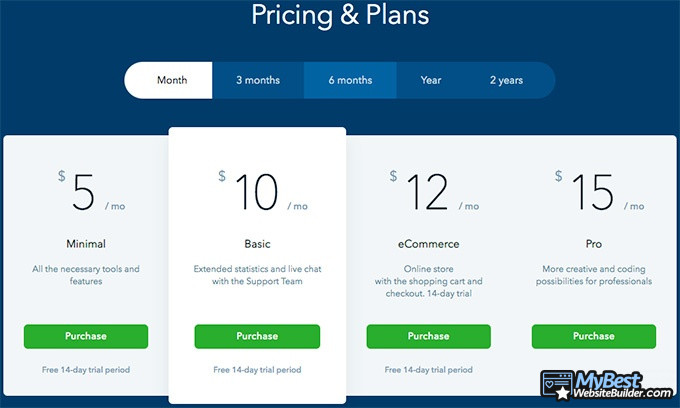 Furthermore, the age and reputation of the builder do also play a significant role in the pricing process, too! A builder that has established a reputable name for itself in the industry is often going to be a bit pricier than that which has just entered the market yesterday. It's not a "golden rule", but the trend is surely still there!
So.. What about the pricing options for the website builder in question?
Well, no matter whether you read user uKit reviews or some specific uKit eCommerce reviews, they are all almost unanimous on this point - uKit is actually a very affordable site creation tool!
The pricing options are:
A truly affordable website builder, indeed! On top of that, you can also try the product out for free, for 14 days - definitely a decent free trial period! Or, if you're a busy person, you could also order a site from uKit professionals, themselves - the service will cost you $100. Definitely a unique option!
Here is The Best Squarespace Offer I Found:
SAVE 20%
Squarespace Limited-Time Deal
Grab this Squarespace offer code & enjoy a lovely 20% off on any selected Squarespace subscription plan. Create your dream website NOW!
Expiration date : 05/06/2023
4,512 People Used
Only 88 Left
Conclusions
With all of that being said and done, is uKit a website builder that's worth spending your time and money on?
The answer to this question actually depends on what it is that you need out of a website builder, and just how much money you are willing to pay to get it.
If you're thinking about starting a small business, need a website, and want to save as much money as possible while doing so, then yes - uKit is surely one of the more interesting options that you could try out.
If, however, you're looking for a high-end, reputable website builder, then there are much better options available for you to pick from - check out our list of the best website builders on the market to find one for yourself!
Leave your honest uKit review
Leave your genuine opinion & help thousands of people to choose the best website builder. All reviews, either positive or negative, are accepted as long as they're honest. We do not publish biased reviews or spam. So if you want to share your experience, opinion or give advice - the scene is yours!